What Moms Need to Know About Sepsis
This is a post prepared under a contract funded by the Centers for Disease Control and Prevention (CDC) and written on behalf of the Mom It Forward Influencer Network for use in CDC's Get Ahead of Sepsis educational effort. Opinions on this blog are my own and do not necessarily reflect the views of CDC.
Sepsis wasn't in my vocabulary until 6 years ago. Working an overnight shift doing patient registration for the ER at a local hospital teaches you lots of new things.
I learned how to control my emotions when having to take and make code calls, how to spell diarrhea correctly without second-guessing, and that infections put you and your family at risk for a life-threatening condition called sepsis.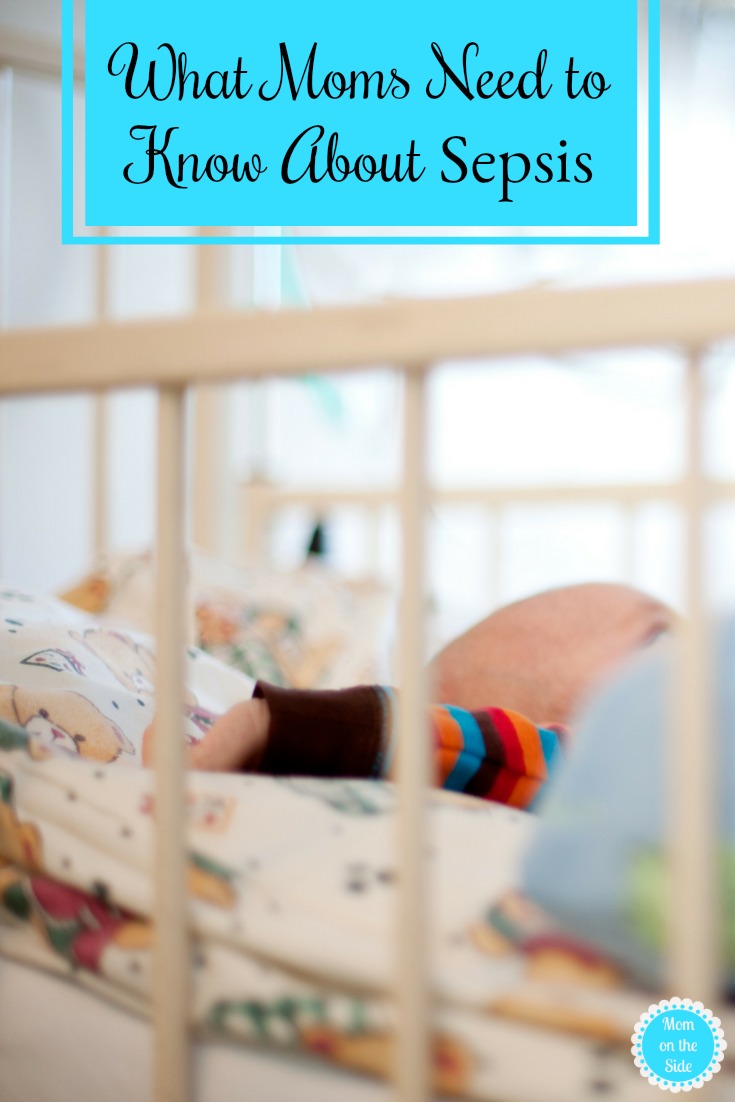 Between my four kids, we've dealt with everything from RSV, to an infected tooth, to a heart procedure, to dozens of little illnesses over the course of 16 years.
Nothing makes my mom heart worry more than when my kids aren't feeling well. Especially considering that anyone can get an infection, and almost any infection can lead to sepsis.
The Centers for Disease Control and Prevention (CDC) recently launched a new initiative, Get Ahead of Sepsis, to help educate Americans about sepsis and how to prevent infections that can lead to sepsis.
Are you wondering what sepsis actually is? I know I was when I first heard the word. Did you know that only 55% of Americans have heard of sepsis?
Sepsis is the body's extreme response to an infection. It is life-threatening, and without timely treatment, sepsis can rapidly cause tissue damage, organ failure, and death.
Knowing the risks, spotting the signs and symptoms, and acting fast if you suspect sepsis are all ways to get ahead of it. When my twins had RSV four years ago, I watched them closely because infections can trigger a chain reaction throughout the body. They got better without any troubles but I watch for signs and symptoms every winter when their coughs flare up.
What are Signs and Symptoms of Sepsis?
I was shocked to learn that more than 1.5 million people each year in America develop sepsis. I was even more shocked to find out that at least 250,000 people die as a result.
Knowing the signs and symptoms of sepsis can help us recognize sepsis sooner rather than later. Sepsis signs and symptoms can include one or a combination of the following:
● Confusion or disorientation
● Shortness of breath
● High heart rate
● Fever, or shivering, or feeling very cold
● Extreme pain or discomfort
● Clammy or sweaty skin
Who is at Risk for Sepsis?
Anyone can get an infection and almost any infection can lead to sepsis.
My twins were younger than one when they got RSV, putting them at higher risk for sepsis. Other people who are at higher risk include: adults 65 or older, people with chronic conditions, such as diabetes, lung disease, cancer, and kidney disease, and people with weakened immune systems. Here's how you can get ahead of sepsis:
1. Talk to your doctor or nurse about steps you can take to prevent infections. Some steps include
taking good care of chronic conditions and getting recommended vaccines.
2. Practice good hygiene, such as handwashing, and keeping cuts clean and covered until healed.
3. Know the signs and symptoms of sepsis.
4. ACT FAST. Get medical care IMMEDIATELY if you suspect sepsis or have an infection that's
not getting better or is getting worse.
Sepsis is a Medical Emergency
If you or your loved one suspects sepsis or has an infection that's not getting better or is getting worse, ask
your doctor or nurse, "Could this infection be leading to sepsis?"
To learn more about sepsis and how to prevent infections, visit www.cdc.gov/sepsis
For more information about antibiotic prescribing and use, visit www.cdc.gov/antibiotic-use.