My 14 year old son has loved playing basketball since he could walk. This fall he starts high school and is looking forward to (hopefully!) playing on the basketball team.
With a lot of local summer basketball camps cancelled this year many kids are looking for other ways to keep their skills fresh. We have a hoop in the driveway and an outdoor school court 4 blocks away. Great for getting in play time but not a place to learn new techniques. Plus, his siblings don't always make the best teammates lol.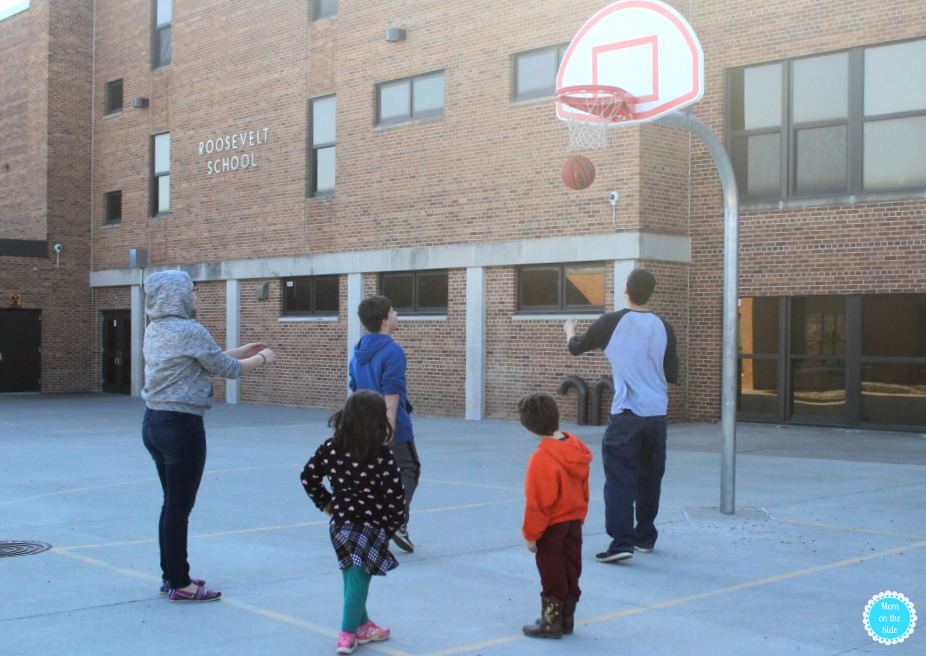 Virtual Summer Basketball Camp with Pro Players
Thankfully there are virtual summer basketball camps for JET ACADEMY! Kenny "The Jet" Smith is a two-time NBA Champion and basketball analyst for Turner/CBS' NCAA Men's Division I Basketball Tournament and TNT's Emmy award-winning Inside the NBA who recently launched the JET ACADEMY.
A first of its kind series of virtual bi-weekly online basketball camps for kids of all ages and my son is really excited for his upcoming session. Instruction kicks of July 20th at www.jetacademycamp.com and features big stars in the NBA and WNBA!  
What Does JET ACADEMY Virtual Summer Basketball Camp Include?
This virtual summer basketball camp includes daily sessions you can stream from any device around the country. Each of the instructional sessions feature basketball techniques for shooting, ball-handling and rebounding.
Sessions also include coach-talk and a live question and answer session that allows campers to chat directly with the All-Stars! How awesome is that? Great way for your child to get tips to help improve their game.
The JET ACADEMY virtual summer basketball sessions run from Noon – 2 pm ET/9 am – 11 am PT each weekday and will also be available for playback on-demand.
Who is coaching at JET ACADEMY?
The current coaching calendar for the first three seasons of JET ACADEMY 2020 summer sessions are:
Week #1 (July 20 – 24): Kemba Walker (NBA), Brittney Griner (WNBA)
Week #2 (July 27 – 31): Victor Oladipo (NBA), Breanna Stewart and Sue Bird (WNBA)
Week #3 (August 10 – 14): Trae Young (NBA), WNBA Star TBA
How much does JET ACADEMY cost?
Pricing for the summer basketball camps are $89 per month, $49 for a six-month membership ($294) or $29 per month for a yearly membership ($349).
Learn more and get registered at www.jetacademycamp.com