This shop has been compensated by Collective Bias, Inc. and its advertiser. All opinions are mine alone. #MyCafeSteamers #CollectiveBias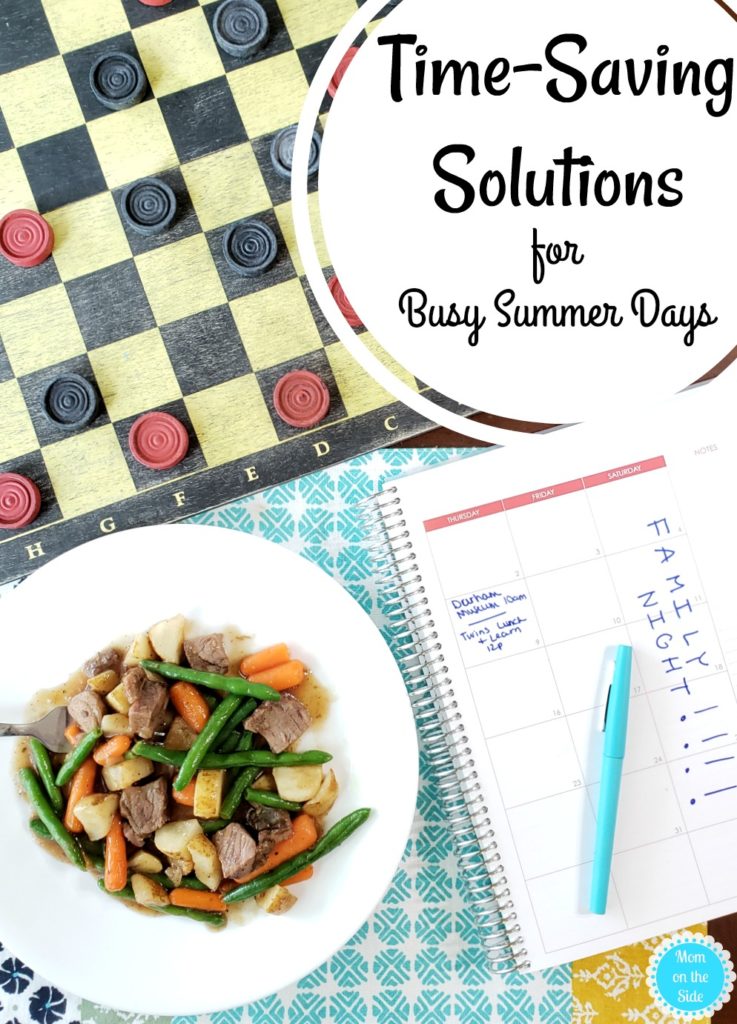 "19 more days!" the twins simultaneously exclaimed the other morning. The countdown to summer break has begun and so has the list of what they want to do.
Oh, what a list it is. Go to the swimming pool and those swimming lessons I promised them for this summer. Play at every park in town. Go to the zoo every day. (Bless their hearts for thinking that's possible…) Lots of water balloon fights and to be honest I sort of stopped listening at that point.
My mind drifted off to the cute little umbrella drinks and my favorite Healthy Choice ® Cafe Steamers (hover over the photo below to click through and purchase your favorites!) I'd rather have in my hands instead of bucket lists. Alas, I shall go forth and conquer another busy summer of fun in the sun while they are still young.
My Best Time-Saving Solutions for Busy Summer Days
After a few years of busy summer schedules, I've learned simple time-saving solutions to help me save time on those overwhelming days, starting with declaring a weekly family night.
You are probably wondering how a weekly family night is time-saving. For me, taking a night to relax in the living room for a movie or board games with my family recharges me so I can stay on top of things throughout the week.
Plus, when the twins know they can plan checkers with mom on Saturday nights they don't ask me to play every other night of the week. That alone saves me lots of time and reminds the kids no matter how busy the days are, we always have Saturday nights!
Another ritual I have for saving time during summer is a nightly game plan. Each summer weeknight my husband and I sit down for a few minutes and go over the next day's activities.
Double-checking who needs to be where and when, what time any of us work, and getting anything ready for the next days meals helps us eliminate any unneeded stress and wasted time fixing mistakes.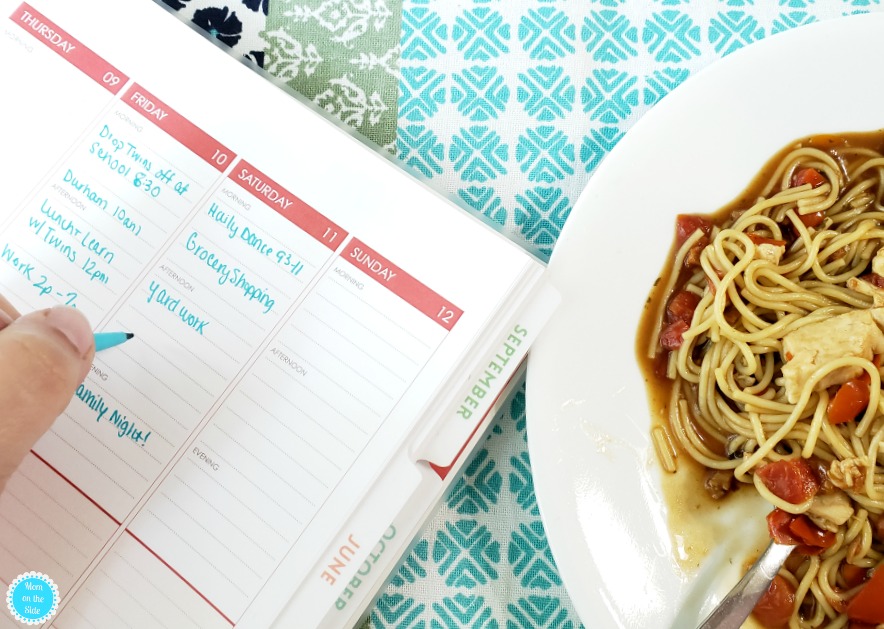 I try to plan out meals weekly, even over the summer, but I also make sure to keep simple summer meals on hand like Healthy Choice Café Steamers for jam-packed days and nights. That Beef Merlot though…drool!
I've been a fan of Healthy Choice Café Steamers for a while now because they are healthy, wholesome meals that fill me up with their crisp veggies, tender proteins, and flavorful sauces in every bite. These aren't your typical microwave meals, no ma'am, they are cooked with steam for a freshness you can see AND taste.
Healthy Choice Café Steamers Chicken Margherita is another yummy option among the wide range of flavors available to meet the desires of any palate. With easy preparation in just minutes, Healthy Choice Café Steamers are a go-to option for quick meals I can feel great about eating on busy summer days.
Another thing I do each night is fill water bottles and put them in the fridge. Doing this means I'm not wasting time finding, washing, and filling them last minute as we try and get out the door.
Plus, when I keep cut up frozen fruit in the fridge the kids are more apt to grab water and flavor it themselves instead of grabbing juice or soda. Quick, easy, and a great way to use up fruit before it goes bad!
A few more time-saving tips for busy summer days that I keep in my back pocket are:
Use timers for all the things. Splitting technology time among siblings, advance notice before leaving the house, clean up time, and whatever else you need to encourage your children to move faster on or stop fighting about.
Just like on school nights, get ready what you can the night before. No one likes to wake up during the summer, especially kids, and teens dislike it even more.
At the beginning of summer set-up a few swap parents. The parents you can call when schedules overlap and one kid needs a ride to a game or activity and vice versa. Make it someone you know and trust with your child and who won't end up calling you every day because ain't nobody got time for that.
Keep the cupboards and freezer stocked with quick and simple snacks and meals like Healthy Choice Cafe Steamers in the freezer aisle at Walmart. You can even order them and have them brought right to your car with Online Grocery Pickup if that is available in your area!