I have soaked up every second of The Little Prince on Netflix. You? Heart-warming, eye-opening, and a reminder of what it's like to be a child. A must watch for parents, both alone and with the kids, The Little Prince is just what we need to remind us to let loose and enjoy life, and so is the Grown-Up Test. 😉
(This post is in partnership with Netflix and the Stream Team.)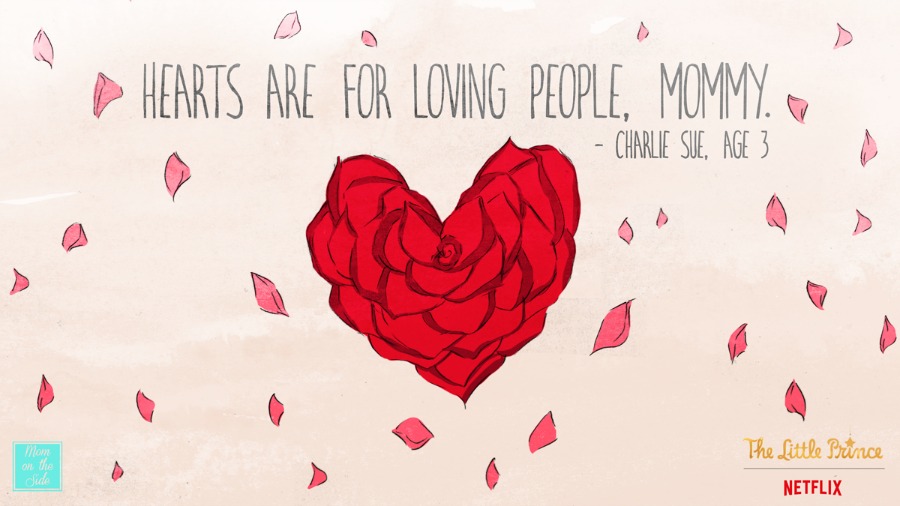 "When an overscheduled girl befriends an eccentric aviator, he regales her with tales about the adventures of an unusual boy who lives on an asteroid." 
A film by Mark Osborne that is based on Antoine de Saint-Exupery's masterpiece, and stars the voices of Jeff Bridges, Rachel McAdams, Paul Rudd, Marion Cotillard, James Franco, Benicio Del Toro, Ricky Gervais, Bud Cort, Paul Giamatti, Albert Brooks, and Mackenzie Foy.
"What is essential is invisible to the eye. – Antoine de Saint-Exupery" 
The Mother: Busy and overwhelmed, she tries her best to manage her professional life and her daughter's education. A loving, devoted mother who is very concerned about her daughter's future, she wants to make her daughter a model student.
The Little Girl: Very serious about her studies, she's almost an adult in a little girl's body. Her meeting with the Aviator will her to become a happy, carefree child once again.
The Aviator: IN a world that has become too serious, this elderly man with a child's soul lives in his house with his memories of the Little Prince. His meeting with the Little Girl is his long-awaited chance to finally share his tale.
The Fox: The stuffed toy found by the Little Girl at the Aviator's house becomes the symbol of their friendship and proof of the Little Prince's existence in our heroin's eyes.
"It's a story about a story."
Take the Grown-Up Test with your child and see if you are truly a grown-up, or a kid at heart. Netflix created this fun and unique quiz for parents and kids to take together. My answer was right on, "Only Slightly Grown-Up" which is exactly how I feel most days. 😀 What about you?