Tips and Tricks for Shopping With Toddlers
Shopping with a toddler can be an adventure to say the least, especially when shopping with twins. You might head to the store one day and the trip goes perfect.
The next time, your child throws a screaming fit halfway through the store. Today I'm sharing some tips and tricks for shopping with a toddler, to make things go a little smoother if possible!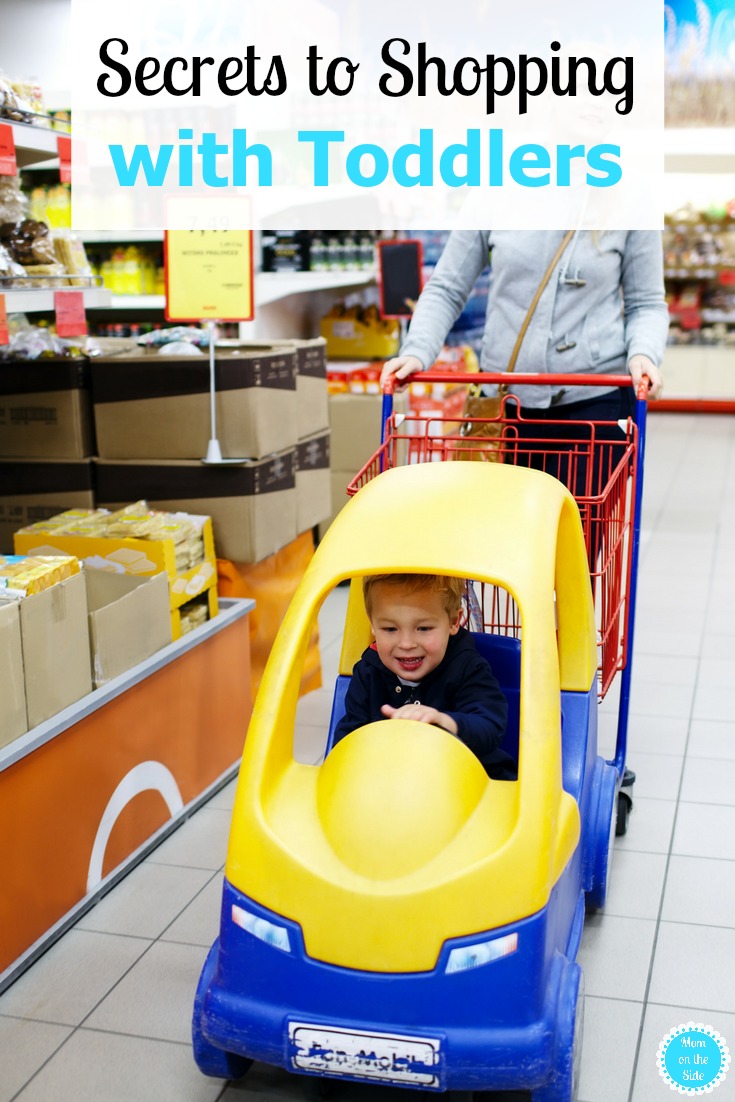 Secrets to Shopping With a Toddler
Plan Trip Around Toddler
If your child is close to needing a nap or a meal, don't go to the store. Try going to the store once they wake up and are fed.
You have a better chance of not having a meltdown in the store. Just learn to be flexible. If your child seems to be happier in the mornings, then try and aim to make it to the store in the mornings.
Be Organized
Make sure that before you step foot in the store you have a plan. Make a grocery list and know the items you need, so you can spend less time bouncing back and forth trying to find the items you want and forgot. Have your coupons out and ready if you will use them, and just do all you can to be organized.
Pack a Snack
Let's be honest, sometimes shopping trips take a little time. Make sure to pack a snack or two for your child in case they get hungry.
Don't forget a drink to wash it down! This is a great way to keep them busy at the same time!
Let them Help
If your toddler is old enough, let them help put items into the cart, or hold your grocery list. Letting them feel like they are involved will help them to stay entertained. They will feel important and like they are helping mom/dad out!
Kid Cart
Some stores have little carts made for kids to push around. If your store has those and your child is old enough, consider letting them push a cart too. Give them certain items they can put in their cart, so they feel like a big kid.
Entertainment
Try and bring a toy or two to keep them entertained when they start getting bored. This could be one of their favorite toys, an interactive toy, or even playing a game on your phone. Whatever your child likes to play with, go with that!
Redirect
If your child begins a tantrum try redirecting them to get their mind off being upset. You can ask if they will help pick out the best peaches, or find the crackers you want to buy. Just try your best to stay calm, ignore the looks and push through.
No Expectations
Don't go in expecting things, no that you might have some rough patches and things might not go as planned. You can do the best you can and that is all you can do. Ignore the judgement looks, and reassure yourself your a good mom, and this too shall pass.
I think most parents would laugh and say they have been at a store when their child decides they are not happy and begins kicking and screaming. You might want to run out of the store as fast as you can and hide.
But, most people around you probably understand and sympathize with how your feel. Toddlers are still learning how to handle their emotions, it has nothing to do with how you parent them. Just take a deep breath and know it will be okay!