Do you have adorable shoes that you avoid wearing as much as you want because they cause pain? I do, including one pair of heels that only comes out for my husband's work Christmas party.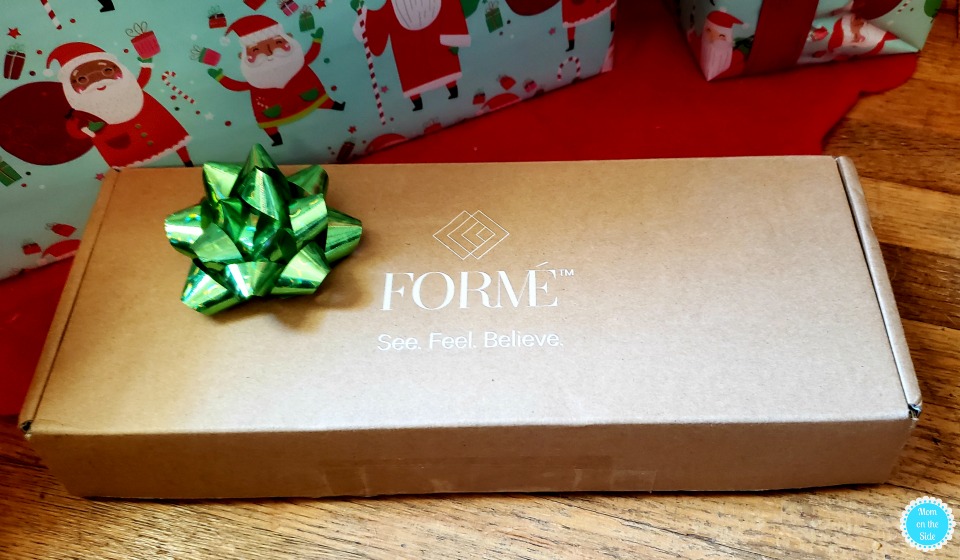 If this sounds like you, meet Formé! The FIRST and ONLY shoe shaper specifically designed by a woman, for women and I was recently sent one to test out!
This meticulously engineered device quickly and safely stretches and shapes any type of shoe, even high heels, up to 1/2 a size.
Shoe Shaper Comfort with Formé
YES! Safely stretch a show up to a 1/2 size! As a result, Formé helps eliminate foot pain and discomfort caused by tightness. Doesn't that sound like relief?
Plus, Formé prevents shoe wrinkles/creases as your shoes sit in the closet. And keeps every pair looking like new. You'll be hearing "Hey girl, I love your shoes!" all the time.
How Does Formé Work?
Made from engineered resin and stainless steel, Formé doesn't just look fabulous it is also effective and virtually indestructible. There are seven secure adjustment positions to allow you control.
Stretching force is set by you depending on the shoes you put it in. The smooth wing design prevents overstretching and damage by expanding outward to stretch and shape the toe area of the shoe.
There is an internal pivot points to allow Formé adaptation and fit into any and every type of shoe, not just heels! Instead of "I wish they fit" you'll be saying "they're the perfect fit!"
Benefits of Formé
Creates more room for the top of toes by expanding the toe box up to 1.2 shoe size.
Helps relieve numb toes!
Shapes to minimize shoe wrinkles and creasing for nice looking shoes even over time.
Creates a secure fit, preventing heels from slipping, chafing and blistering!
How to Use Formé
Step 1: Insert into shoes
Step 2: Press button down and forward to expand wings. If ridges appear on the outside of the shoes, pull the wings back.
Step 3: Slide handle down and nest in the heel area.
Step 4: Check after an hour or use overnight for more comfort.
Formé is available exclusively at FormeComfort.com and Amazon.com this holiday season!