Inconsistent and hurried. Mornings in my house are chaotic and it's entirely my fault.
Being a work-at-home mom, I take full blame for how un-routine the morning is. I've never been a morning person, and not having to clock-in means the twins wake me up when they get up in the morning.
There are a million reasons that has blown up in my face, obviously. It's time for me to refurbish mornings for less chaos.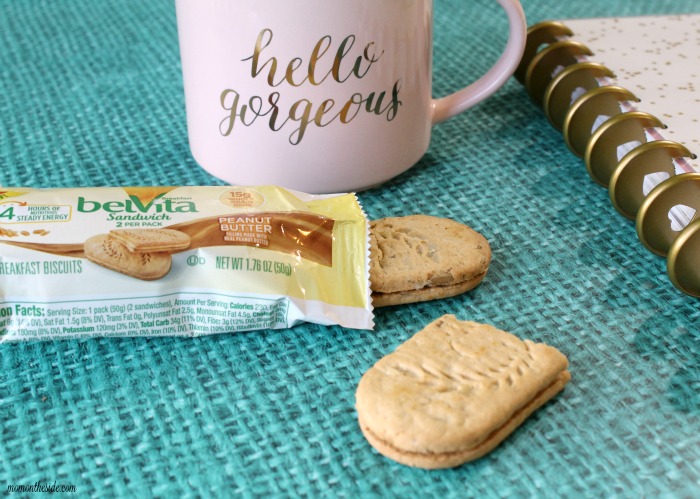 How am I going to refurbish mornings for less chaos? Basically, by doing pretty much the opposite of what I've been doing.
The bonus is, I'm guaranteeing myself some me time in the morning. I don't know about you but that starts things off right for me.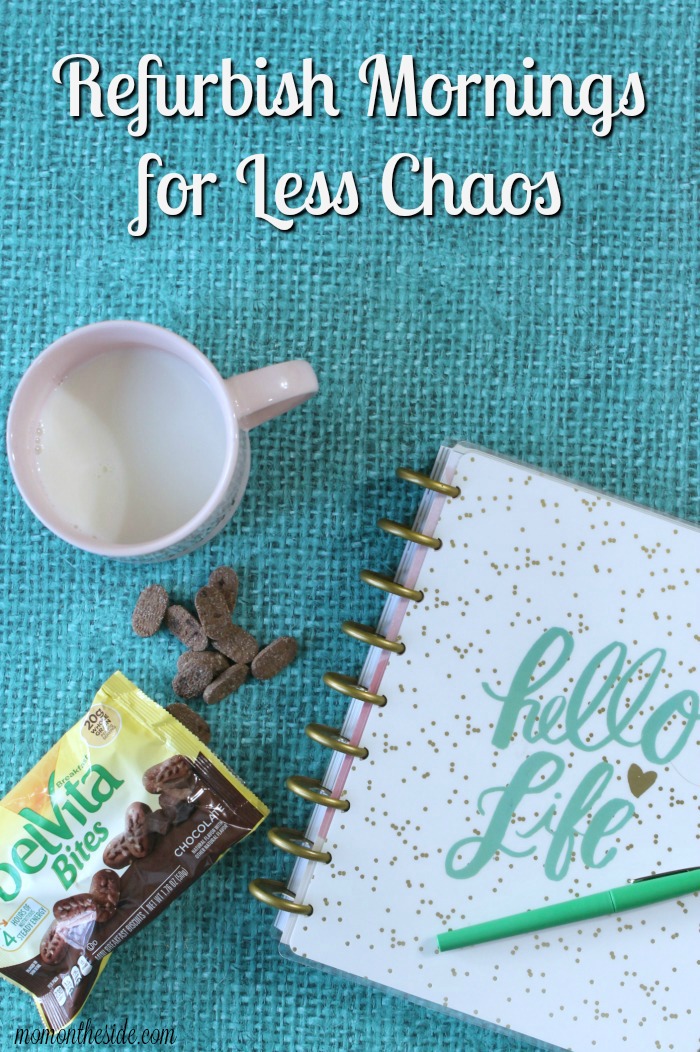 Refurbish Mornings for Less Chaos
#1 Set the Stage
Before heading to the bedroom, the house will be how I want it in the morning. No dirty dishes in the sink. No toys covering the living room rug. No piles of laundry left hanging out on the counter. It's like a fresh slate every morning!
#2 Be the Early Bird
Setting the alarm to get up before everyone else, or at least the kids. This is going to be a tremendous change.
I'm a person that needs quiet time before the day begins. Not setting an alarm means I'm not getting those moments.
Getting up at 6AM gives me an hour before my husband even leaves for work. A WHOLE HOUR to focus on ME and getting ready for the day!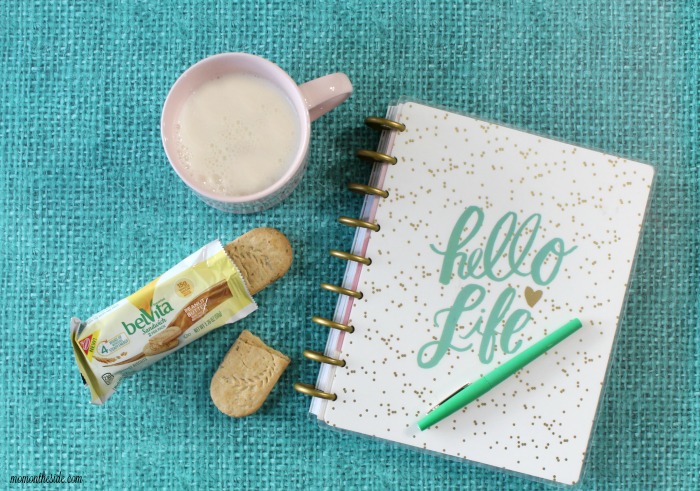 #3 Have a Plan
Planning out the morning will help with sticking to the routine. How will time be spent if getting up early? How long does it take for the kids to eat breakfast and get ready? The first week will be trial and error, but after that it should be smooth sailing.
#4 Fuel the Body
Remember that whole not a morning person thing? Yeah, I'm also not a big breakfast person.
Breakfast foods are delicious, after noon. The older kids eat cereal, and I make the twins pancakes or scrambled eggs with toast, but I rarely make myself a plate.
Knowing that I'm probably not going to eat a plate full of breakfast, I stocked up on belVita Breakfast Biscuits in a couple of different varieties.
I'm all about convenience, and with belVita Breakfast Biscuits I can eat them at the table, at my desk, or in the car while running the kids to school. They come in some of my favorite flavors like new cinnamon brown sugar, mixed berry, and of course, chocolate!
When served with fruit and dairy, like a yogurt banana parfait with belVita Bite Size Biscuits, I get 4 hours of steady nutritious energy for chasing the twins all morning long!
Just scoop four spoonfuls of yogurt in the bottom of a cup or bowl, top it with 4-5 slices of banana and four more scoops of yogurt. Finish things off with more banana slices and belVita Bites for a tasty breakfast with a little crunch.