Music makes everything better. Okay, maybe not everything but it sure makes parties better. You can dance along, sing along, or set the ambiance with music.
With 4th of July coming up, Patriotic Songs are at the top of playlists right now. If you are looking for some patriotic songs, check out these Popular Songs for 4th of July Parties!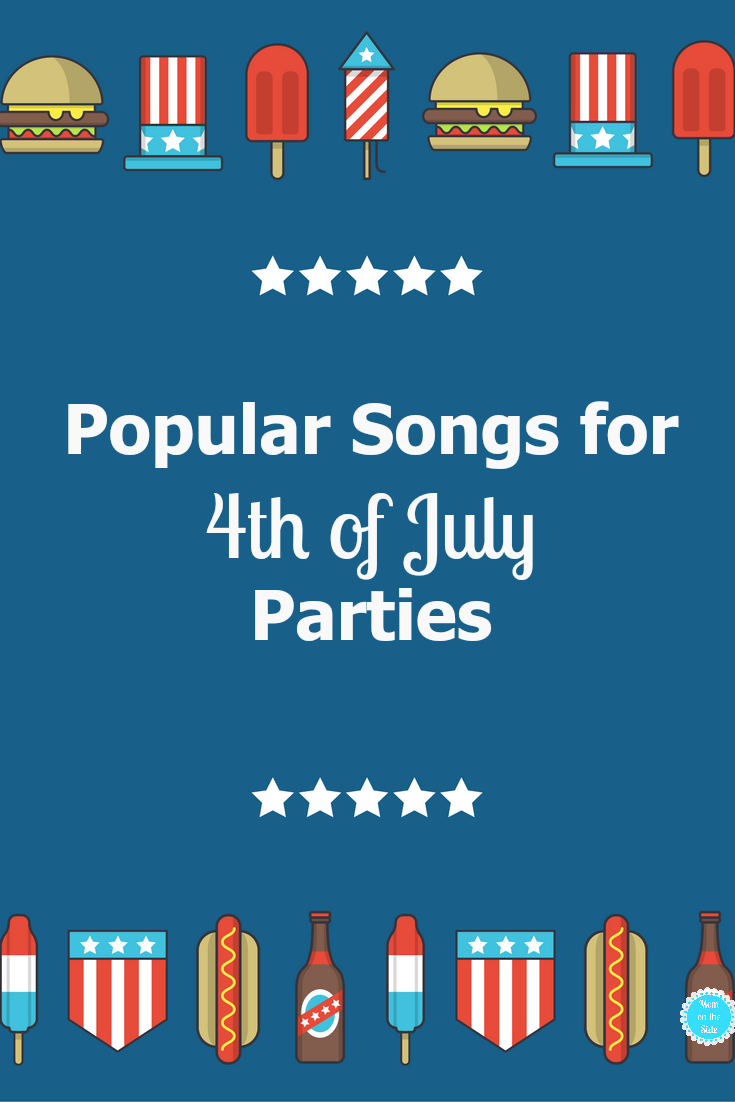 Popular Songs for 4th of July Parties
Ragged Old Flag by Johnny Cash
The Star-Spangled Banner by Jimmy Hendrix
Born in the U.S.A. by Bruce Springsteen
American Idiot by Green Day
America by Simon & Garfunkle
American Life by Madonna
America! by Bill Callahan
We Didn't Start the Fire by Billy Joel
God Bless the U.S.A by Lee Greenwood
American Girl by Tom Petty
Made in the U.S.A by Demi Lavato
America by Neil Diamond
American Women by Lenny Kravitz
American Girl by Tom Petty and the Heartbreakers
Sweet Home Alabama by Lynyrd Skynyrd
R.O.C.K. in the U.S.A by John Mellencamp
Courtesy of the Red, White, and Blue by Toby Keith
Living in America by James Brown
American Badass by Kid Rock
American Pie by Don McLean
Party in the U.S.A. by Miley Cyrus
Made in America by Kanye West and Jay-Z
White America by Eminem
You can find patriotic songs and albums on Amazon, as well on iTunes, Google Play, Spotify and more!
What patriotic songs will you be playing at your 4th of July Party?