Jake and the Neveland Pirates: Neverland Rescue is now available for your pirate viewing pleasure! Grab all your little pirates and piratesses and Plan a Jake and the Neverland Pirates: Neverland Rescue Party to celebrate this new DVD! We had one recently, thanks to Disney, and with some easy snacks and fun accessories, you can have a pirate party ready in no time!
The twins LOVE Jake and the Neverland Pirates in the morning. The music, the voices, and the color all grab their attention. Even though they couldn't enjoy our Pirate Treats, they really enjoyed watching the DVD. While us older kids enjoyed the DVD we had fun pirate treats! There were Gold Doublons (Chocolates I found at Walgreens!) and they fit great inside of a tiny treasure chest!
We also munched on Candy Doubloons Popcorn (just add some M&Ms) in fun Pirate Party Popcorn Boxes!  
Little Man excitedly grabbed hit pirate treats and sword (included in the Jake and the Neverland Pirates: Neverland Rescue DVD) and cozied upon the couch for the movie! Which he liked by the way, even though he thought he was too old for it.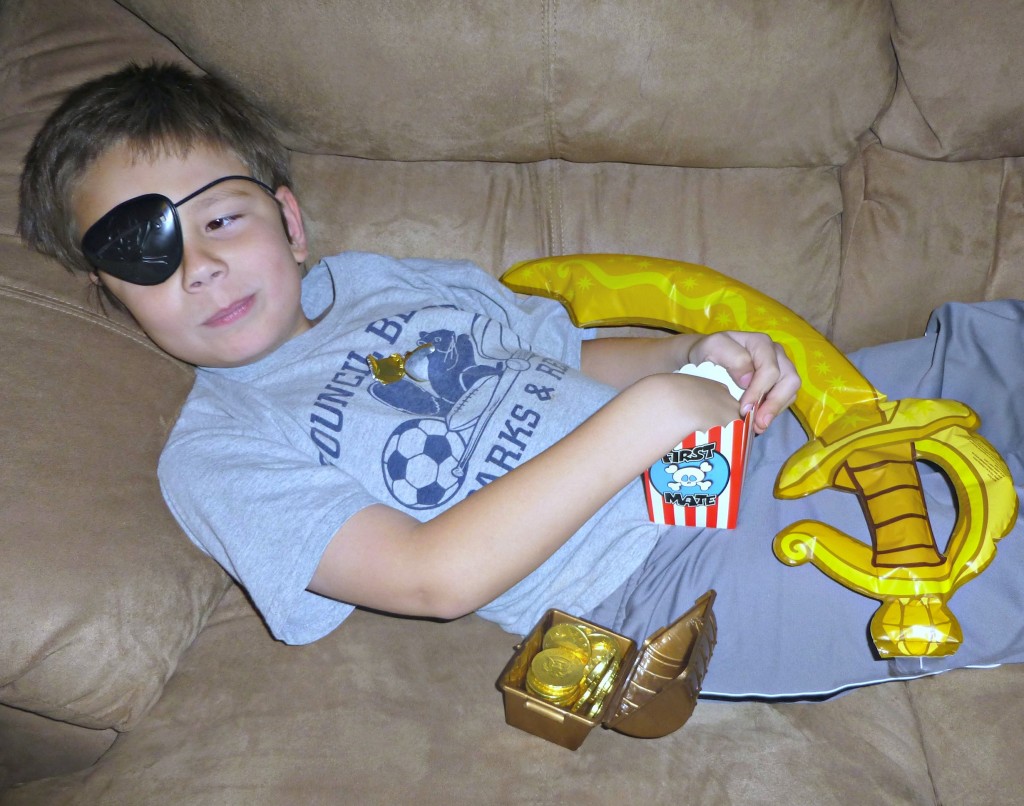 Even though Monkey Girl couldn't enjoy the treats, that didn't stop her from finding the treasure!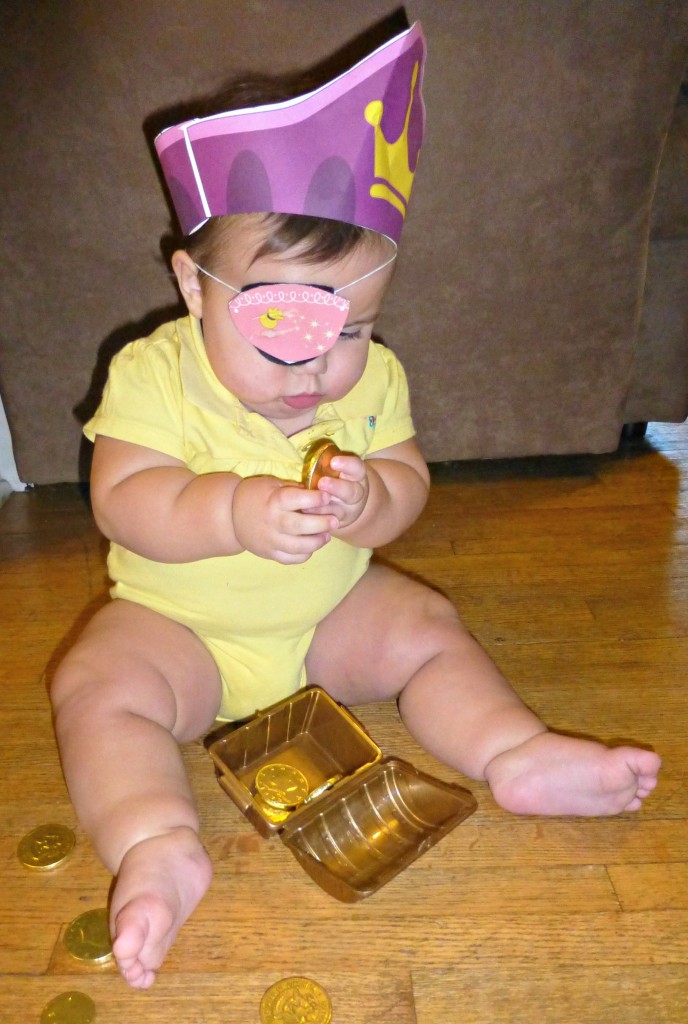 She was pretty darn proud of herself….and a little upset when I took the gold coins (aka chocolates) away from her.