If your kids are still watching Moana as much as mine, your going to love Moana Movie Bingo! Even though Moana Blu-ray has been out for a few months, it's still a regular for family movie nights. Charlie sings "How Far I'll Go" all around the living room while Oliver searches for lunch with his hook. When Disney's Moana Ceremonial Dress Adventure Figure arrived thanks to Hasbro, you can bet Charlie was excited!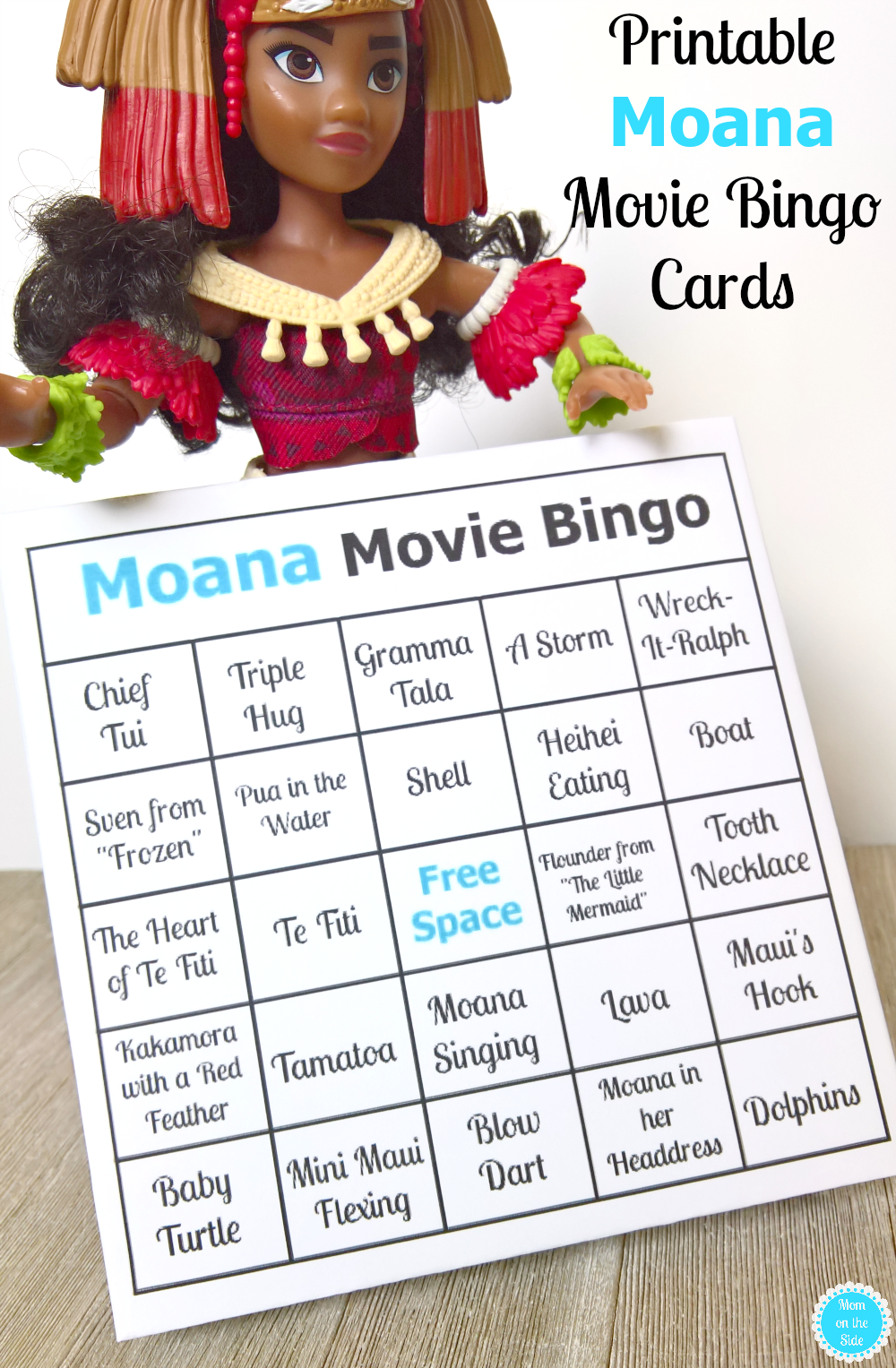 Charlie loves dolls. Even though there are too many to count she still manages to play with them all, pretty much every day. Some of her favorite dolls are from movies and TV shows she loves. Ariel, Belle, Shimmer and Shine, and now Moana.
Disney's Moana Ceremonial Dress Adventure Figure takes play time to that special moment with Moana wearing her exquisite ceremonial dress from the film. She comes dressed in a special ceremonial outfit and includes 11 fashion accessories. Note, there are two ankle ti leaf ankle bracelets, one of ours is just hiding somewhere around the house…
Meet Moana of Oceania, a vibrant, tenacious, and compassionate 16-year-old who is drawn to the ocean, which inspired her very name. This Moana of Oceania doll is ready for an island celebration full of family, friends, and unimaginable adventure!
With a new Moana doll to play with, Charlie got cozy on the couch and wanted to watch Moana, of course. With this being the 9,465th time we've watched, I knew Moana Movie Bingo was the perfect way to add more fun!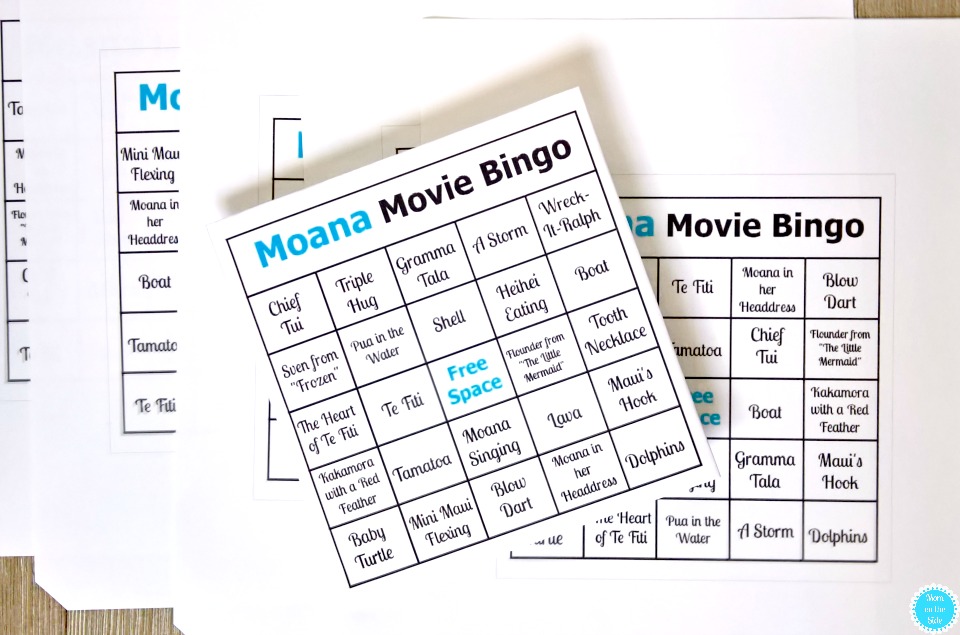 You can print 6 different Moana Movie Bingo Cards for your own Moana Movie Night fun as well. Each printable bingo card has things to look for in the film. Some are as simple as Gramma Tala and dolphins, and others are trickier, like a Kakamora with a red feather. Grab your bingo cards below and pick up Disney's Moana Ceremonial Dress Adventure Figure for movie night fun.