*I attended this event as a guest of Disney/ABC/DisneyXD and any opinions are 100% my own.

It's time to gather up your girlfriends and fill up your glass of Moscato! The Mistresses Season 2 Premiere is TONIGHT, June 2nd, at 10 PM ET on ABC! I binge watched Season 1 of Mistresses last month and was hooked after the first episode.
You are probably thinking, "how can she be hooked on a show that promotes cheating spouses?" but it's not about that. Yes, there is betrayal by loved ones, but Mistresses is so much more than that.
5 Reasons to Watch Mistresses
1) Friendship: Savi, Joss, April, and Dr. Kim sit down together to reconnect during each episode of Mistresses. Sometimes it's around the kitchen table with coffee, or cozy on the couch with a glass of wine, or enjoying a night on the town. Either way, they all four come together and remind us why it's important to have amazing girlfriends in our lives.
PS: I was in April's Store – details and pics coming soon!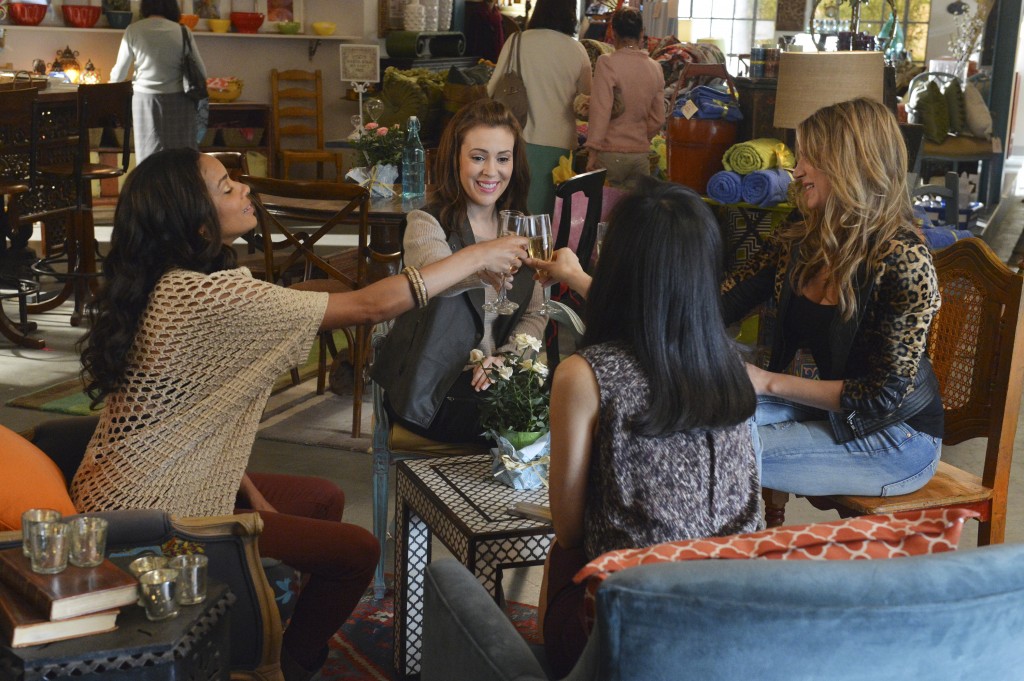 Photo Credit: ABC/Eric McCandless
2) Fashion: If you like to stay up to date on the latest fashion trends, Roemehl Hawkins does that for you with the fashion on Mistresses.  Each one of the women has their own style and a lot of thought is put into each outfit, down to the accessories and shoes.
You will find at least one closet you would like to live in on Mistresses, trust me. In LA, I got the amazing chance to meet with Roemehl and get up close and personal with some of the outfits in the premiere episode. Holy buckets does that lady have taste! If you have a fashion blog, Roemehl may have visited to see what fashion trends are hot right now.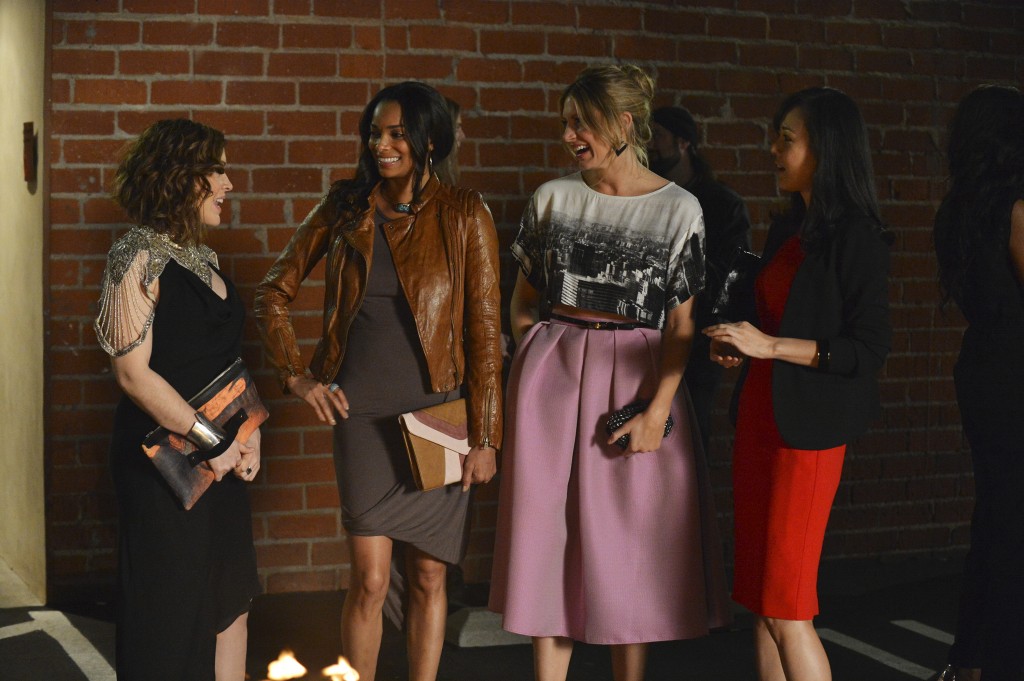 Photo Credit: ABC/Eric McCandless
3) Steamy Romance: I am going to be honest, I have learned a trick or two about romance from Mistresses. Steamy scenes, gorgeous men, and oh my gosh why haven't we done that intimate scenes. But not the kind that makes you cover your eyes….the kind that makes you call your significant other into the room and say "That. Us".
4) Gorgeous Men: I sorta mentioned that in #3 but seriously. The Misters of Mistresses include Jason George who plays Dominic Taylor aka Dom the dashing lawyer, but you may notice him as Bailey's Boyfriend on Grey's Anatomy. Then you have Brett Tucker who plays Harry, the hunky chef.  For Season 2 of Mistresses, we have some new eye candy in the form of Justin Hartley who will be gracing our screen in upcoming episodes as Scott. It's okay, you can faint for a minute, I'll wait….
Photo Credit: ABC
5) Storylines: We get everything from a dead person not really being dead, a doctor who oversteps her boundaries, a women who is torn between two men and you can understand both sides of the situation, a single female finding herself in a crazy world but as she does it she somehow makes you want to be her, and edge of your seat nail-biting tragedy. I'm not kidding when I say that I sobbed through the Season 1 Finale of Mistress. In the ABC Theater. With 24 bloggers and staff from the show. Yep, and I'm not ashamed…the bad was so good.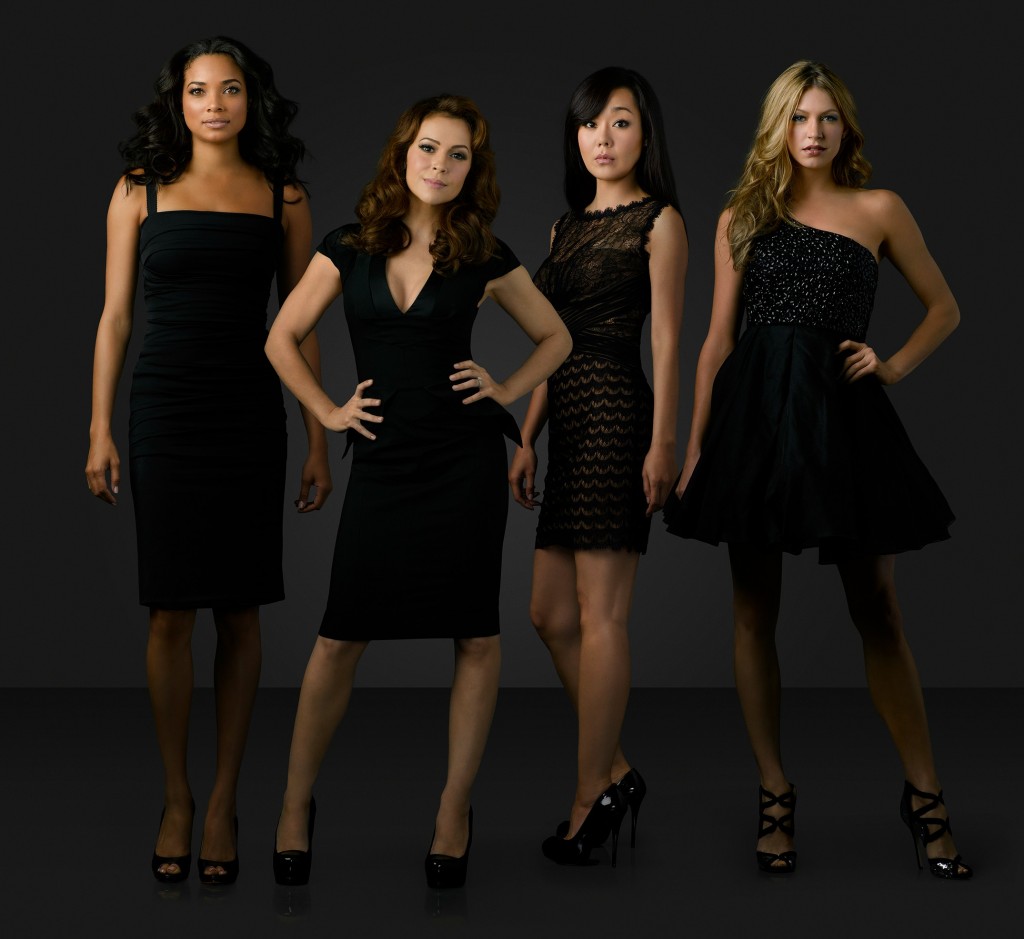 Photo Credit: ABC/Bob D'Amico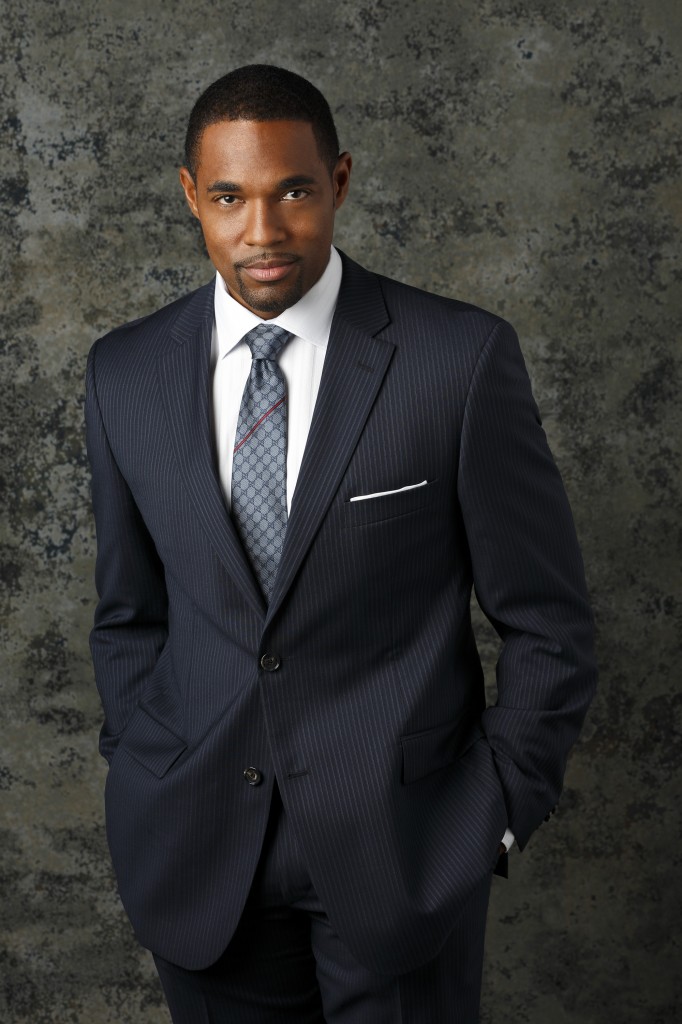 Photo Credit: ABC/Bob D'Amico
THEN, we headed to a set where they were shooting an upcoming Mistresses episode! Jes Macallan (Joss) and Justin Hartley (Scott) came out and surprised us. This was THE FUNNIEST impromptu chat fest I have ever been a part of. They were fun, real, and had lots to talk about! But, you will have to wait until the next post to hear all about everything!
Photo Credit: Me