Thanks to Hasbro, Little Man got his mash-up on this weekend! If you are wondering what the heck I'm talking about, then you haven't seen the latest toy to his shelves for super hero fans. Marvel Super Hero Mashers features fan favorite Marvel Super Heroes and Villians action figures in a whole new way! With interchangeable parts so kids can create their own super fantastically cool super hero! With over 20 different Marvel Super Hero Mashers to be released throughout 2014, there are going to be TONS of ways for kids to mash together their favorites.
Little Man received THOR and Captain America to make his mash-up. I was pretty excited myself when I opened up his box. If I could have picked the two Marvel Super Hero Mashers he was getting, it would have been these two! 😀 Here is how they looked before the mashing up began.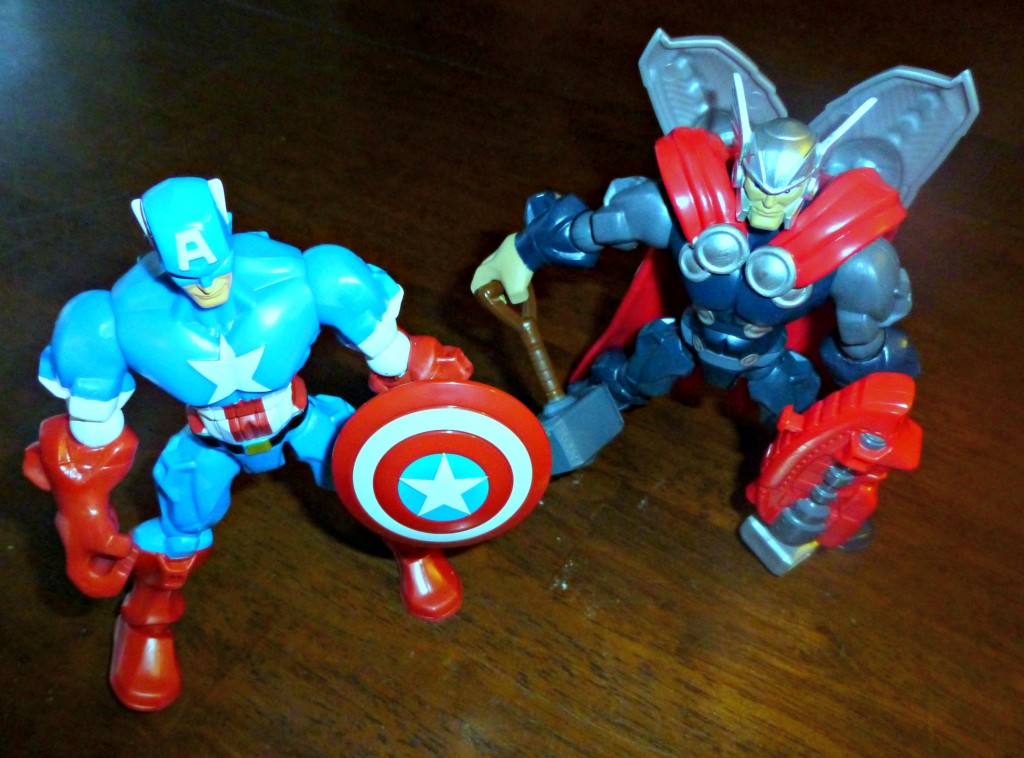 The interchangeable parts on the Marvel Super Hero Mashers are a leg, arm, head, and accessories. Little Man was pulling off and interchanging everything he could to create his mash up. The pieces came apart easily, but also held on well when attached. Well made Hasbro!
Marvel Super Hero Mashers Action Figures will feature thirteen figures total including Captain America, Spider-Man, Hawkeye, Green Goblin, and more. Each figure is sold separately for a retail price of $9.99 and each one includes and accessory.
Marvel Super Hero Mashers Battle Upgrade Action Figures will feature seven figures total including THOR, Venom, Hulk, and more. Each figure is sold separately for a retail price of $14.99 and includes multiple battle gear pieces with a launching missile.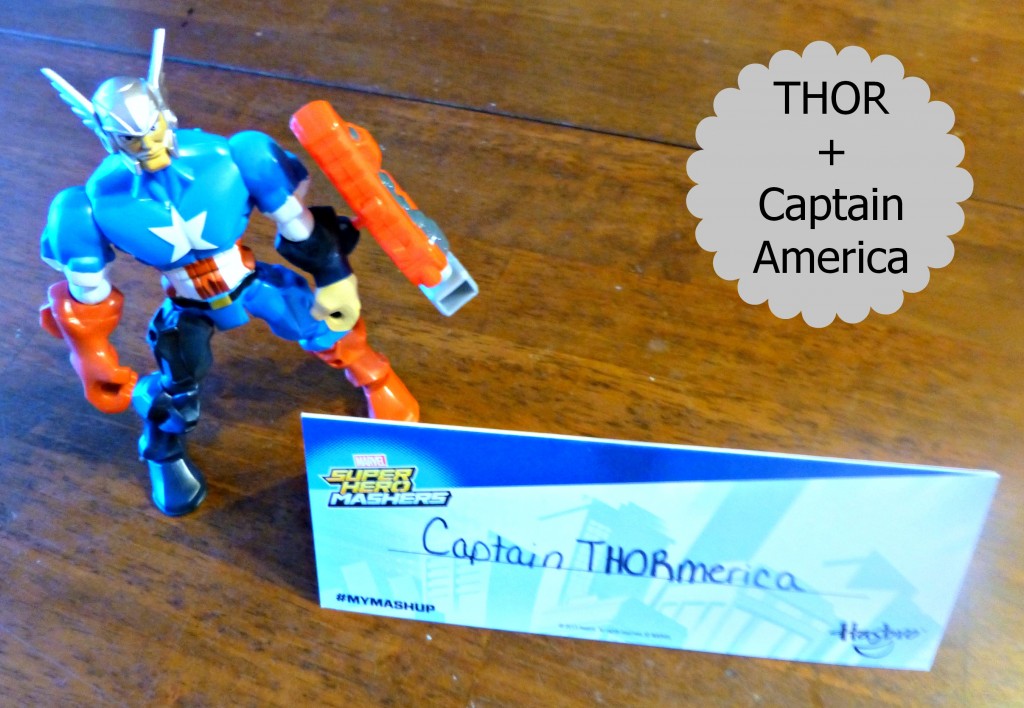 Little Man thought the Marvel Super Hero Mashers were AWESOME! I had to capitalize that because he used his outdoor voice to let me know how much he liked them. 🙂 
Which Marvel Super Hero Mashers are you looking forward to mashing up?!
Thanks to Hasbro, One Lucky Sweeties Fan is going to WIN a MARVEL SUPER HERO MASHERS Battle Upgrade Action Figure Assortment!
ENTER USING THE RAFFLECOPTER BELOW
Thank you to everyone that entered and congrats Pam!
*We were provided with these products for our review and any opinions are 100% our own. Giveaway Rules: Ends on February 22nd at 12:00 AM EST. The email addresses that are collected for this giveaway will only be used for the purpose of contacting the winner and will never be given out to anyone nor sold. Winner is subject to eligibility verification.