We were provided with a Baby Born Interactive Doll for this post. Any opinions are 100% mine and that of my 4-year-old. This post contains affiliate links.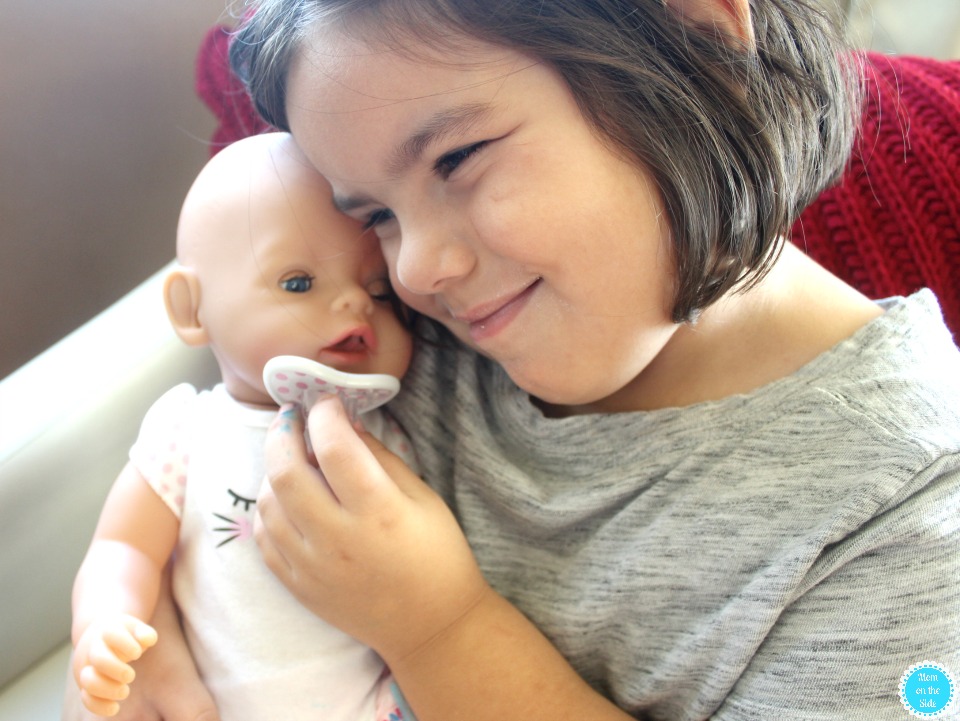 Miss Charlie LOVES babies. She was born a mommy with a nurturing, caring, empathetic personality. If she sees a real baby she will ask to hold him or her, and stroke their little fingers and toes.
For every birthday she asks for more baby dolls. At last count, there were 12 babies on her doll bunk bed that I played with as a child. Make that 13 now with the addition of the Baby Born Interactive Doll!
Lifelike Features of Baby Born Interactive Doll
Baby Born® has touched the hearts of millions of kids around the world making them proud doll parents. With lifelike features, the focus on parent/child role play comes alive during play time. The lifelike features of Baby Born Interactive Doll include:
Eat – food, plate, and spoon included.
Drink – bottle included.
Cry Real Tears – give her water in her bottle first, then squeeze her right arm a few times to induce tears.
Sleep – eyes close when laying down.
Move – poseable arms and legs.
Wet Her Diaper – one diaper included.
Go Potty (by controlled peeing and pooing with a button the tummy) – potty included.
Here's what Miss Charlie had to say about Baby Born Interactive Doll:
"I love her because she falls asleep. Her eyes close and she really cries tears and she pees. I like that her arms and legs move like a real baby too!" – Charlie, 4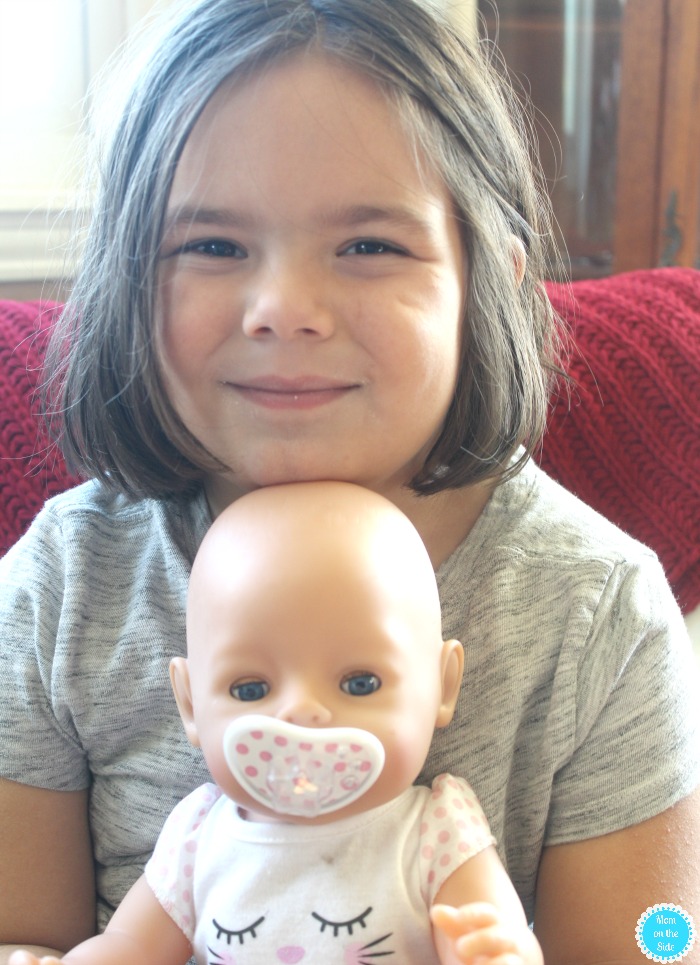 If you have a baby loving child in your life, give her the gift of Baby Born Interactive, a doll that grows along with them, either as a baby to be cared for or as a playmate!
Where to Buy Baby Born Interactive Doll
Baby Born Website |Amazon | Target | Walmart | Toys"R"Us