Four years until I'm forty. For some reason, turning forty has me anxious. 40 is for real adulthood, not that 36 isn't but getting closer to it has me wondering what I'm doing with myself.
Am I truly making the most of life? If pre-mid-life-crisis is a thing I'm pretty sure that's what I'm feeling.
Just as I'm all up in those feelings my girl Kelly Clarkson drops her new Meaning of Life Album and hits me with life-changing lyrics that I'm sharing today in this post in partnership with Mom It Forward.
Tell me I'm not the only one who's been belting out Love So Soft by Kelly Clarkson in the car for the past few weeks? I've been a Clarkson fan since Breakaway back in 2004.
I never watched American Idol much, but I remember seeing her on the show and thinking she kinda looks like me but way hotter, and then I heard her sing. That sealed the deal on my love for her music and it's only grown with each album.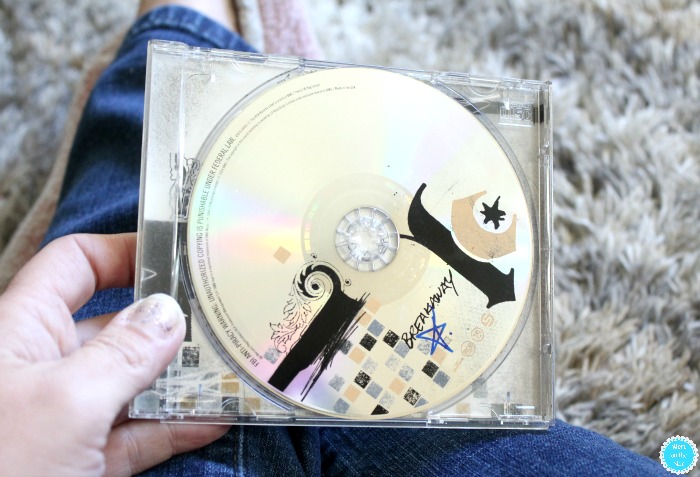 The first time I heard the Love So Soft, the first single from Meaning of Life released on the radio, I knew I was going to love this album.
Her music gets me and like a lyric in Clarkson's song Move You, "When a lyric really gets you and it breaks you down inside", that's what happened as I listened to the Meaning of Life Album.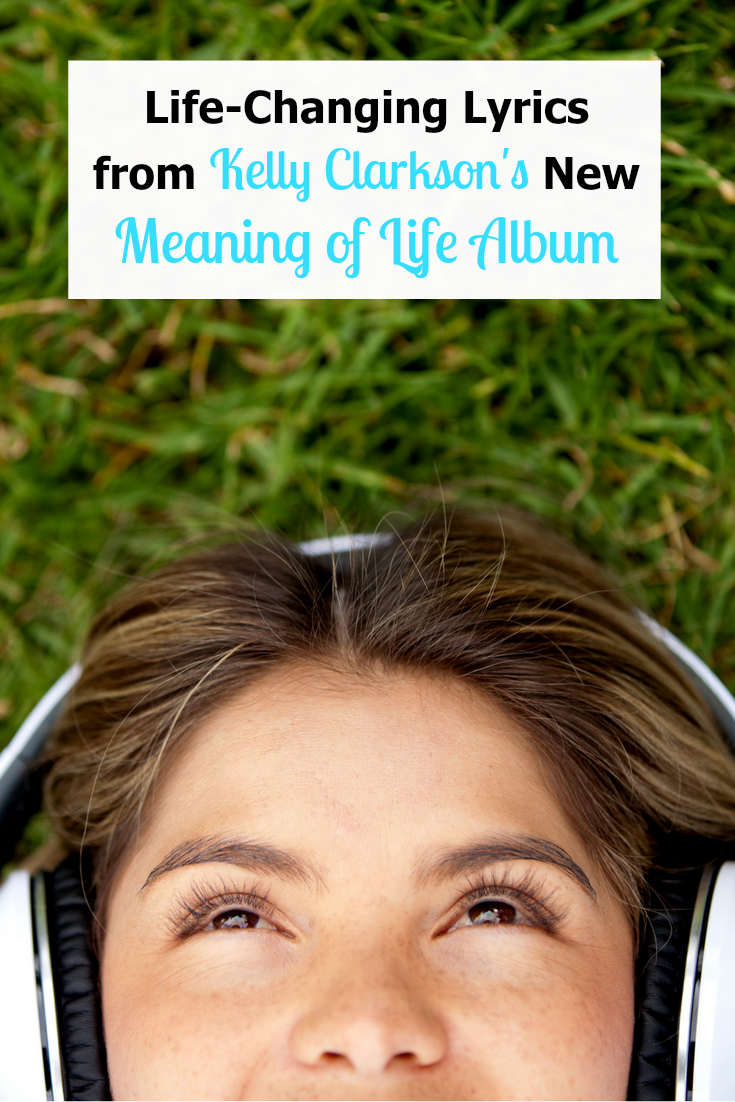 Life-Changing Lyrics from
Kelly Clarkson's New
Meaning of Life Album
When I'm struggling or feeling conflicted, music often helps guide me. I told the family "I need a minute just for me. I need a minute just to be. I need a minute just to breath." and put the headphones on.
Song after song the life-changing lyrics from Kelly Clarkson's new Meaning of Life Album helped me find some answers to my anxiety about turning the big 4-0.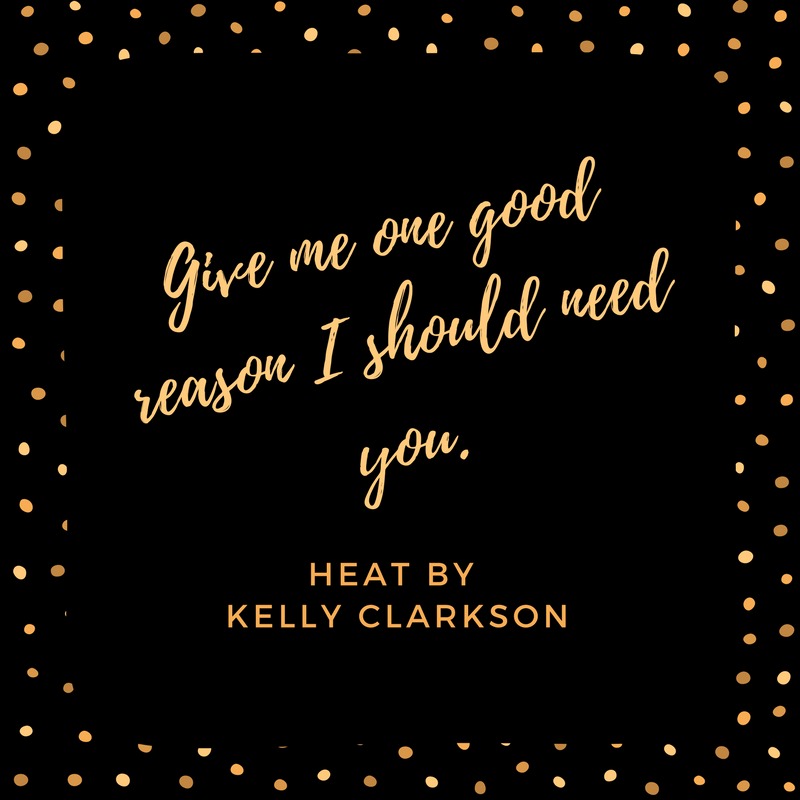 This lyric in Heat by Kelly Clarkson really got me thinking about friendship. Who are my true friends? The ones who call just to say hello, who celebrate the wins and lend shoulders during the loses.
Who is toxic? The ones who only call when they need something and who bring out the worst in me. I want a real world and online life filled with people who are positive, uplifting, and honest. I don't want my energy depleted by toxic people anymore.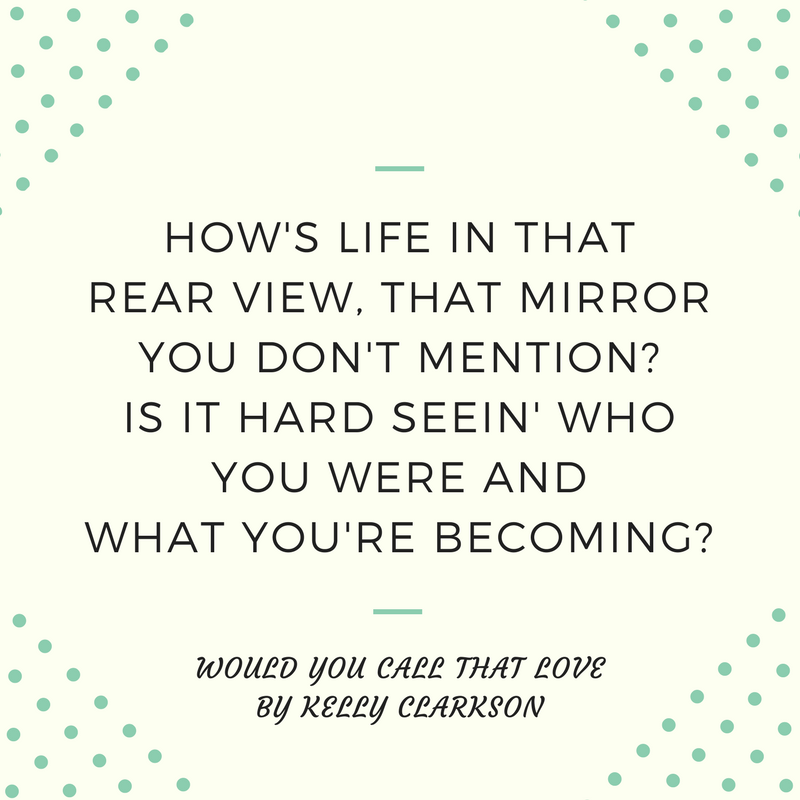 I need to stop focusing on what I haven't done in the past 20 years and instead focus on what I can accomplish in the next 20.
No regrets are what I've always told myself but clearly, I'm holding on to some shouldas and couldas and that stops now. From now on the rearview mirror will only be to make sure the kids aren't fighting in the back seat.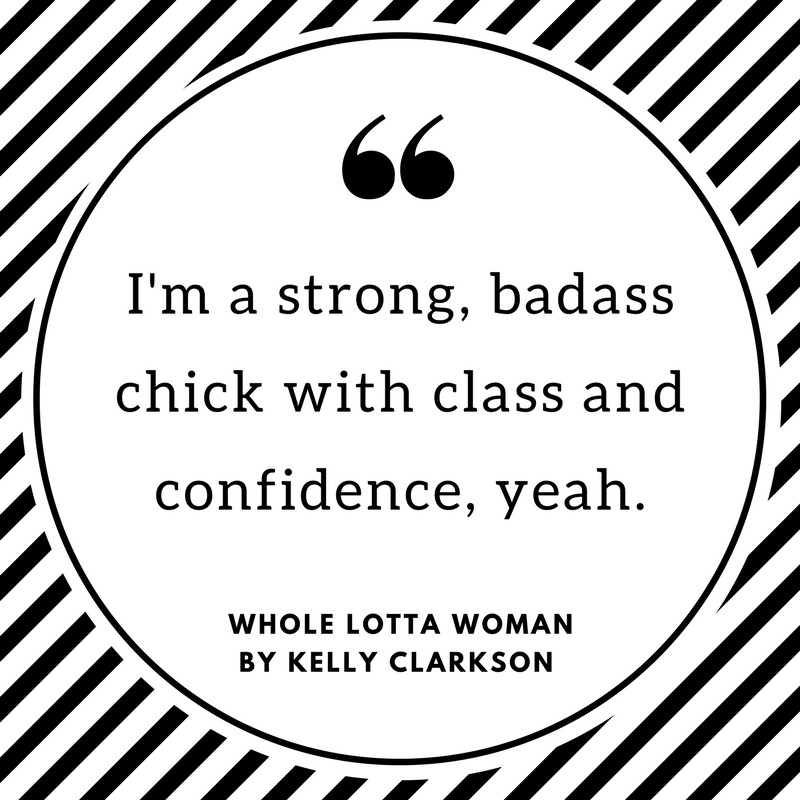 I want this Whole Lotta Woman lyric on a poster on my desk. Confident. That is going to be my word for 2018.
No more shying away from compliments. Wear those accomplishments proudly and say thank you with class because we are strong badass chicks.

This Didn't I lyric hit me in the parenting gut. I've been feeling like a failure as a mom when it comes to my tween son.
We struggle with a lot of things, from deodorant in the morning to limiting computer time. He started middle school this year, is making new friends, learning new words, and testing new boundaries.
This reminded me that there are some battles I have to stop fighting and focus on the ones that truly matter to his livelihood. Eventually, he'll wear deodorant but until then I will know the name of every child he runs around with.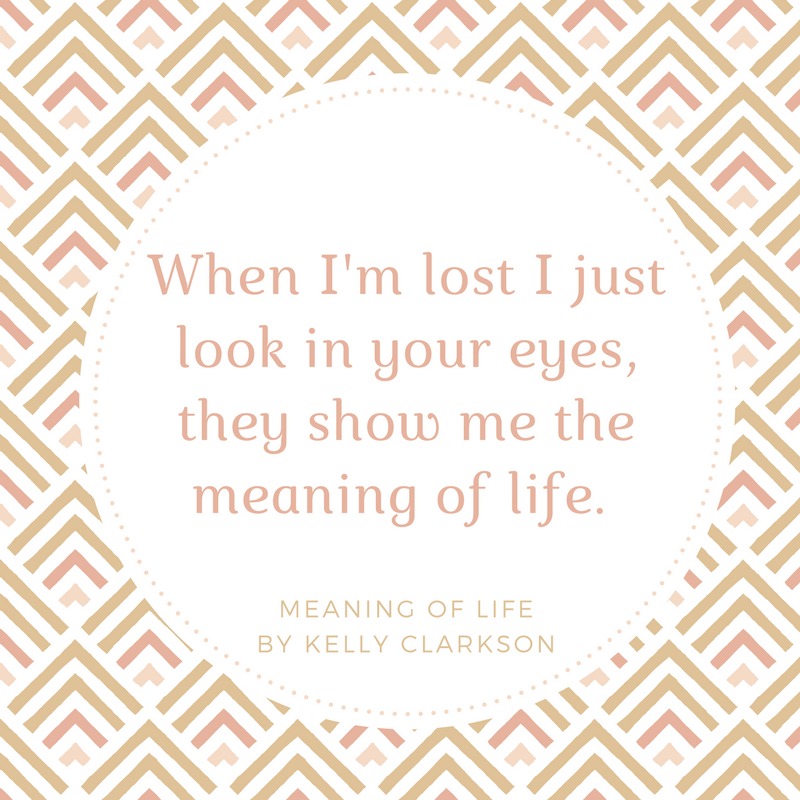 I have my person. My people. While their eyes don't quite show me the meaning of life, they do show me love, understanding, and desire.
I needed this lyric from Meaning of Life right now to reinforce the feelings I've been having about simplifying life. I don't need a bigger house or a better refrigerator. I just need my people. My family to hug and love every day.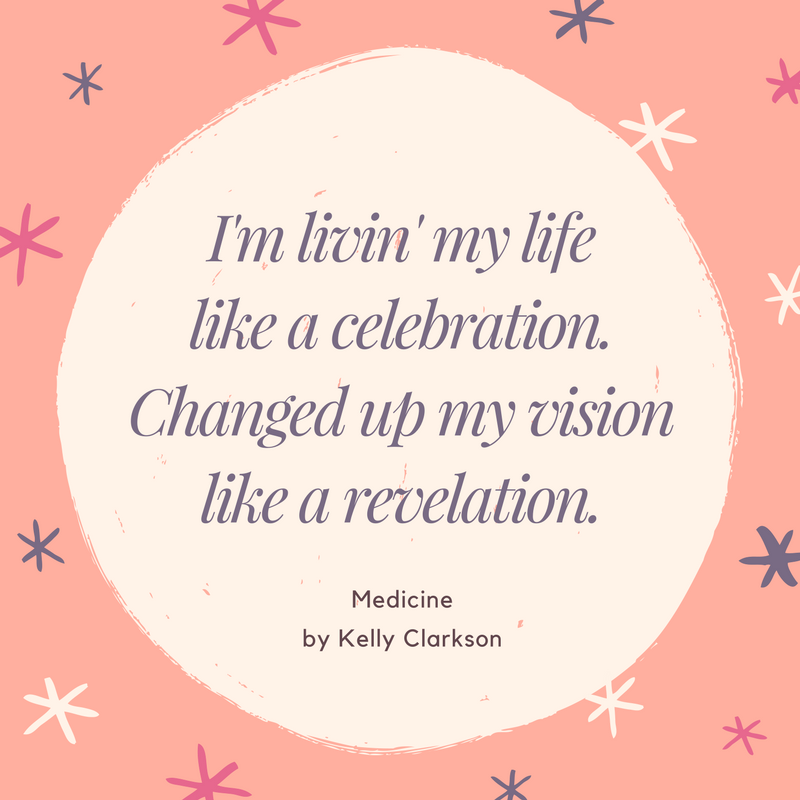 This is EXACTLY what I needed to hear right now. It's how I'm viewing turning forty that is causing my anxiety. It's not a halfway point unless I make it one.
It's not the end of accomplishments unless I stop accomplishing. It's another turn down the road of life and another year to make the most of life.
I'll share one last life-changing lyric from Kelly Clarkson's new Meaning of Life Album. A lyric that reminded me that the anxiety I'm feeling about getting older is just another roadblock I'm putting up for myself.
I'm good at that and often my own worst enemy. But as Clarkson sang in I Don't Think About You…

Meaning of Life is now available and filled with songs to help you wade the current waters you are swimming. Whether it's motherhood, relationships, or just plain old life you will find life-changing lyrics of your own within Kelly Clarkson's songs.
–> ORDER MEANING OF LIFE <–