The Kids Cooking Made Easy Cookbook was created especially for kids. Little Man recently got the chance to review this cookbook and excitedly got busy in the kitchen with one of the recipes inside.
There were so many recipes to choose from that ranged from Dairy to Meat, Chicken, and Fish, to Sides, Snacks, and Desserts. Little Man loves him some granola bars so we whipped up some Chewy PB Granola Bars with a recipe in the Kids Cooking Made Easy Cookbook!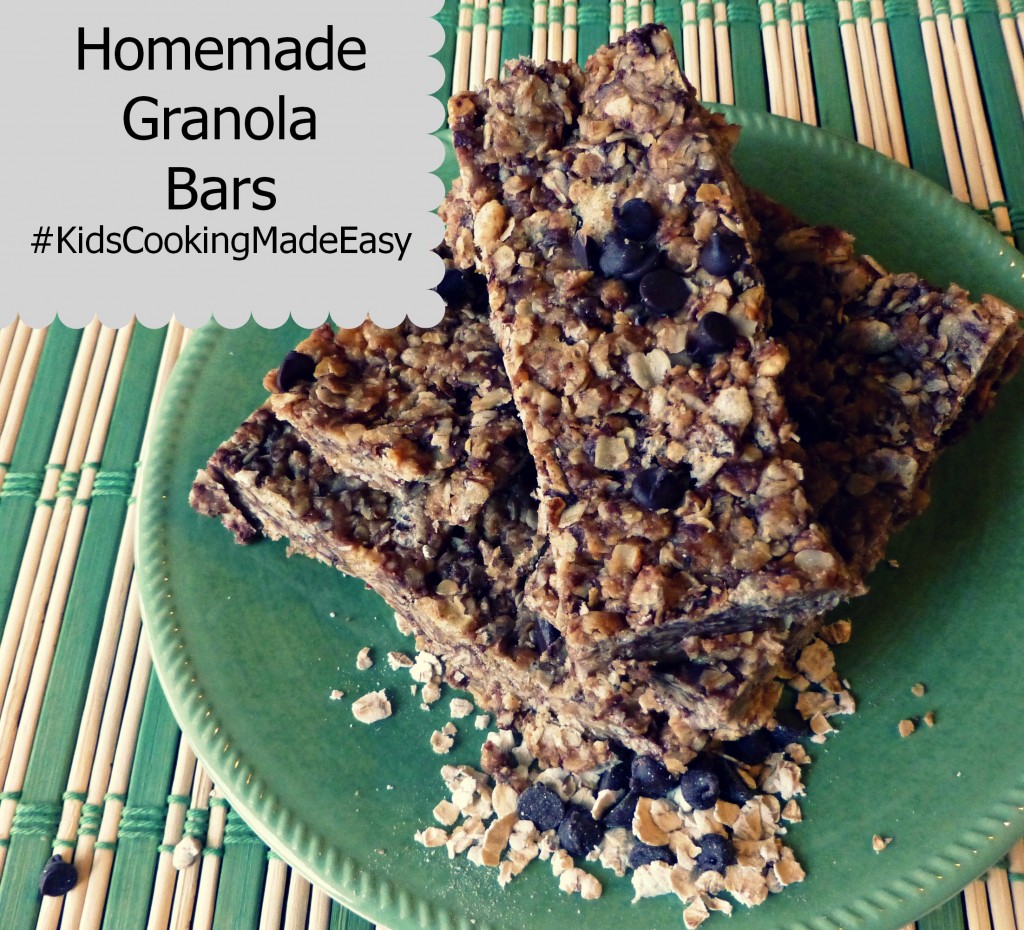 Kids Cooking Made Easy includes 60 easy to make kosher recipes. Every recipe has clear and easy instructions and step-by-step photos which is great for beginning chefs and bakers.
You will also find "Cooking School" tips that help teach young cooks new techniques and more. This is definitely a cookbook that I can see Little Man growing with and one that your little cook will love as well!
The Chewy PB Granola Bars were really really good! I'm thinking about switching to this recipe instead of buying them at the store when the ingredients are on sale. We don't typically by wheat flour but 12 bars doesn't require much, so a bag goes a long way!
As for the other ingredients, quick oats, peanut butter, honey, chocolate chips, and oil, well those are things we all usually have on hand. So far everyone in the house has been scarfing them down and I can't wait to try different variations of add-ins to make our own unique bars!
Written by Leah Schapira and Victoria Dwek, Kids Cooking Made Easy: Favorite Triple-Tested Recipes is available on Amazon for $11.73 right but that price could change at any time. (Reg $15.99)
*I was provided with this product and any opinions are 100% my own.