*I worked with Oriental Trading Company on this post and was provided with products to use. Any opinions are 100% my own.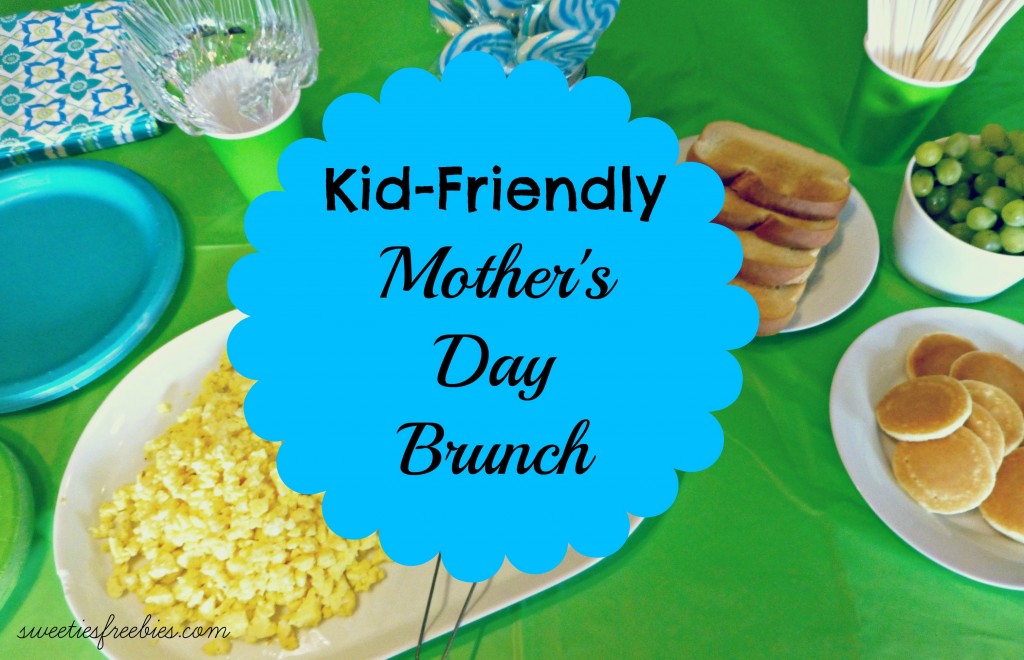 When it comes to Mother's Day, I usually enjoy a relaxing day with the family. I don't need gifts or anything fancy to be planned. This year, I thought it would be fun to have a Kid Friendly Mother's Day Brunch!
Yummy food, fun decorations, and the people I love. It doesn't get any better than that. You know what a great Kid-Friendly Mother's Day Brunch needs? A centerpiece made by the kiddos that double as a gift!
These DIY Flower Pots were not only fun for the kids to decorate, but they also look great on the table. Then, when the mom's leave, they can each take one home.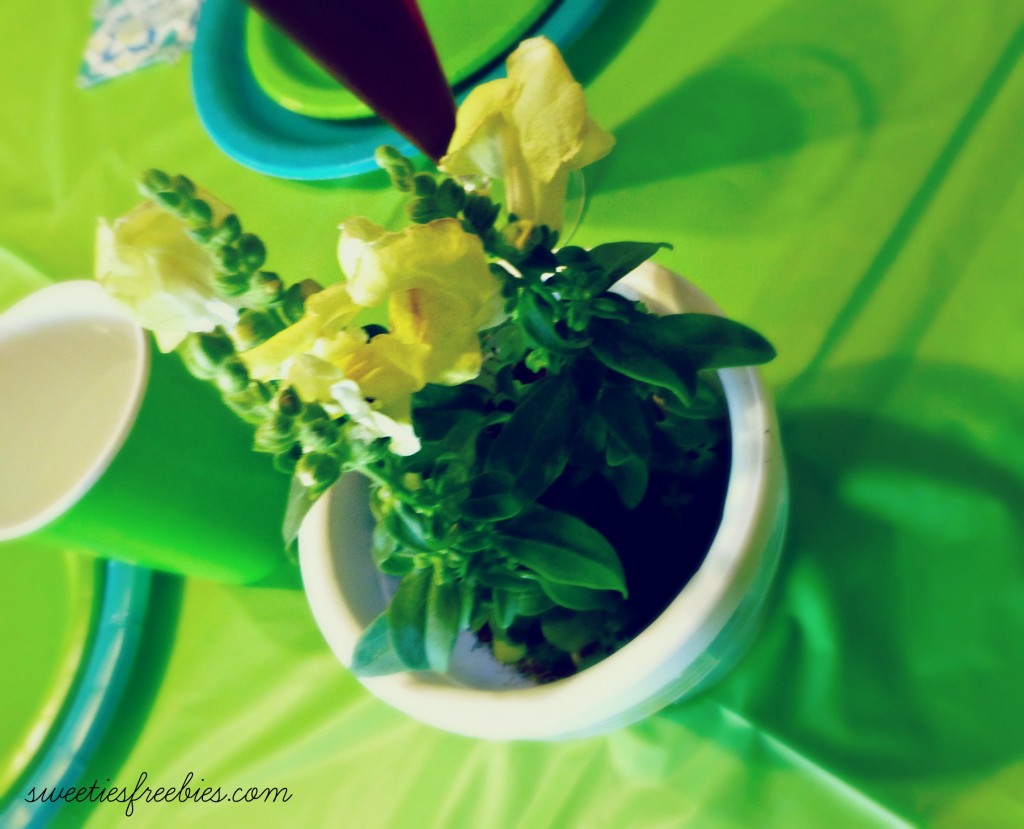 The other thing a Kid-Friendly Mother's Day Brunch needs is food fit for a kid, and an adult. Scrambled eggs, toast, sausage, and fruit. A little secret, mini microwave pancakes are perfect. You are slaving over the stove and they are kid-friendly in size.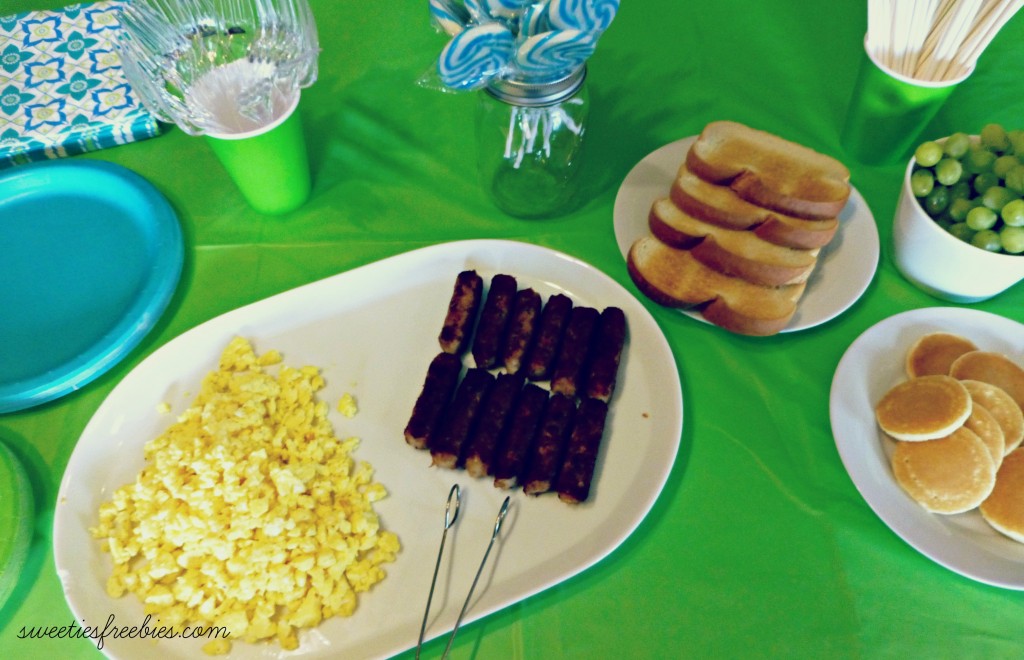 Mini-Microwave Pancakes are also perfect for Brunch Kabobs! All you need for Breakfast Kabobs is:
Cake Pop Sticks
Mini-Pancakes
Sausage Links
Grapes – or other fruit
Slide on a mini pancake, slide on a sausage, slide on another mini pancake and top it off with a grape. You could even have little bowls of syrup for dipping if you wanted!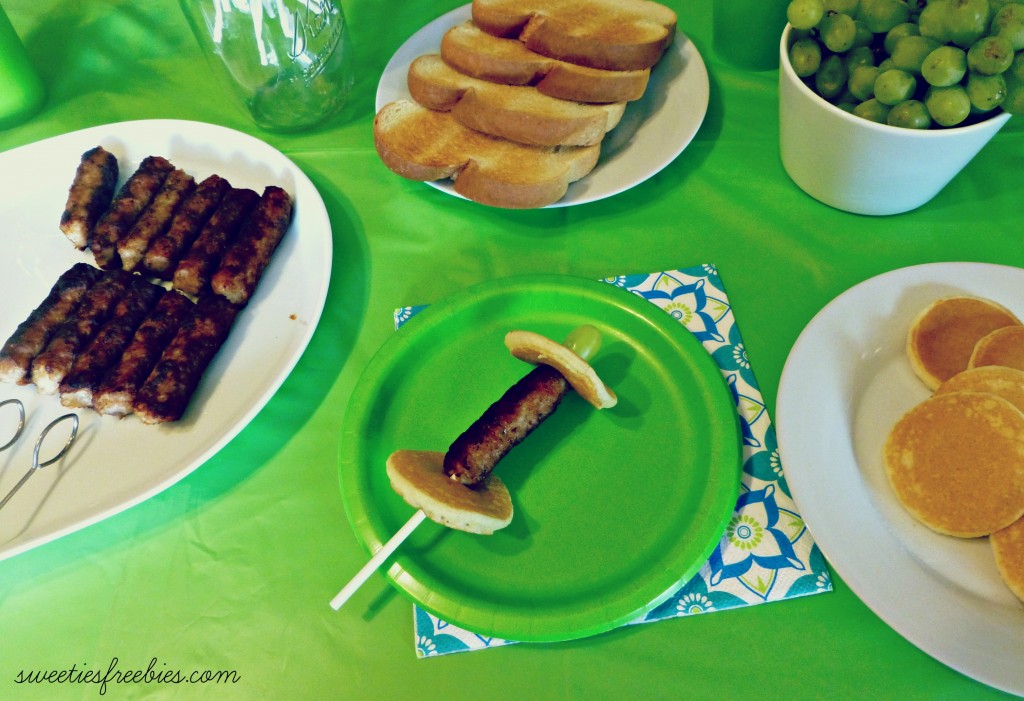 I gotta tell ya I'm in love with these colors and patterns! There is something about Lime Green and Tropical Teal together that really has the wow factor for me.
The Floral Tile Pattern is also a great Spring and Oriental Trading Company has some of the most awesome party supplies in these colors and pattern!
This Kid-Friendly Brunch is SO easy to set up and clean up. Not only that, it's a fun way to enjoy the family, and the kids on Mother's Day without slaving in the kitchen or spending days decorating!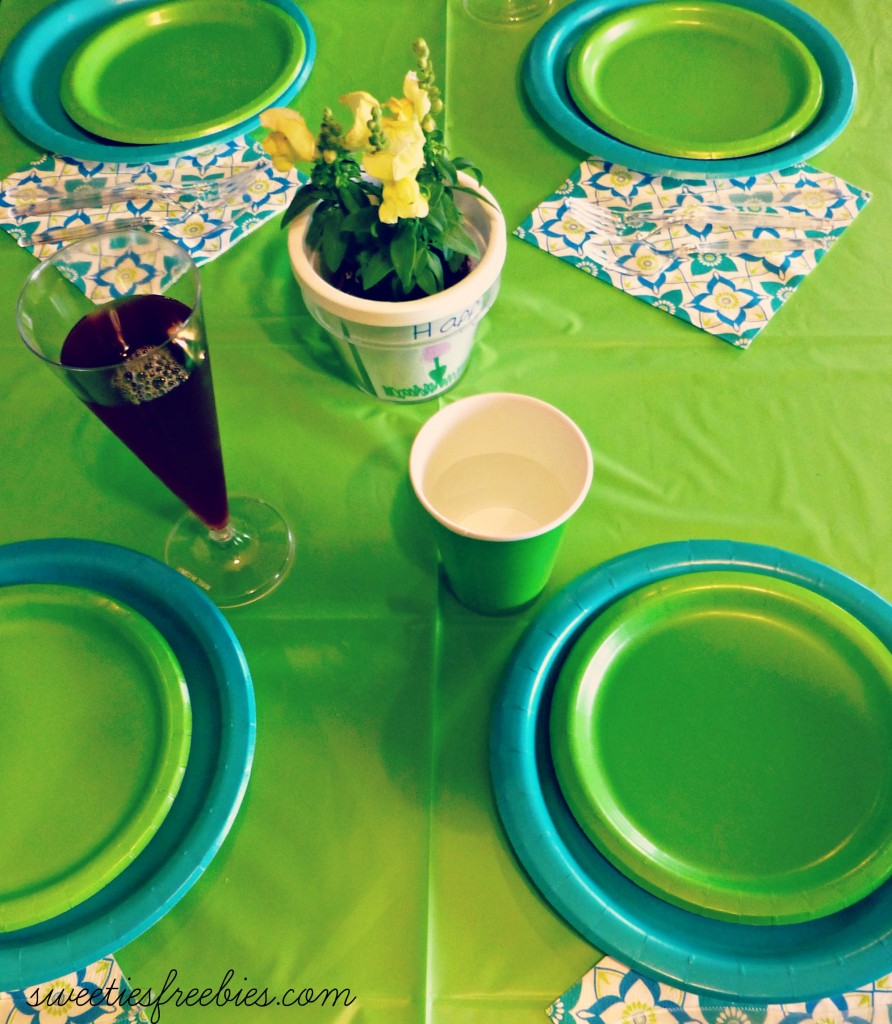 If you are planning a Mother's Day Brunch or other Spring/Summer Party, you gotta check out all the party supplies, decorations, and more Oriental Trading offers!
Also, check out my tips for to help you plan a kid friendly Mother's Day Brunch and share your own in the comments.
Disposable paper products for special occasions allow everyone to enjoy the day instead of slaving over a soapy filled sink.
Get a fun craft that the kids can make, that also doubles as a gift.
Easy food makes it easy on you, or the person preparing.
Have fun and enjoy your kids, the reason we are being celebrated on Mother's Day!
*I was provided with these products for my post and any opinions are 100% my own.