This post on how to talk to your teen at dinner is sponsored by Ore-Ida. Any opinions are 100% our fry lovin' family conversation lovin' own.
Dinner time for us has always been when we catch up on the day. Find out how school was and all the exciting or not so exciting things the kids did. It's a fun conversation and an easy one to have.
That is until my daughter became a teenager. My questions got shorter answers and there were no more recess shenanigans to go on and on about. When you have a teenager, you find ways to talk to your teen at dinner or you sit in silence at the dinner table.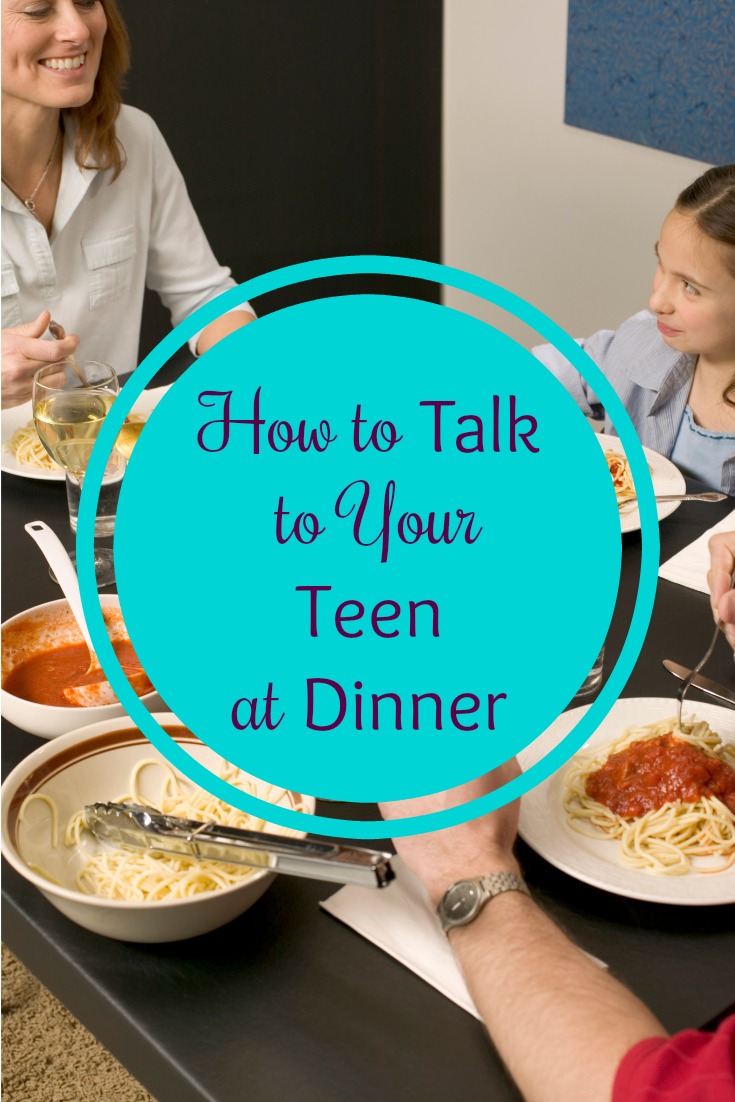 How To Talk To Your Teen At Dinner
1) Make Your Questions Answerable
When you go from elementary to middle school, the question of "How was your day?" takes on a whole new meaning. Teenagers go through a gazillion emotions in one day and by the time they get home, "Fine" is the best way to sum up the answer.
Instead, ask how certain classes were, what's going on with certain friends, or what upcoming events are scheduled. Make the questions specific and answerable to avoid those one-word answers, and keep the conversation flowing.
2) Stay Current on Trends
You don't have to know everything about the latest boy band or fashions, but knowing some of the current trends on the topics your child is interested in, helps the conversation.
My daughter loves to read and follows a few specific authors. If I know a new book is getting ready to release, I squeeze that into the conversation. We are a family that loves to stream so I always keep up to date on new shows hitting Netflix so I can chat with her about them as well.
3) Cook Dinner Together
Food always makes for great conversation! My teen recently joined a cooking club at school so I try to find times to get into the kitchen with her and have fun.
Cooking dinner together, we end up chatting away about all sorts of things, and the conversation transfers over to the dinner table. A little secret, I really enjoy those times with her in the kitchen and wish they could happen more often.
4) Introduce New Foods
If you have teens who are getting bored with "the same old dinner," putting new meals and side dishes into the dinner rotation can spark the conversations around the table. I recently switched out our typical Ore-Ida French Fries for the new Ore-Ida Bold & Crispy Spicy Sriracha Fries and let me tell you…everyone was talking, even hubby!
They are spicy, but not too spicy, and have a bit of a sweetness lingering at the end. Devourable I tell ya!
Do you have any tips on How to Talk to Your Teen at Dinner?
*This was a sponsored post. Any opinions are 100% my own.