Are you looking to do some spring cleaning, but don't want it to consume tons of your time? Below I'm sharing how you can spring clean your home in just one day. You might not want to spend a ton of time tackling your house, so with this plan below you'll have a clean home in no time!
This post on How to Tackle Spring Cleaning in One Day is sponsored by 2000 Flushes. Any opinions are 100% my own.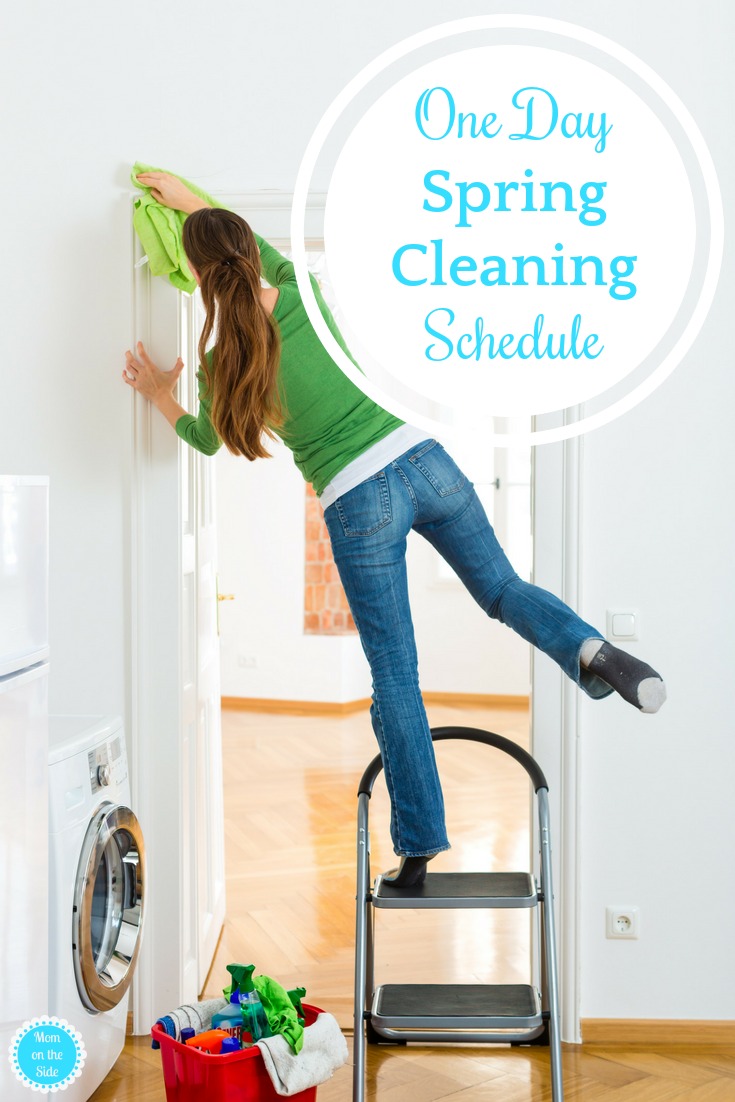 Cleaning is something I actually really enjoy, and find relaxing. I love walking into a room and knowing that it is clean from top to bottom!
Even with a love for cleaning, I want to get spring cleaning done and out of my way. Then I can get out and enjoy fun activities with my family, and the nice sunny days. If you do too, here is how to tackle spring cleaning in one day so you can be done with it all!
How To Tackle Spring Cleaning
in One Day
Let's start out by putting on some comfy pjs and working from room to room! This is a rough timeline of how long it should take for each room. Now washing and drying will take a little longer, and in between rooms, you can swap out laundry.
Living Room/Dining Room 8AM:
First off wipe down ceiling fans, walls and ceiling. A quick tip, is to use a pillowcase to put on each leaf, and gently wipe off the dirt. It will fall into the pillowcase instead of the floor.
Next tackle bookshelves if you have any. Move on to removing curtains and tossing them into the washer, and wiping down windows and blinds just like the bedrooms. Clean and dust your TV and electronics, tables, coffee tables and other surfaces.
Make sure to remove couch cushions and clean out any food or toys that have fallen in. You can put a dryer sheet under the cushion, so that when you go to sit down it will smell nice and fresh. Lastly, vacuum your carpet, or sweep and mop if you have hard surfaces.
Bathroom 10AM:
Start by vacuuming or sweeping the floors and wiping down the walls and ceilings. For a quick way to do that, take a broom and secure an old rag or microfiber rag onto bristles, and then use that to wipe the walls down. This way you don't have to stand on a ladder.
If you have rugs or bath mats, toss them in to be washed. Next, spray down your shower and let it sit with cleaner (15 minutes). While the shower is waiting to be wiped down, scrub the toilet and drop in 2000 Flushes® Automatic Toilet Bowl Cleaner to clean, and deodorize!
If you didn't know, 2000 Flushes remove 99.9% of bacteria with every flush! Click HERE to get $1.00 off coupon and click HERE to find a nearby retailer where you can purchase it.
Clean off vanity, and wipe down mirrors. Then go back to the shower and wipe it down. Lastly sweep and mop your floors.
Bedrooms 11AM:
Now moving on to the bedrooms, start off by taking down any curtains and pull bedding off, toss in washer. Sprinkle baking soda onto your mattress and let it sit while you clean, this will deodorize your mattress.
Wipe down all the walls and ceiling, just like you did in the bathroom. If you have ceiling fans, make sure to wipe them down, they collect dust easily!
Next, dust all the surfaces (tables, decorations, dressers, etc). Open up the window sills and frame. If you have blinds, make sure to clean them. When you go to vacuum the room at the end, make sure to vacuum up the baking soda.
Kitchen/Pantry 1:30PM:
Start with your fridge and freezer. Remove any old food you may not be using, take contents out and wipe down shelves.
You can use just soap and water to scrub, or vinegar and water, both work great. Once clean, wipe down the outside of your refrigerator.
Next, tackle the microwave and oven. If your oven is dirty you can work on cleaning that, if it's clean, skip and go to microwave.
I like to use a microwave safe bowl, pour water in it with a few drops of lemon or orange essential oils. Turn the microwave on for 5 minutes. Once it is done let it sit for awhile to help loosen all the stuck on foods, then simply wipe away.
While the water is cooling in the microwave, you can wipe down ceiling and walls. Then wash your counter-tops, and cabinets.
If your cupboards are full of food that needs cleaned out, do this now. Toss things that are expired or not being used (or donate) and then wipe down the shelves.
Now your microwave water should be cooled down enough to be wipes out. Finally sweep, mop and vacuum your floors.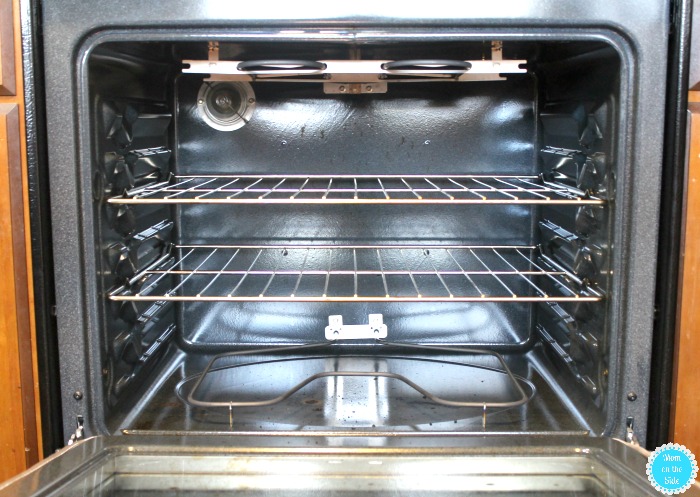 Laundry 3:30PM:
Once you are done with all the rooms, you can finally finish up your laundry. Depending on how fast your cycles are, will depend on how long this takes. Get all your blinds and bedding washed and hung back up.
As you can see it will be a full day of cleaning, but in the end, you will have a really fresh and clean home! Plus, a toilet continually cleaning with itself with 2000 Flushes Automatic Toilet Bowl Cleaner at Target.
PS: I do suggest tossing a meal in the crock pot for dinner or ordering take out. You will be cleaning all day, and you won't want to turn around and have to cook a huge meal.
Do you tackle spring cleaning in one day?