*I attended this event as a guest of Disney/ABC/DisneyXD and any opinions are 100% my own.
When it comes to fashion, where do you find your inspiration? Magazines, blogs, your favorite televisions shows? I love reading fashion blogs and checking out the outfits on television.
Many times I see something and think, "I never thought to wear it like that" or "holy buckets that is adorablicious and I need it!" That is usually what I'm saying when I watch Mistresses. Especially when I see Joss's outfits!
The fashion mastermind behind the Mistresses Wardrobe is none other than the fabulous Roemehl Hawkins! You may have seen her style grace the screen in Cyrus, Street Kings 2 and Labor Pains, among others. Now she is putting the WOW factor into the wardrobes of Savi, April, Dr. Kim, and Joss on Mistresses.
Recently while in LA, I got the chance to check out the fashion that will be shown in the Mistresses Season 2  Premiere. Not only that, we got to MEET Roemehl! How awesome is that?!
Meeting a real-life fashion designer is a dream come true…for my tween daughter, so she was quite a bit jealous at this information. She got lucky though, as Roemehl gave us each a Silver Bangle from the jewelry designer for Mistresses. Amazing right?!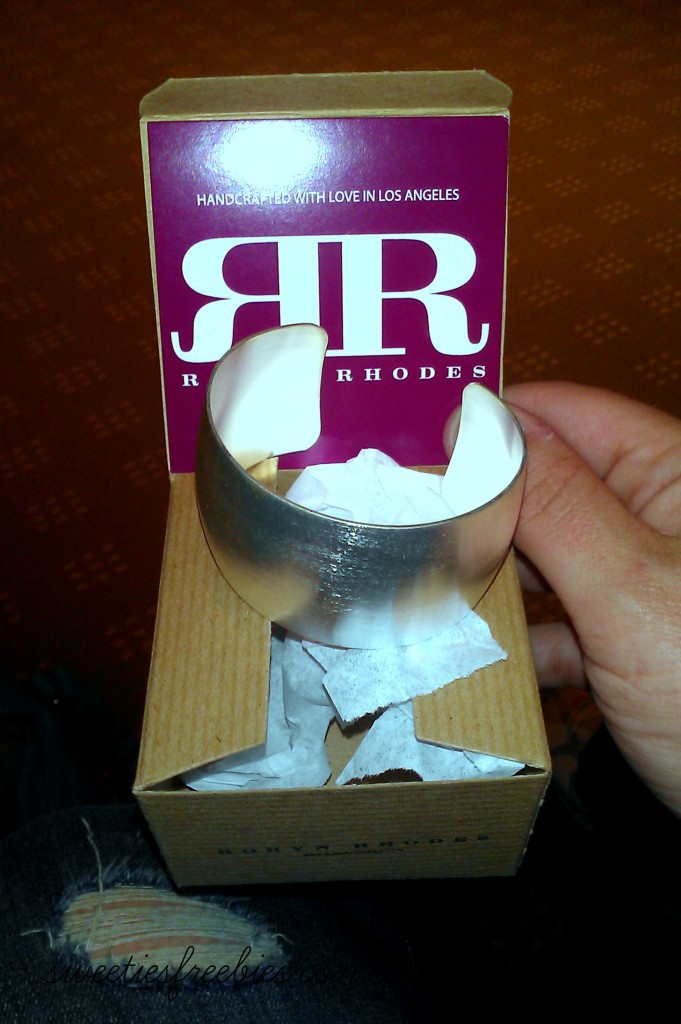 Roemehl Hawkins gets some of her inspiration from The Zoe Report, a ridiculously amazing Fashion Blog and her favorite character to create styles is for is also my favorite, Joss!
Seriously, if I could step into Joss's closet, even just for a day…..I'd be in heaven. You might notice some of Pantone's Color of the Season in one of Joss's outfits during the premiere. I heart Radiant Orchid just a little bit. 😉 The actresses do get some say in their wardrobe, but with a creative mind like Hawkin's putting things together, how could you say no?!
When it comes to whose fashion I love, Joss, and whose fashion I am more like, April, it got me thinking. Which character on Mistresses has your style?
Savi has more of the Sexy Business Style
April has more of a Relaxed Mom Style
Joss has more of a Trendsetting Free Spirited Style
Dr. Kim has more o a Straight and Narrow Peek a book Style
Now, these are all my opinions on their styles, but whose fashion do you relate to more?