As much as I love fall, I've never made a "Fall Bucket List" before. We end up randomly doing things when we have free time. The results in fall regret when the snow starts falling, about all the things we forgot to do. I'm determined to make the most of fall this year by writing out my fall bucket list.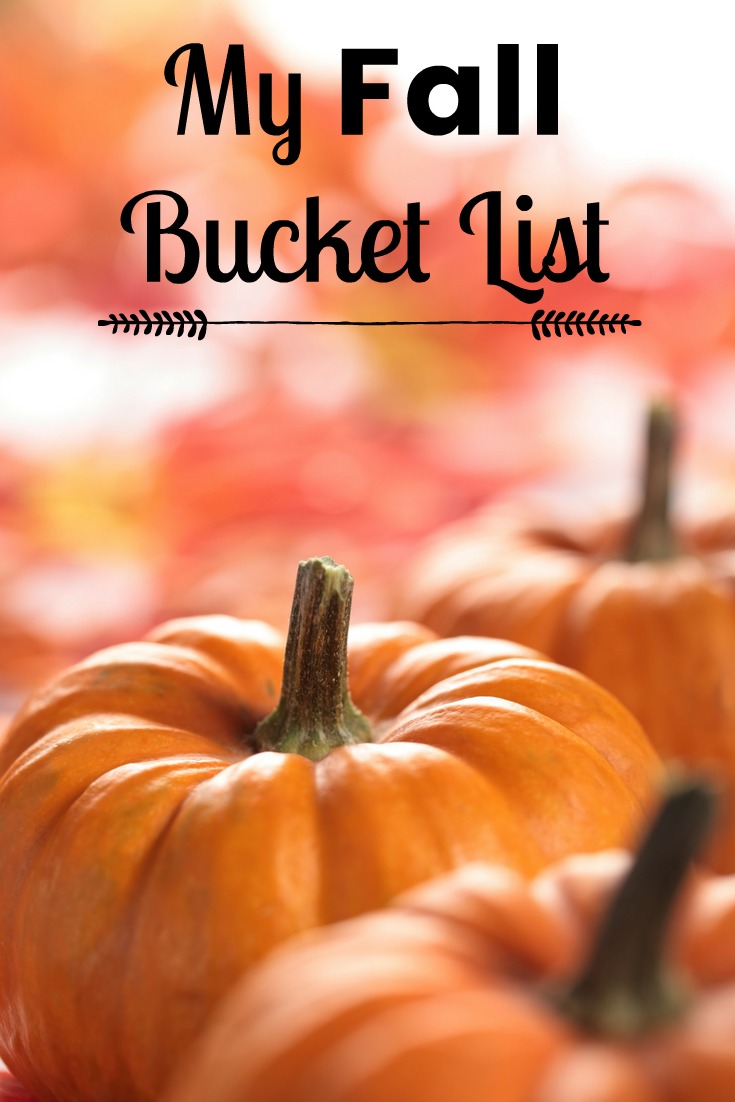 My Fall Bucket List
Jump in piles of leaves.
Eat Apple Cider Donuts from Ditmars.
Buy new fuzzy slipper socks.
Go to a Haunted House.
Take the kids to a corn maze.
Go hiking with my husband.
Take a DIY class.
Drink as much hot apple cider and cold apple cider as I want.
Go on a hayrack ride with my family.
Carve pumpkins (and hope the squirrels leave them alone until after Halloween).
Make a scarecrow.
Spend a day in pajamas watching Halloween movies with the kids.
Make popcorn balls.
Make caramel apples.
Take family pictures outside.
I'm sure I'll be adding to this list but now I need to get it all on the calendar and go shopping for a few supplies. I'm SO ready for fall fun, what about you?
What's on your fall bucket list?