If you have a picky hubby, new dishes are often put on the uninvited list for future dinners. Not this time though. These Easy Parmesan Roasted Potatoes were a home run for hubby, tween girl, and myself!
When a recipe is easy and affordable it gets added to the weekly menu and that's what we have here. A potato side dish the whole family will be asking for more of!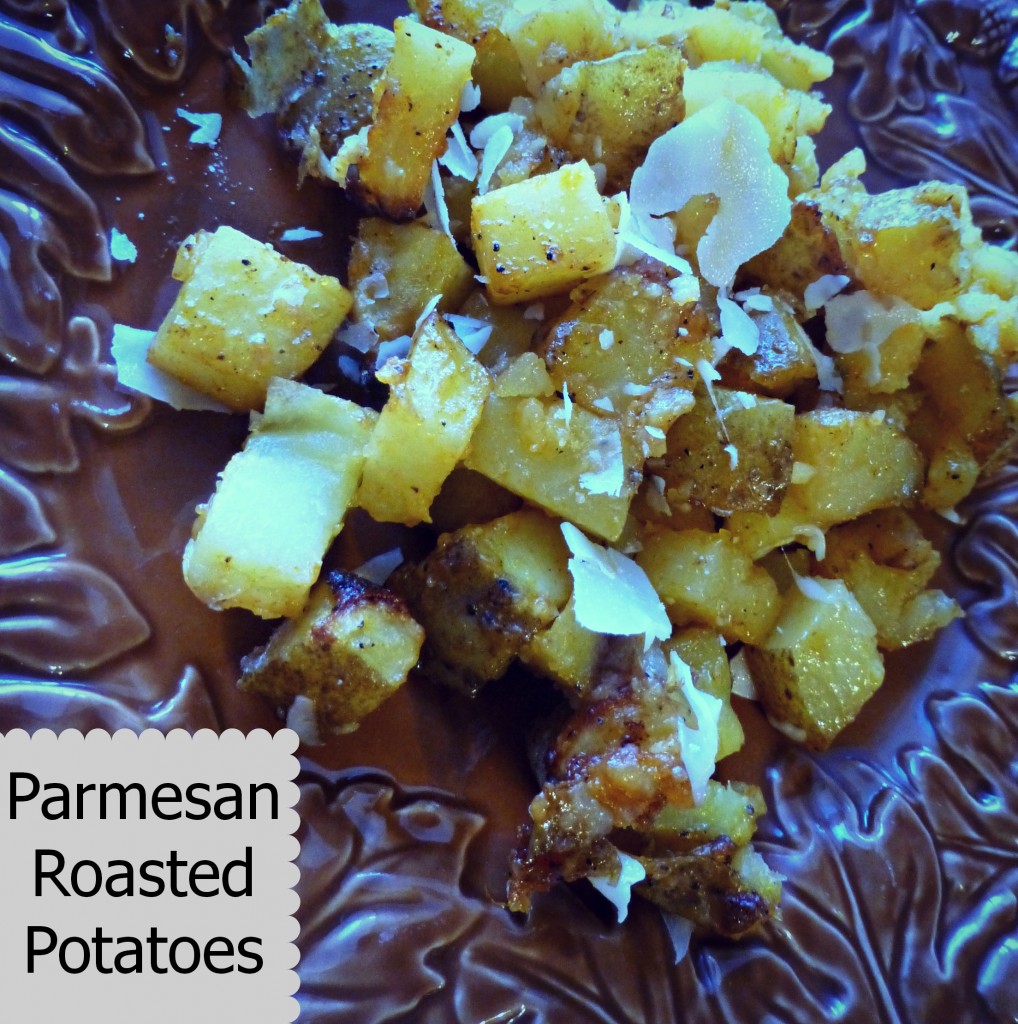 8 cups Yukon Potatoes – Cut into quarters
6 TBSP olive oil
1 tsp garlic salt
4 tsp paprika
8 TBSP Shaved or Fresh Parmesan Cheese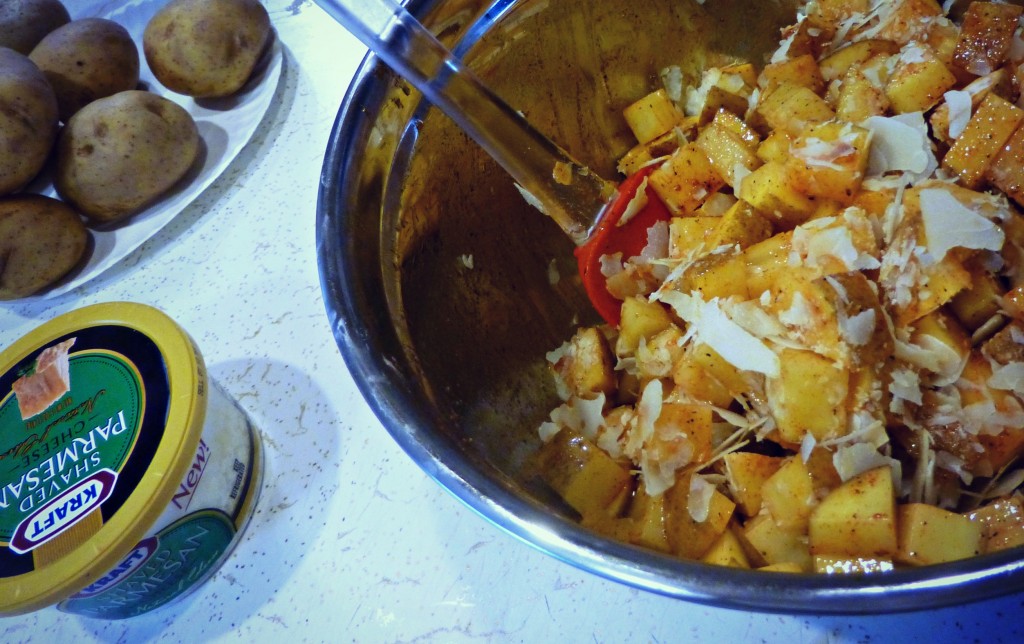 How to Make Oven Roasted Potatoes
with Parmesan
First, preheat the oven to 425. Then, put potatoes in a bowl and add the olive oil, garlic, salt, and paprika. Mix around to coat the potatoes. Next, add the Parmesan cheese and mix together.
Next, spray a 9X13 baking dish or any large cake pan that you have on hand. Place the potato mixture in the baking dish and bake for 15 minutes.
Remove, mix around, and bake for another 15 minutes. Remove and mix around again, then top with remaining Parmesan cheese, and return to oven until golden brown.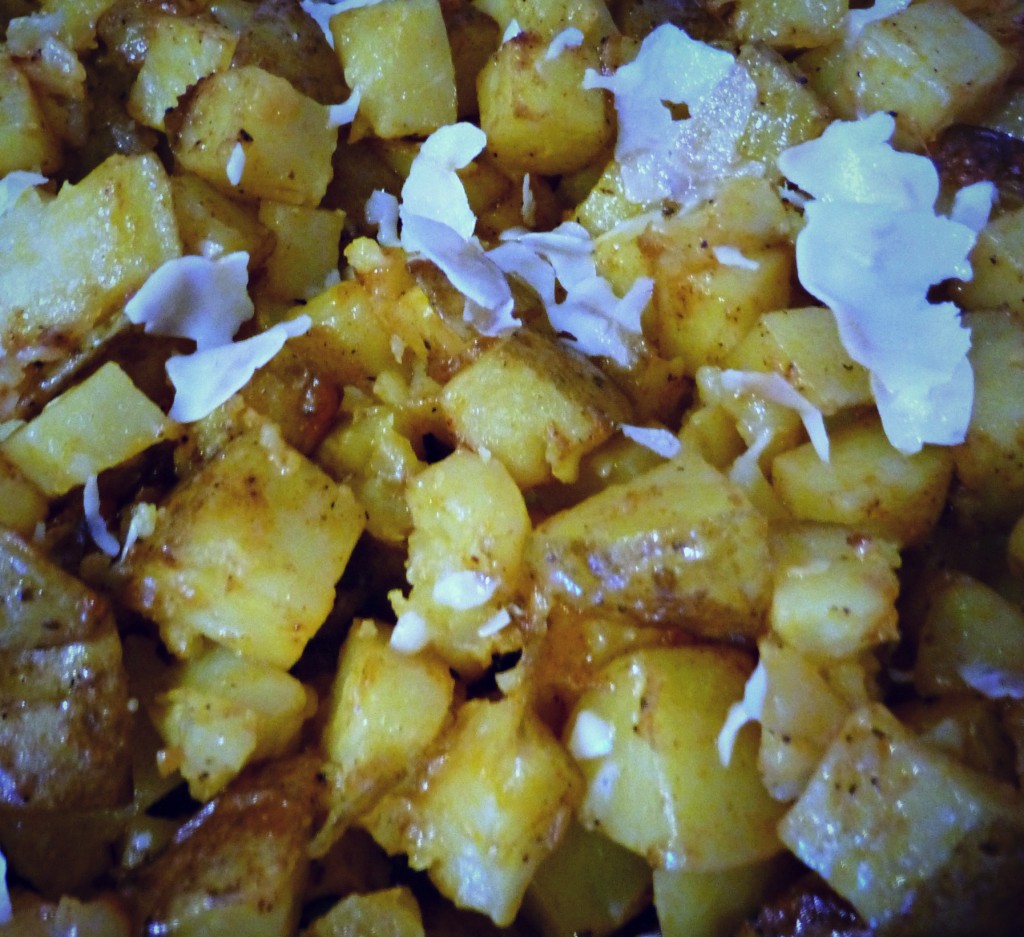 Now that your mouth is watering, give it a try and let me know what you think! By the way, I had leftover quartered potatoes that we made for breakfast and swapped out Parmesan for Cheddar Cheese and they were terrific paired with eggs!
Pin Easy Parmesan Roasted Potatoes for later!