I love changing decorations with the seasons, but I don't like spending a lot of money doing it. For Halloween, I attempted my first DIY Centerpiece and it turned out pretty well. Time got away from me for Valentine's Day, but I'm ahead of the game for Spring! Honestly, I'm just sick of Winter and I spotted Easter M&Ms on the shelf, so, boom. An Easy DIY Spring Mason Centerpiece was born.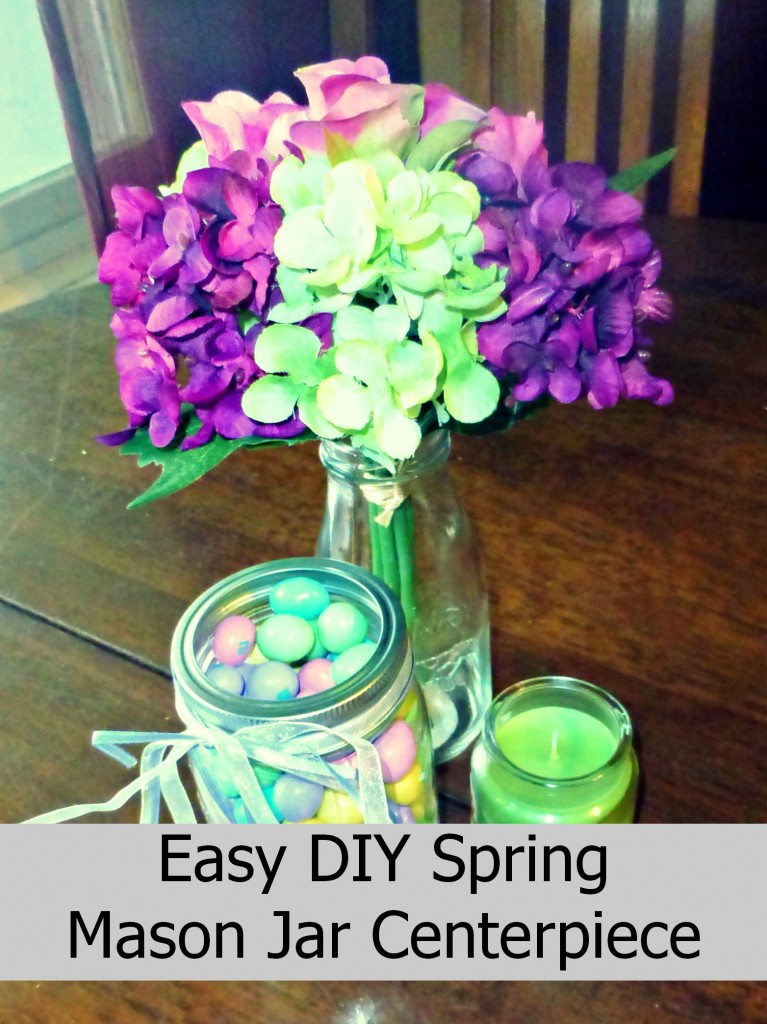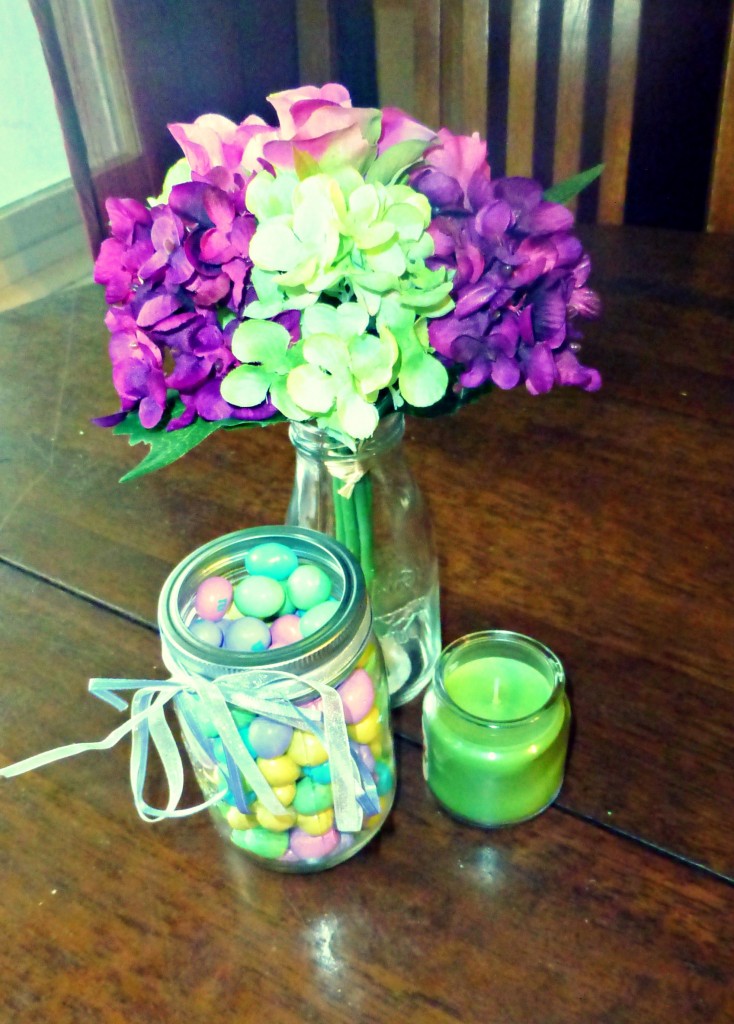 EASY DIY Spring Mason Jar Centerpiece 
(1) Mason Jar – I picked mine up for $0.79 at Michaels last weekend.
(1) Dairy Jug – I also picked this up at Michaels last weekend for $0.80!
(1) Small Bunch of Fake Flowers – It took me forever to settle on flowers because I prefer real ones. The bunch I found at Michaels was $3.99 and will work perfectly until the flowers in the garden start to bloom.
(1) Bag of M&Ms or others Spring colored candy – These were $3.29 and I didn't have a coupon so they were by far the most expensive part of the centerpiece. But so delicious.
(1) Spring Colored Candle – I picked one up at Walgreens for $1.99
(2) Strings of Ribbon – any color that blends well with the flowers works great. I took these from Tween Girl's sewing kit so they were free.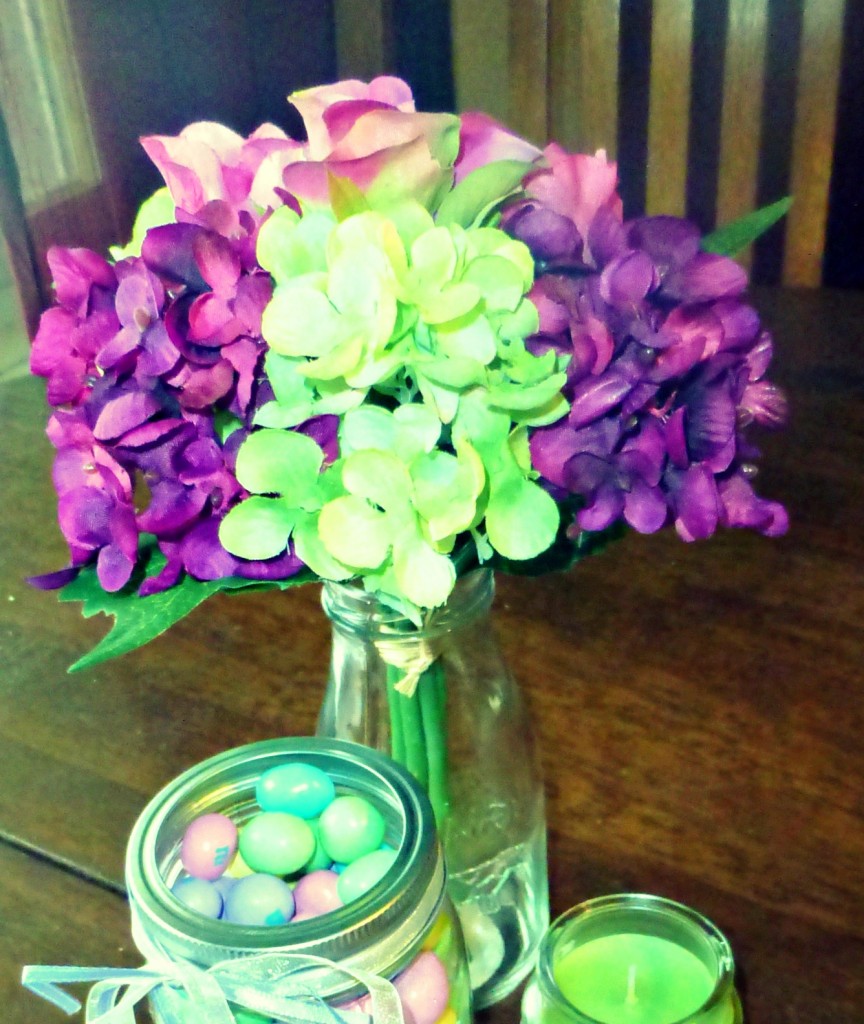 Drop the flowers into the dairy jug. Tie the ribbons around the lid of the mason jar and fill it with M&Ms. Take the lid of your candle and you have yourself an Easy DIY Spring Mason Jar Centerpiece! If you can't find a dairy jug you could use another mason jar and cut the flower stems to fit.
I gotta know, what fun things have you created with mason jars?!