"The longer I live, the more beautiful life becomes." Frank Lloyd Wright
This post is made possible with support from AARP's Disrupt Aging. All opinions are my own.
They keep us feeling young. That's usually our response when someone is surprised that we are almost 40 and our youngest are 5-year-old twins. Yes, we have kids in elementary, junior high, and high school. Yes, we will be in our 50's when our last children graduate. Yes, that fact used to terrify me.
Heck, I used to be terrified of turning 40 but when you can keep up with kindergarten twins 40 has nothing on you. They are all just numbers anyway.
Telling us when we can drive and purchase alcohol, when we can no longer be on our parents' insurance and when we qualify for special discounts. One thing I won't let my age tell me is when I'm done reaching my dreams.
As I reach new decades I'm also watching my kids reach new decades. Firsts and lasts. Together and separate. Both living vicariously through them and forging my own way through adulthood. 
Parenthood is parenting through the lens of aging knowing that as a kid you can't wait to get older and as an adult, you wish you were a kid again.
That AARP is encouraging people to disrupt aging because "what you do after 50 can be just as amazing as what you've done before 30." I agree 100% and it's something we can show our kids as we live our best life at any age!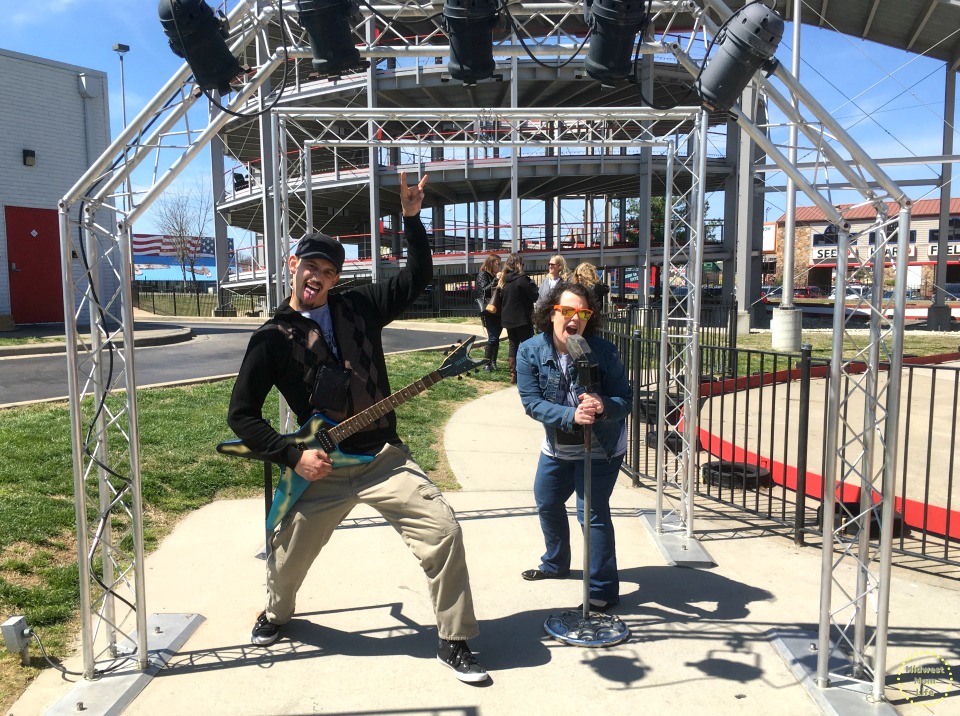 Speaking of showing our kids, my husband and I sat down together recently to answer a few questions about parenting through the lens of aging (you'll quickly see who is the talker in the marriage) and I encourage you and your spouse to do the same!
#1 How has your relationship with each other and with your children evolved over time?
Our Relationship with Each Other: We've been together since we were 15 and 17. Over the last 22 years, we've become adults together. We've been figuring out who we are individually as well as together. We've conquered a lot of milestones together but we recently realized we hadn't actually experienced a lot together since we became parents when we were young.
As we get closer to 40 and our kids are getting older, we are making more time for the two of us to have regular date nights and travel together. We've learned a lot about each other through these times together and it's helped bring us even closer together after all these years.
Our Relationship with Our Kids: You go from doing everything for them to teaching them how to do things for themselves, to watching from the sidelines. There are always worries, they just change as they grow. We are in various stages of parenting right now, having kindergarteners, a tween, and teen so as I prep two to begin their school journey I'm also prepping one to finish her's soon. Did I mention the emotions evolve over time too and sometimes they all come at once and get you all confused?
#2 Knowing what you know now about parenting, what might you want to tell your younger selves? And what might you tell your future self?
Lisa To Younger Self: The firsts really do go by fast and before you know it you are at the lasts. Between it all, do what is best for you and your family and not what others or society thinks is best.
Lisa to Future Self: Be the cool grandma. The one that spoils her grandkids and gives them fun memories but also cherishes the time with your children as adults. Plan trips, and dinners out with just them and enjoy them as adults.
Nick to Younger Self: Don't get so worked up about the little things and enjoy them while they are young.
Nick to Future Self: Smile more so the kids don't always think you are mad.
#3 How can your children benefit from your life experience? What have you learned as you grow that you want to instill in your children?
Lisa: Over the years I've learned to say yes to more life experiences and not let fear get in my way. I had a fear of flying until I flew for the first time and then the travel bug bit. I had a fear of driving out of town on the interstate but I did it and had the most amazing time with my son. I want my children to know that it is okay to be scared but the joy we feel after tackling it is tremendous. Travel, do the things, try the foods, and have all the fun because you CAN find a balance between being a parent and being an individual.
Nick: As I've grown a big lesson I've learned from experience is don't put things off. From paying bills to booking doctor's appointments to visiting places, to a job you love. Say "I did" more than you say "I will."
#4 What has surprised you about your relationship with your partner over time?
Lisa: Being with my husband since I was 15, I truly have grown into myself as we've navigated the waters of relationship, marriage, and parenting. There are times when I'm surprised we are still such a strong unit because neither of us is who we were when we first got together. Growing up together and aging together has been bringing us closer together each year and I'm grateful to have such an amazing man by my side. One to continue growing up with long after our kids have started their own families.
Nick: I'm surprised how well we've grown as a unit and as individuals over the years. Instead of growing apart as we've aged, we grew together and became stronger.
#5 How do you want your children to think about aging as they grow into adults?
Lisa: I want them to know that even though time seems to be flying by fast, there's always time for dreams, goals, and adventures. They may change as the years go by but having them keeps us young in heart and mind. Never give up. Set things aside, take new paths, but never give up because of your age. Each age brings a new lens to view life through. Sometimes you may need to grab a rag and dust it off but the view is always there waiting for you.
Nick: I want them to realize before I did that life is a journey, not a destination. Enjoy it as it happens and appreciate what's happening at the moment. I've not been very good about it and I want them to be.
As the Aaliyah song goes "age ain't nothing but a number". It's a number we can let limit our lives or a number we can own and turn into the best year. We can disrupt aging by always experiencing, doing, and learning. We can say "we are never too old to do the thing" and then we can go and do it.
Learn more at DisruptingAging.org