I was doing some Aldi shopping yesterday, checking out the recently remodeled location in town. Okay, really I was going to get that Winking Owl Moscato everyone was raving about on Facebook last week. I love Moscato and when you tell me there is a delicious bottle for $2.89, well I'm surprised I didn't go the same day! But I finally made it and I wanted to share my delicious finds at Aldi this trip because YUM!
(PS: This post is not sponsored by Aldi. This is just because I love Moscato and good food.)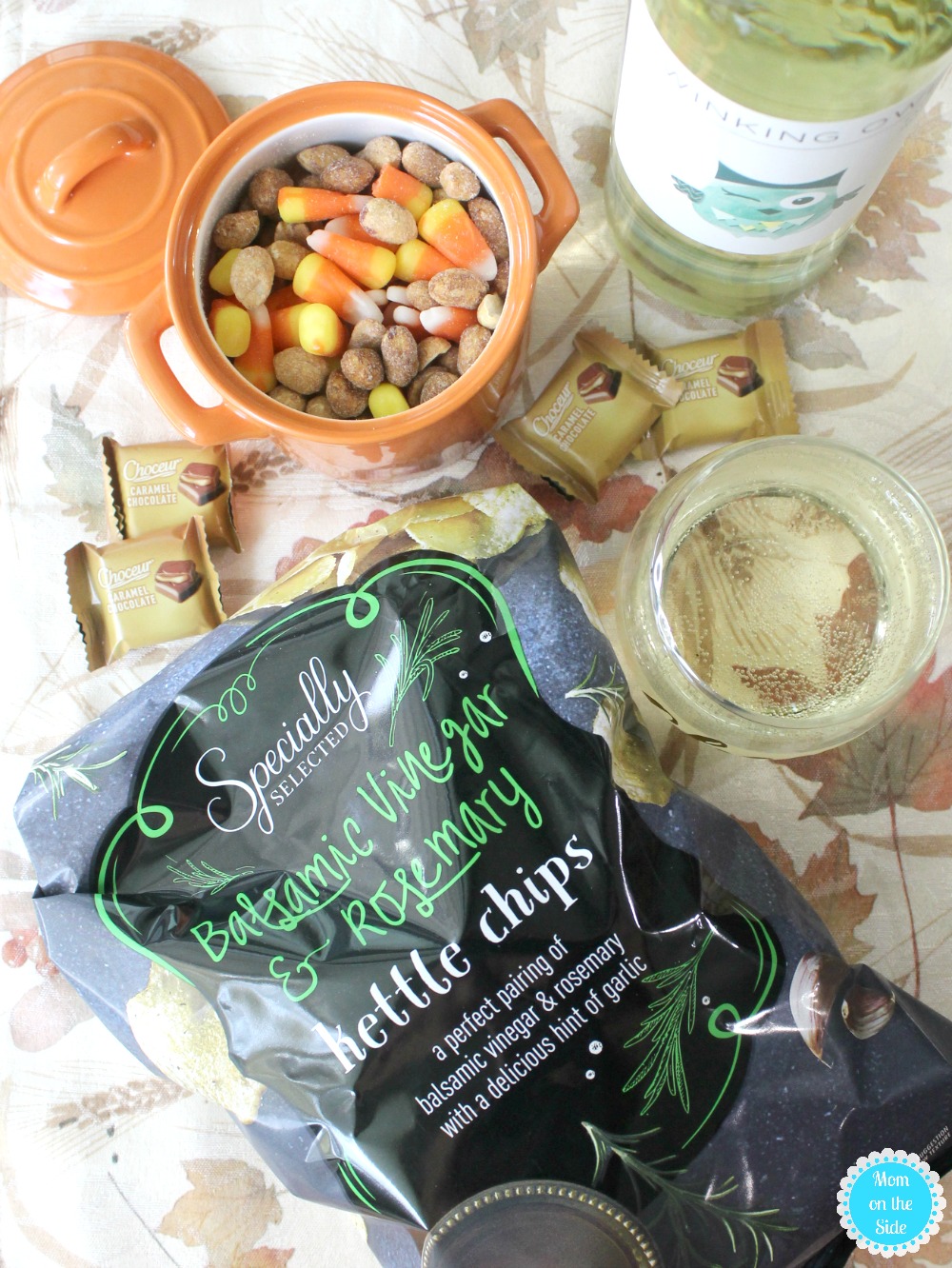 My Delicious Finds at Aldi
Winking Owl Moscato
If I have a wine glass in hand, Moscato is usually in it. I'm very picky about my Moscato though as I don't like it to taste too much like wine. I know, I know.  As I mentioned, I recently heard about raving about on Facebook at Aldi and the reviews seemed very promising. You guys weren't wrong! I love the taste, especially at $2.89 a bottle! This may be my new favorite thing to tuck into gift baskets for wedding gifts.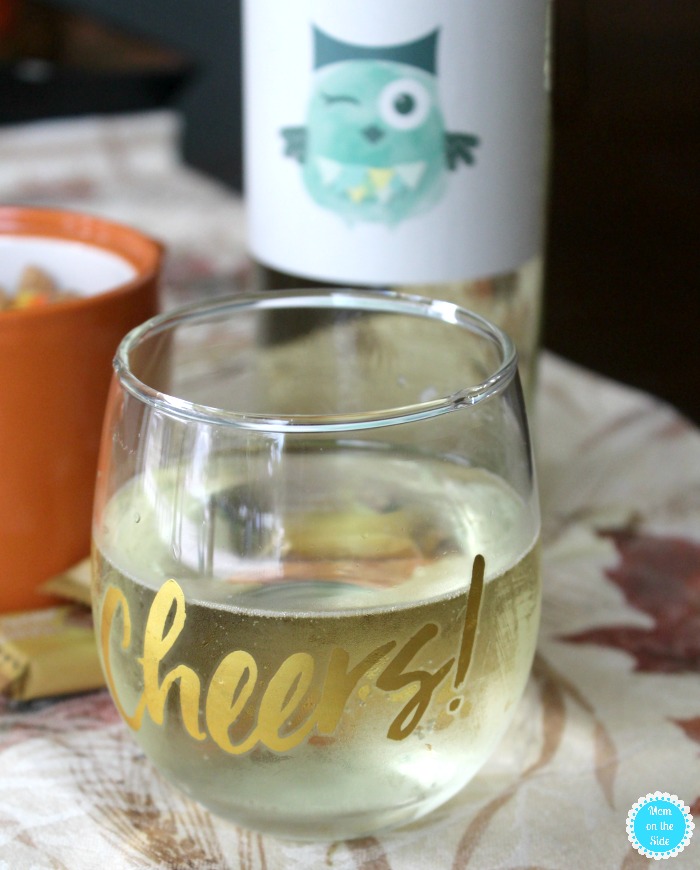 Choceur Chocolate Caramel Pieces
A cold glass of Moscato pairs perfectly with chocolate. These Choceur Caramel Chocolate Pieces give my Ghiradelli favorites a run for their money. I'm not going to admit how many I ate before I picked the kids up from school. There is still some left today is all that matters, well for now anyways…
Balsamic Vinegar and Rosemary Kettle Cooked Chips
A last-minute purchase at checkout and one I'm glad I tossed in the cart. Originally I noticed the Panchetta and Parmesan flavor but my migraine trigger sensors went off so I put them back. That's okay because the Balsamic Vinegar and Rosemary Kettle Cooked Chips do not disappoint. There is something sweet and floral about them that makes you keep snacking.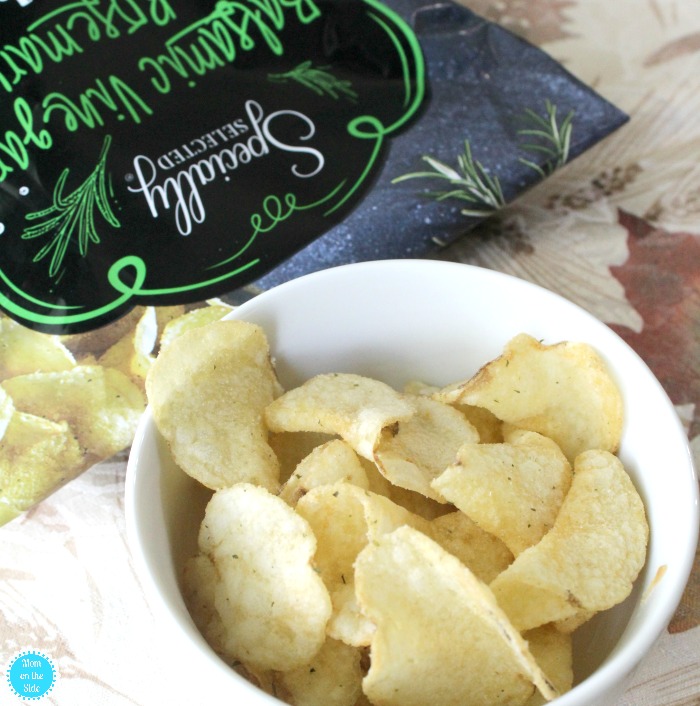 Honey Roasted Peanuts
Southern Grove Honey Roasted Peanuts was actually the first thing I tossed in my cart. There was still half a bag of candy corn in the cupboard because my ratio is obviously more peanuts. Normally I go with regular old salted but something about honey roasted takes my favorite fall combo up a notch. Planters do have more flavor to them but these are still a great alternative.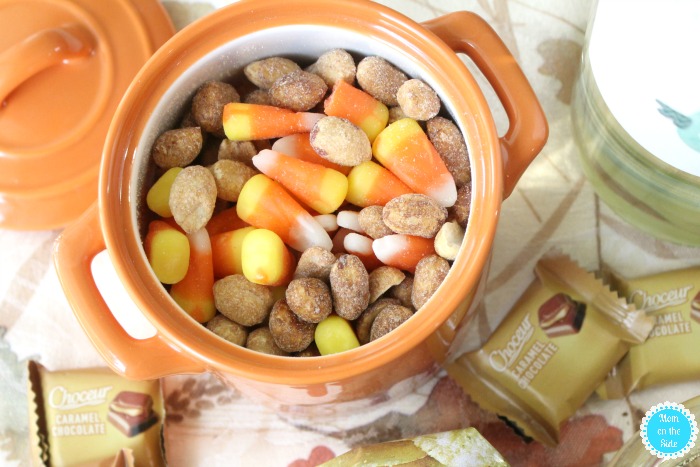 Cranberry Almond Chicken Salad
I'm not going to lie, I hesitated on the Little Salad Bar Cranberry Almond Chicken Salad. I'm weird about my chicken salad and wasn't sure if this would be up to my standards. Surprisingly it was! So far I've only had it on top of crackers but it has a lot of flavors. Maybe a tad too much celery but the cranberries and almonds help offset it. It's not runny and the chicken is shredded up really good. Maybe I'll remember to snap a picture at lunch today.
That's all I've got for my delicious finds at Aldi today. What yummy stuff have you found at Aldi lately?