When I need to add crunch to casseroles or want flavorful breading, Doritos work wonderfully. Lots of different flavors make for delicious Doritos recipes.
If you want more quick family meals these recipes with Doritos will help you out. From Dorito Pie to Taco Pasta Salad and even Easy Nachos here are 13 ways to use Doritos!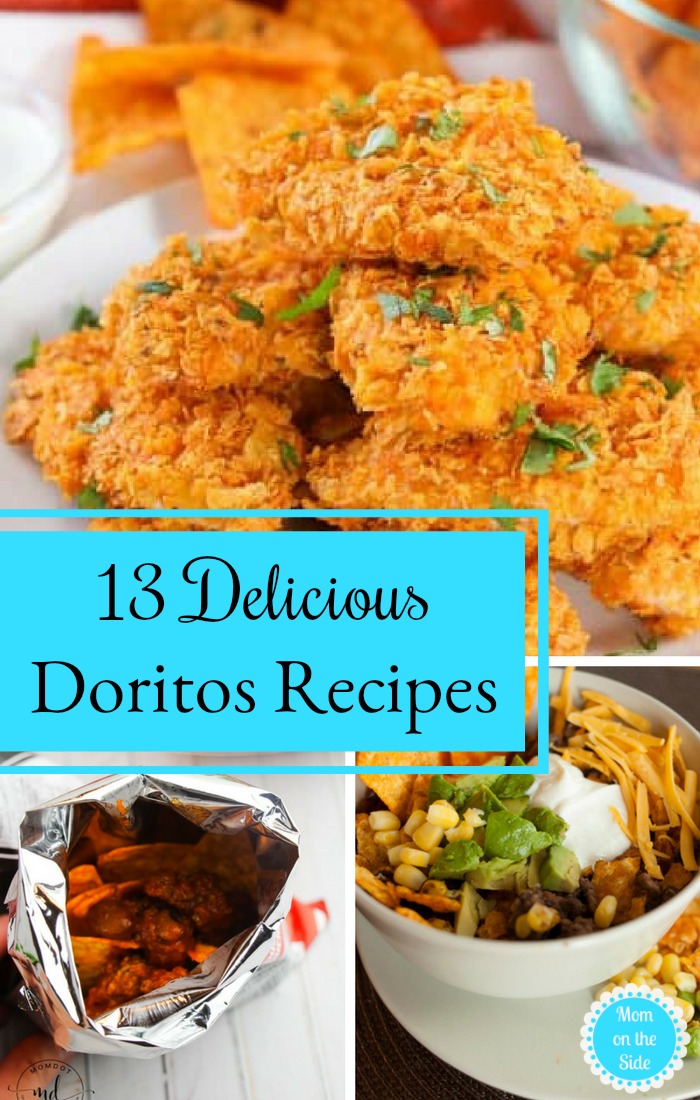 13 Delicious Doritos Recipes
Now I'm drooling and trying to decide which one I want to make for dinner tonight…
Save these recipes with Doritos for later!