Raise your hand if you could use a cozy outdoor sitting area for under $100! With spring and summer having us outside as much as we can, somewhere to relax is much needed. Watching the kids run around the yard giggling and getting dirty is one of my favorite things. Sitting under the patio umbrella or on the cold concrete porch steps is not. For less than $100, we transformed a small outdoor space into a garden-inspired oasis in this post sponsored by Big Lots and brought to you by ShopShare Network, and you can too with these must haves for cozy sitting areas! (Any opinions are 100% my own.)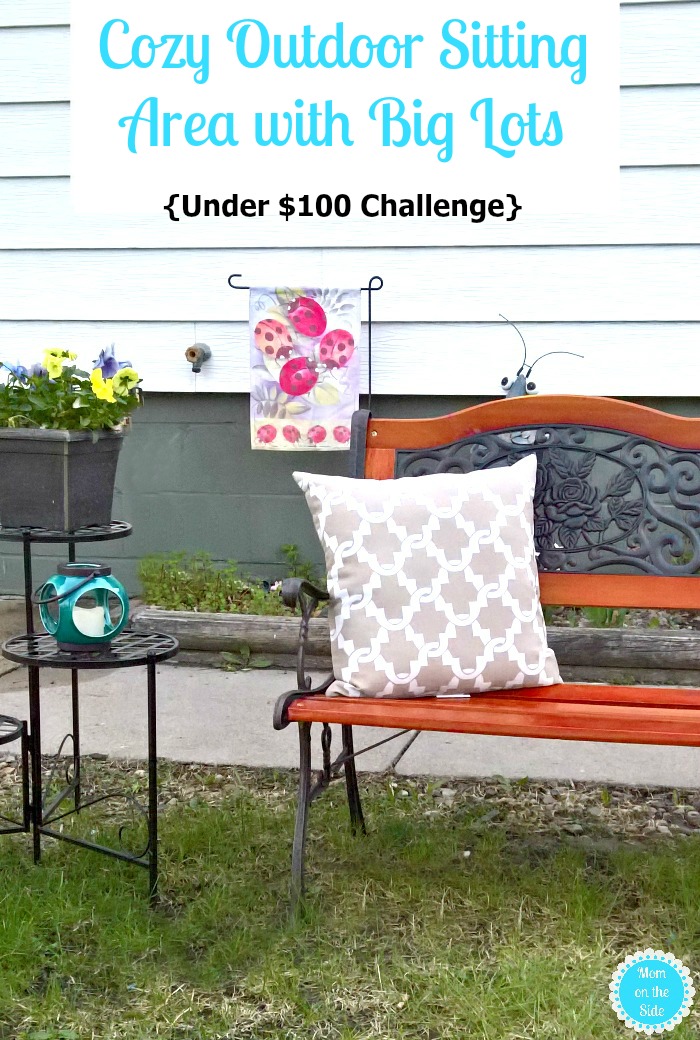 Must Haves for a Cozy Outdoor Sitting Area
Under $100 Challenge with Big Lots
1. Comfy Seating
A cozy outdoor sitting area is just an outdoor area without comfy seating. Big and small space scan be used for a relaxing outdoor space. Patio tables and garden benches are great options depending on the size you are working with. We have a patio table in the backyard for dinner, and I'm loving the garden bench from Big Lots, that sits facing the tree in our front yard.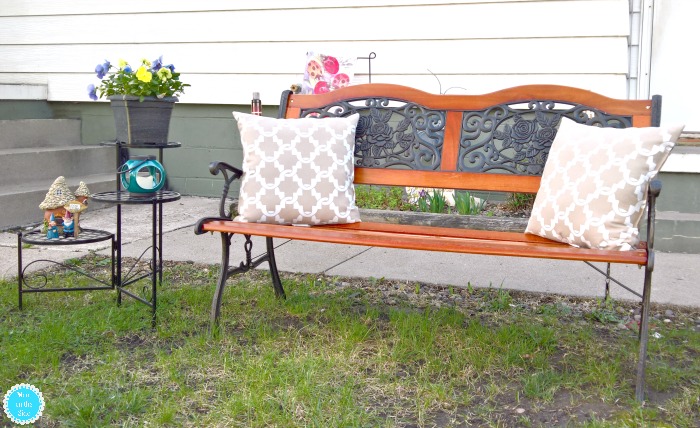 The antique detailing and cast iron frame are beautiful features of the Wilson & Fisher Rose Motif Slat Wood Garden Bench. The additional detail of the arched back with an inset rose motif makes it a pretty and comfortable outdoor seating option. I'm telling ya, with all the gorgeous outdoor furniture and accessories, gazebos and fire pits, Big Lots has everything you need to refresh your outdoor space, at amazing prices!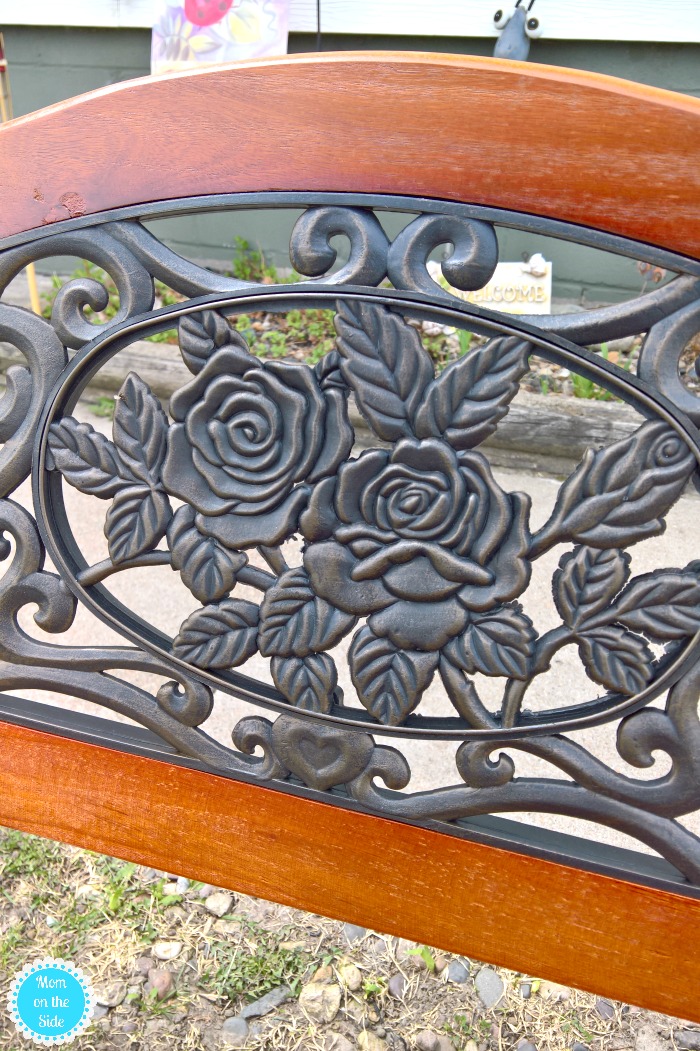 2. Garden Table
Relaxing outdoors often involves a cup of coffee or glass of moscato at our house. A garden table is a must not only for those reasons but also for flowers and outdoor decorations. Get creative with your tables and use things like pallets, tree stumps, or even a 3-Tier Folding Plant Stand that offers layered table usage!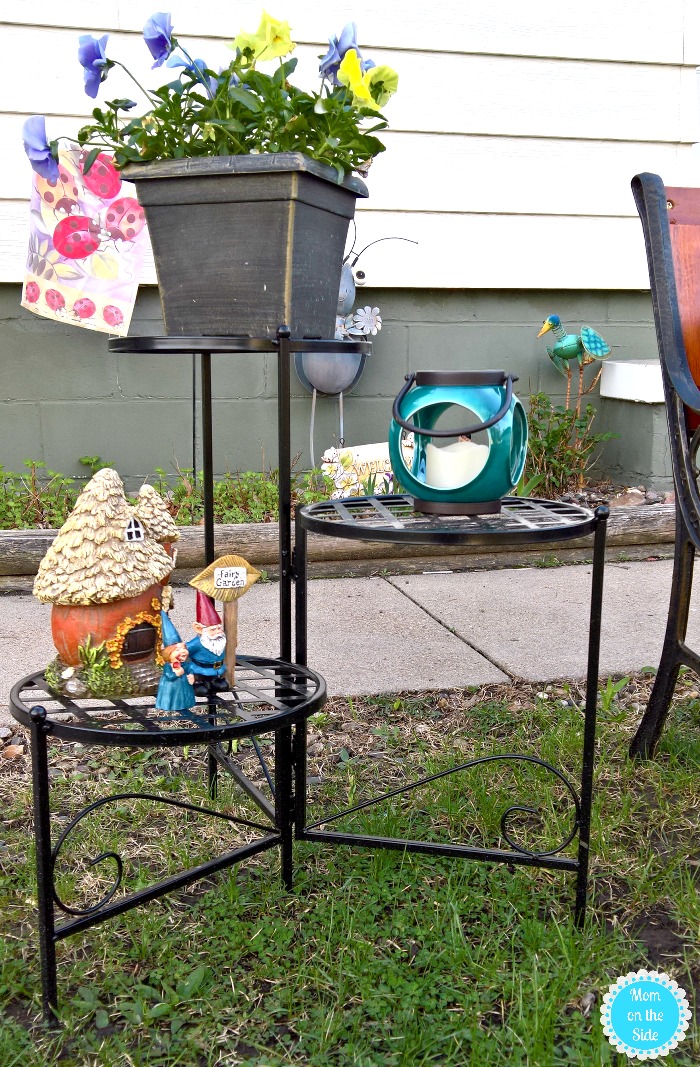 3. FUNction and Style
Decorating outdoor sitting areas is probably one of the most fun parts, aside for actually enjoying it that is. Fun and functional are things to keep in mind, as well as your own personal style. Make your outdoor sitting area as cozy as possible so it's somewhere you look forward to going when you head outside. Fresh flowers and fairy gardens are what make me smile each time I relax on the bench. I mean how adorable are these gnomes? I know I mentioned that Big Lots is your destination for quality, stylish and affordable outdoor furniture and accessories, but their fairy garden section is absolutely worth checking out as well!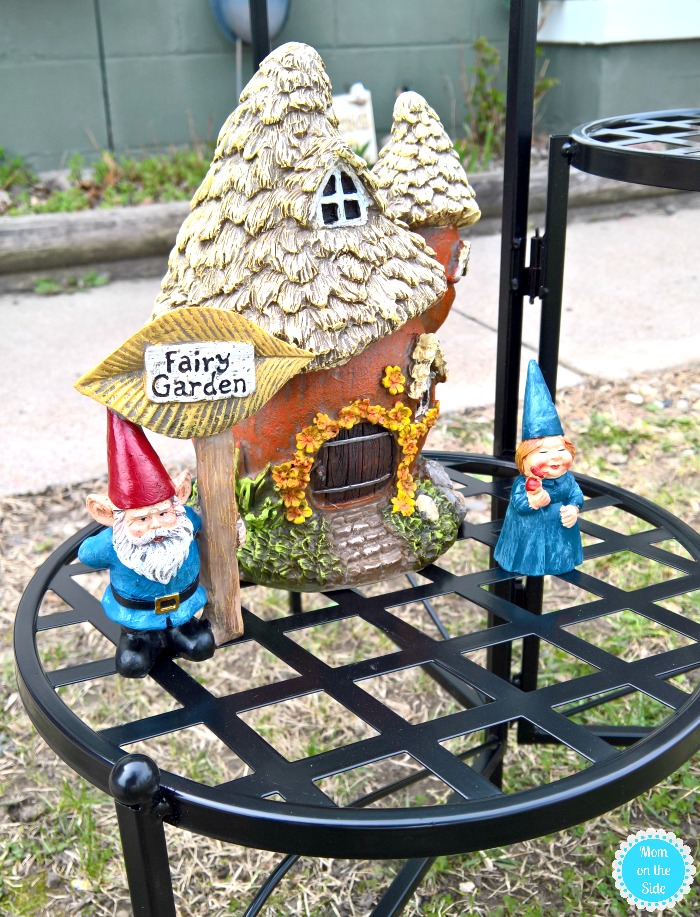 4. Pops of Color and Patterns
Put the finishing touches on your outdoor sitting with vibrant colors and unique patterns, and you can find both with the wonderful patio accessories from Big Lots. Toss down an outdoor rug on the patio or use a colorful umbrella and cushions. Another great idea, especially for smaller spaces, are LED lanterns for a little extra light at night. I was a bit excited to find a lantern in a teal shade, one of my favorite colors, and it looks so darn cute on the table.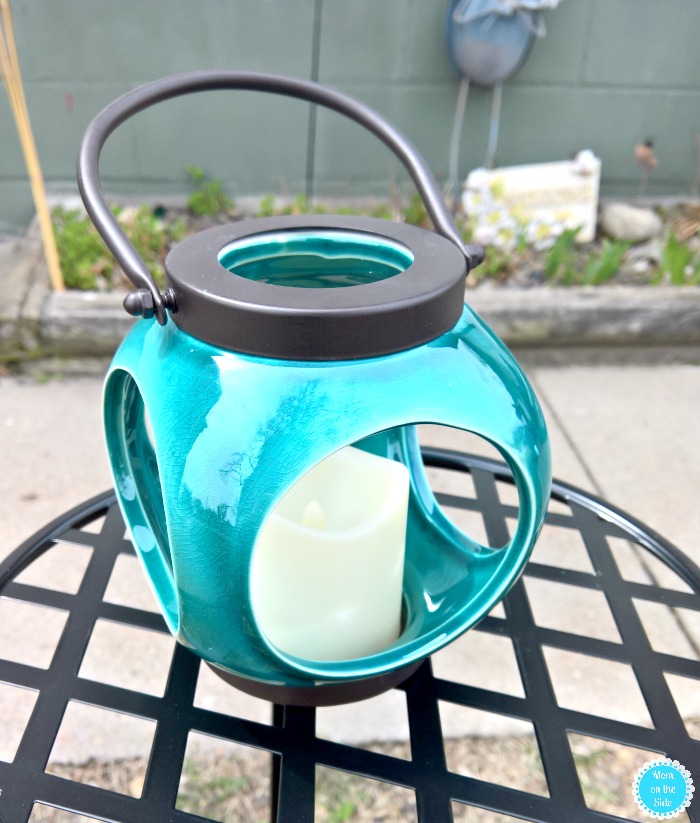 Outdoor Throw Pillows are a great way to sneak in some pattern, and add to the comfort of your sitting area. When choosing outdoor pillows, look for UV protected fabric and easy to clean material like these Compton Outdoor Throw Pillows.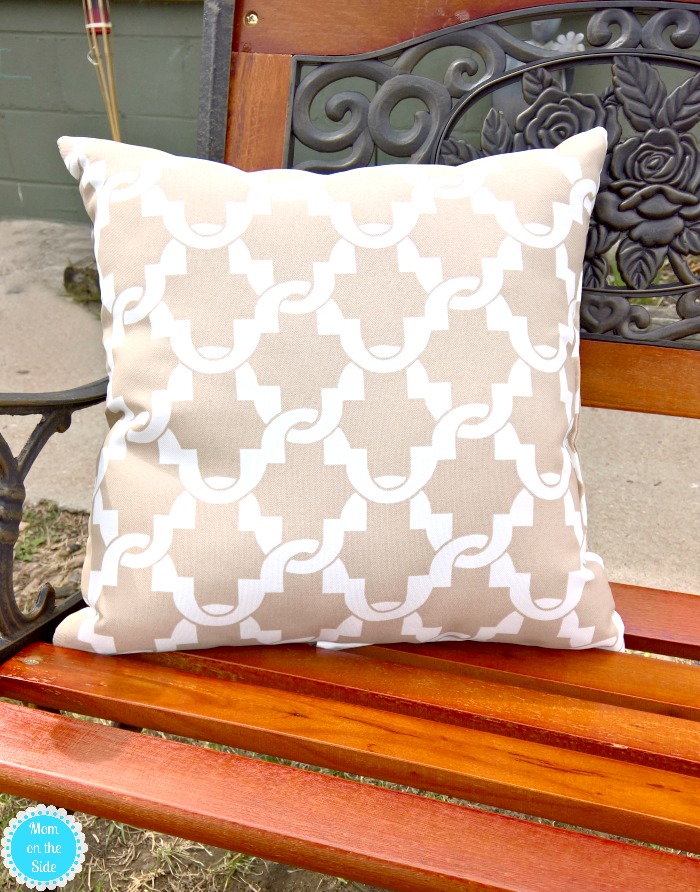 What would your cozy outdoor sitting area look like?  Big Lots can help you design your own relaxation station! Shop online or in-store for gorgeous, quality patio furniture and accessories at amazing prices.
Pin these Must Haves for Cozy Outdoor Sitting Areas