Last Saturday night the Cars 3 World Premiere Red Carpet was held in Anaheim, California. I was lucky enough to be in attendance for the race track-ular event thanks to Disney.
Cars 3 is revving things up this summer and I'm going to go ahead and say that it's going to give Spider-man Homecoming a big run for its money, and not just with the kids.
I'll be sharing my Cars 3 Review tomorrow (spoiler free), but until then, let me bring the star-studded fun filled Cars 3 World Premiere and After Party at Cars Land in Disneyland to life for you!
Cars 3 World Premiere
I've attended several red carpet premieres on behalf of Disney and the energy is something that always impresses me. As soon as my red Converse hit the carpet the adrenaline began pumping.
You almost forget that you are a tired and overworked mother. Instant transportation into a world of high energy that makes you feel like a fancy person.
Granted, not as fancy as the voice cast of Cars 3 was feeling being the spotlight of the evening. Kerry Washington, Lea DeLaria, and Cristela Alonzo looked absolutely fabulous.
Armie Hammer,  Owen Wilson, Nathan Fillion, Isiah Whitlock Jr., and Larry the Cable Guy were dashingly handsome all dressed up. Can I just say that Larry is one of the most real people I've ever met, with a heart of gold. Seriously. I'll chat more about all of them in our upcoming Cars 3 interviews this week and next.
In addition to all the stars walking the red carpet, there is tons of fun to be had. Music was bumping and jugglers dressed as mechanics were juggling. The jugglers were pretty epic. One was on stilts and another rolled around on the ball who has to have amazing calf muscles.
Being a Disney Pixar animated film, the Cars 3 World Premiere had an abundance of kids in attendance. They were having a blast at the little stations set up along the red carpet.
A coloring wall, race track, craft zone, and a place to drive around a remote control Lightning McQueen via iPad. One of my favorite things at Disney movie premieres are the photo opps. From Cars 3 backdrops to a Miss Fritter balloon bus, I tried to get in as many as possible.
Cars 3 World Premiere After Party at Cars Land in Disneyland
After soaking up every second the Cars 3 for the second time, we headed off to the Cars 3 After Party. Where else would the after party be than at Cars Land in Disneyland! They shut down the area to guests of the premiere only and brought Radiator Springs to life even more.
A live band playing and themed food was everywhere you turned. Anytime you visit Cars Land in Disneyland, you can dine at places like Flo's V8 Cafe and the Cozy Cone Motel.
I highly recommend all the cone-coctions, especially Bacon Mac & Cheese. Yum! There was also an assortment of Cars 3 themed food like Cruz Control Veggie Pizza that was fantastic.
There were plenty of celebrities in attendance at both the Cars 3 World Premiere and the Cars 3 After Party. It's not often that you get to stand in line for a ride with people like Owen Wilson and Adam Sandler. The voice cast of Cars 3 had just as much as we did at the Cars 3 After Party.
Or snack on Churros while chatting with Denise Richards, Tori Spelling and Guillermo Rodriguez. Then there's Nathan Fillion. He was probably the highlight of many people's night because he is just so gosh darn friendly and genuine. When asked for a photo, he'd grab your phone and take a selfie, one which made my daughter quite jealous as she is a big Castle fan.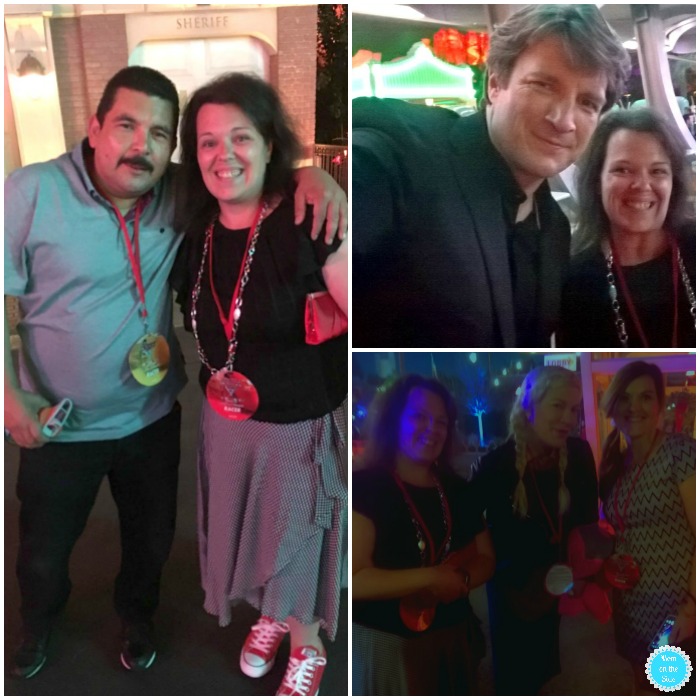 After all that food and fun, we finished the night off by hitchhiking a ride down Route 66. Along the ride, we met Lightning McQueen, Cruz Ramirez, Jackson Storm, and DJ!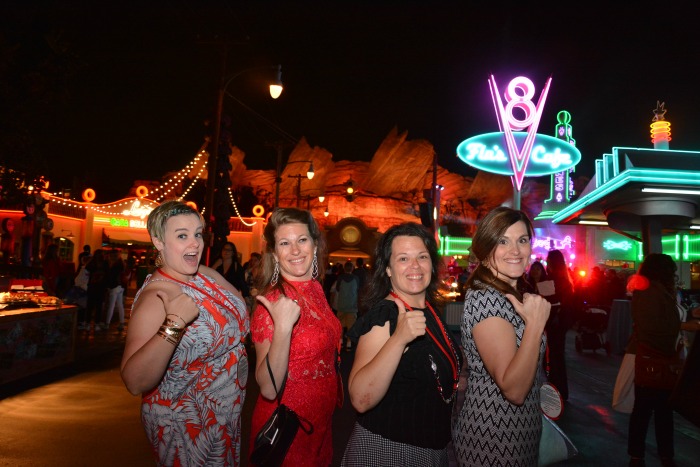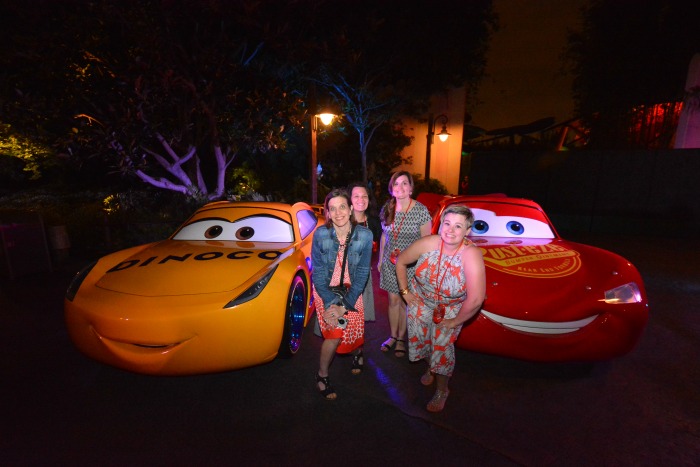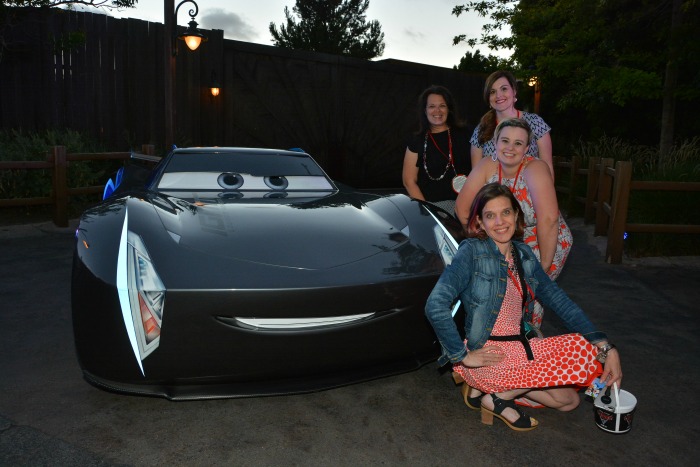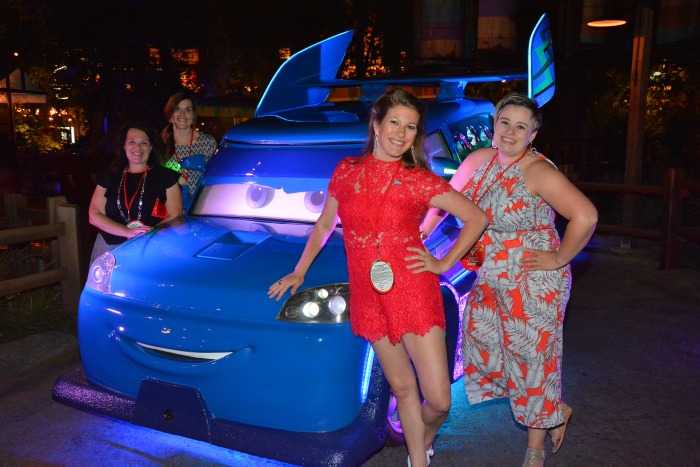 Get ready to meet them all too when Cars 3 races into theaters on June 16th!
Stay tuned for my review of Cars 3 tomorrow!