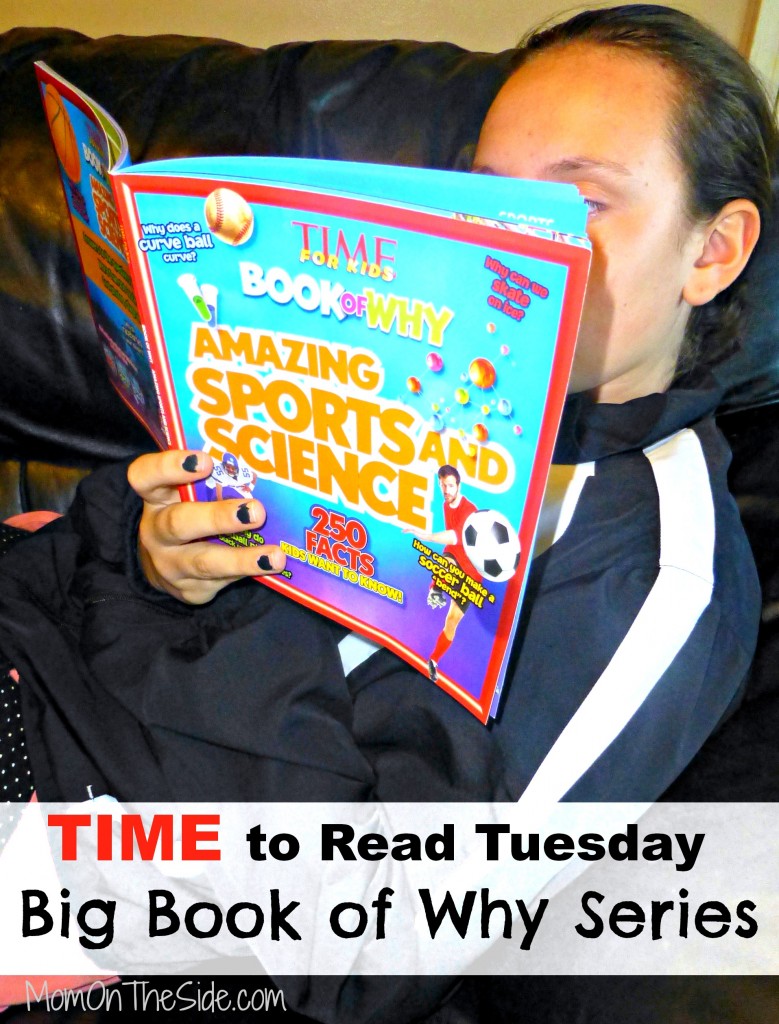 This week's TIME to Read Tuesday is from from the editors of TIME For Kids!  I don't know about your kids, but mine are always asking questions. Who, what, when, where, and  why. Now the why's can be answered in the new Big Book of Why Series! There are four books in this series and we recently got to check them out thanks to TIME.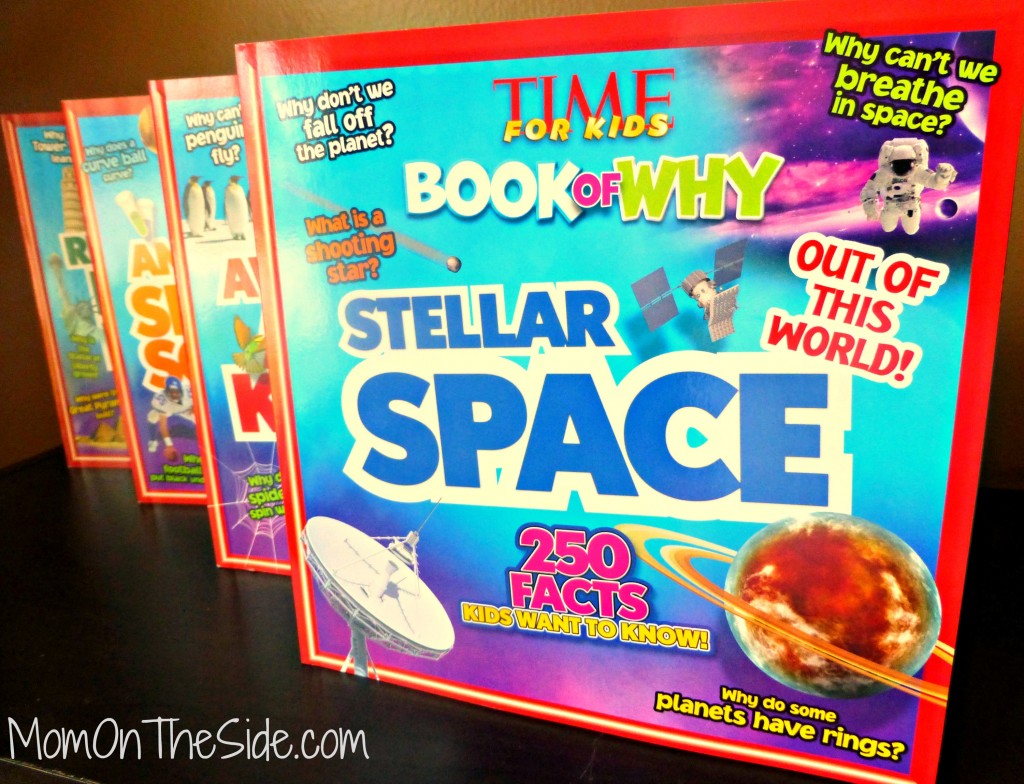 The Big Book of Why Series
features the most popular content taken from Big Book of Why about people and places in history, sports and science, the animal kingdom and outerspace. This series is great for kids ages 8 and up and priced at $4.99 each they are an affordable way for all parents to give there kids fun reading all Summer long!
Book of Why – Awesome Animal Kingdom
 Fun facts about humans and animals, including the answers to: Why do we have eyebrows? What's the difference between a crocodile and an alligator? How does aspirin know where to go in the body to take care of pain? What's the fastest a human is capable of running? Why do animals' eyes glow in the dark?
Book of Why – Amazing Sports and Science
More than 250 facts, including the answers to: Why does a curve ball curve? Why does a Super Ball bounce so high? How can David Beckham make a soccer ball "bend"? Why can eating chocolate make people hyper?
Book of Why – Really Cool People & Places
Answers the hundreds of questions about history, such as the following: Why did the Maya build pyramids? Did Vikings really have horns on their helmets? Why did Christopher Columbus sail to America? Why did the Titanic sink? Why is the London Bridge in Arizona?
Book of Why – Stellar Space
Answers the why, what, when, where, who and how questions about earth and space that kids commonly ask, but adults can rarely answer. Why don't we fall off the planet? Why is the sky blue? Why are diamonds so rare? Why is the sun so bright? Where does our solar system end?
Not only does the Big Book of Why Series answer all or kiddos endless questions, but each answer also includes a photo or illustration to explain the reasoning. I love that they do this and it makes for even more fun as we explore the answers further.
Which Big Book of Why Series Book would your child read first?