I recently had lunch with a girlfriend and tried Baked Green Bean Fries for the first time. They were pretty tasty and I loved the twist to one of my favorite veggies.
I decided to give them a try at home using a simple coating I use for chicken and pork, but with a cheesy twist! These Baked Green Bean Fries turned out delicious! My next task is to create the perfect dipping sauce.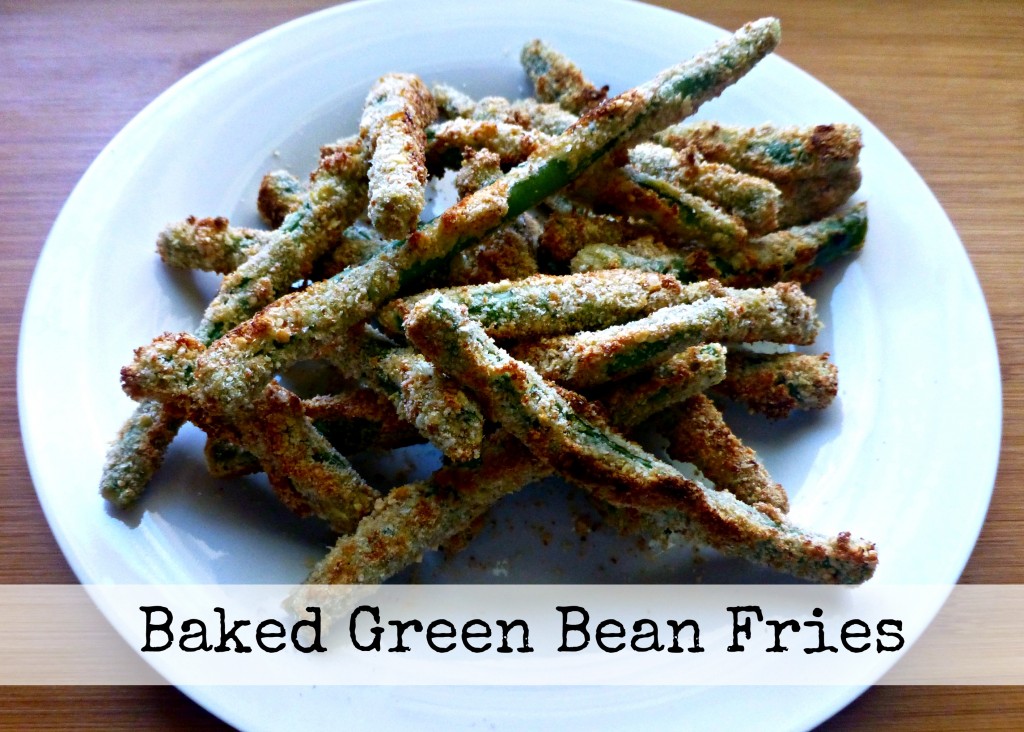 How to Make
Baked Green Bean Fries
These Green Bean Fries weren't too crispy, but they weren't flimsy either. The fresh green beans inside still had an awesome fresh taste but kicked up a notch with the coating.
Most of the ingredients are basic stockpile ingredients and lately, fresh green beans have been sale in our area so I see us having these quite a bit over the next few months.
Hubby is usually pretty picky so I was shocked when he was grabbing these Baked Green Bean Fries before I could finish taking pictures! Although he did request more Parmesan Cheese the next time.
Have you tried Baked Green Fries?
Baked Green Bean Fries Recipe
Ingredients
12 oz Fresh Green Beans (Rinse them, pat them dry, and trim the ends)
3/4 Cup Flour
2 eggs (beaten)
1/4 Cup Milk
3/4 Cup Parmesan Cheese
1 1/4 Cup Panko Bread Crumbs
1 tsp Garlic Salt
Instructions
Pre-Heat Oven to 425 and line a baking sheet with foil sprayed with cooking spray.
Place three containers in a row, medium to large, and fill them: Container 1: Flour | Container 2: Milk and Eggs | Container 3: Parmesan, Bread Crumbs, Garlic Salt
Take a few green beans at a time and run them through each pan in the following order: Flour/Eggs/Breadcrumb
Coat each bean completely and line them up on the baking sheet.
Bake for 12 minutes or until golden brown.
Pin Baked Green Fries for later!