As a parent, there may come a day when an anxious child comes to you. It could be school work, friends, or even a new job.
Whatever the cause, when your child has anxiety, parents may feel helpless at times. You want to help them but you're not sure how.
If their fears seem illogical, it can also be frustrating. You want to comfort your child. You want to ease the endless stream of worry that seems to take him over but you might not know where to begin. 
Here are 5 ways to help your anxious child.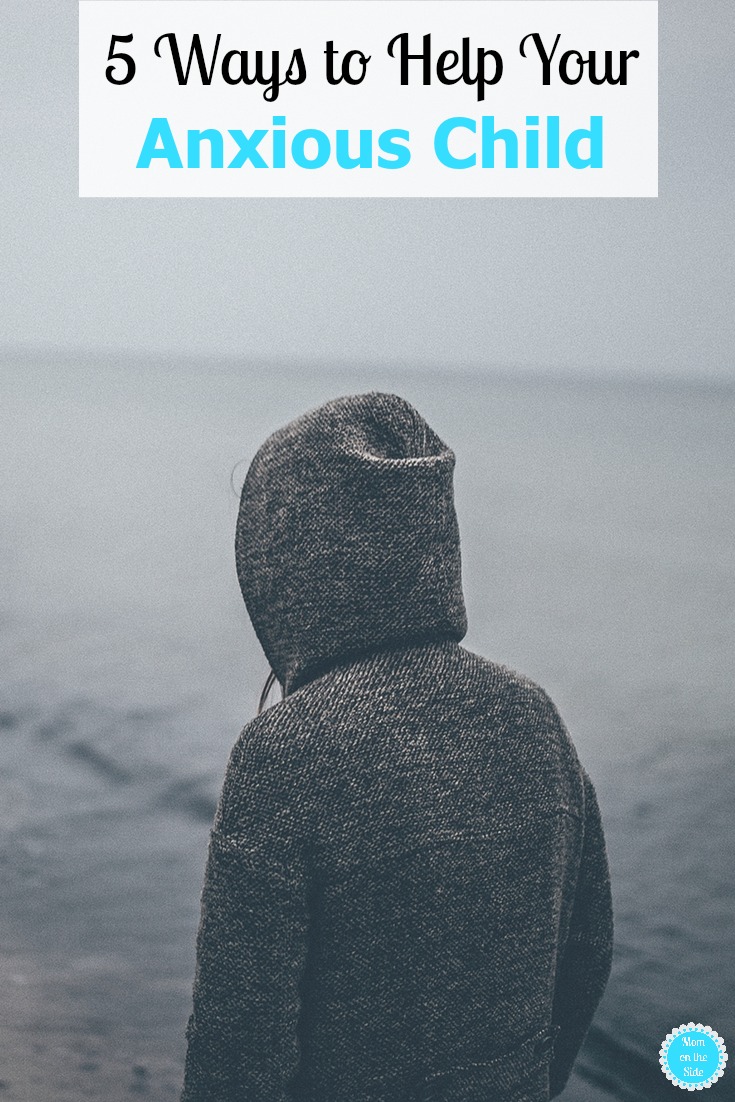 5 Ways to Help Your Anxious Child
1. Seek professional help when needed. Don't be afraid to reach out for help if it feels like your child's anxiety is interfering with her/his everyday routine.
You can bring it up with your pediatrician first and get advice about whether or not you need more expert care with the problem. All kids face anxiety at some point but if it's impacting your child on a daily basis, it may be time for outside help.
2. Help your child manage their anxiety. Understand that the goal is not to eliminate anxiety. Instead, the goal is to help your child manage it.
Even if you eliminate anxiety around one subject, it will manifest in another way. Helping them learn to manage the anxiety is much better in the long run.
3. Help them to face their fears, rather than run away from them. Don't avoid things just because they make your child anxious.
It's important that your child learns how to deal with the anxiety and feeding into the fears and altering your schedule because of it will only enable it. It might make your child feel okay for the moment, but it reinforces the fear in the long run.

4. Plan relaxing activities. Kids of all ages are under a lot of pressure these days. One of the best things you can do to help your child reduce anxiety and stress is to plan some relaxing activities!
It's a great way to help your child unwind and reduce stress and it will make them less anxious in their day-to-day activities.
5. Focus on the positive. One of the best ways you can help combat the anxiety inside your child's head is staying positive.
Stressed children can really get caught up in negative thoughts. One the best things you can do is focus on their positive attributes as well as the positives in a situation to help ease the anxiety.
With these ideas on how to help your child deal with anxiety, you should feel a bit more in control of the situation and confident in how you can assist and support your child.
Again, talk with your pediatrician or therapist if you have concerns about anxiety or depression. You can also consider looking for support groups for parents of children with anxiety. It will help you connect with people who can relate to what you're going through yourself.