Check off that shopping list with this simple and practical 2020 gift guide for teens and adults!
So far we've shared a Popular Toys Gift Guide, an Activities and Crafts Gift Guide, a Family Game Night Gift Guide, and a Stocking Stuffers Gift Guide. Now it's time to share our 2020 gift guide for teens and adults!
We are leaning more toward simple and practical this year. Gifts that can be used and enjoyed year round. Gifts that give back and make a difference. You will find that and more among these gift ideas!
2020 Gift Guide for Teens and Adults
Cariloha Blankets
If you want a cuddly soft gift for teens or adults, look no further than Cariloha Blankets! The Knit Bamboo Throw is my go-to blanket when I'm binging Hallmark movies and one I haven't shared with my kids yet. Trust me, it's that soft!
Available in Stone and Onyx, one side is plush Sherpa Fleece and the other side is a bamboo knit yarn. Beautiful for both sight and touch!
Crated with Love
Date Night at home is something my husband and I look forward to, even more so right now. Crated with Love offers date night at home boxes filled with all kinds of fun. This is a great gift to give your spouse, couples, or even your older teen and adult children who are in relationships!
Kind Humans
Planet-friendly gifts that support good causes are what you will find from Kind Humans. Every purchase gives 3% back to organizations you can choose from, all to help build a brighter future!
Sustainable gifts you can find on the Kind Humans marketplace for good include things like hats, masks, stickers, mugs, utensils, and more!
Themed Cookbooks
For those who love to cook and also love entertainment, themed cookbooks are a fun gift idea! You can find them for tons of popular movies and shows, like these The Elder Scrolls and The World of Warcraft cookbook and apron sets. Other novelty cookbooks I noticed include Friends, Bob's Burgers, Marvel, Golden Girls, Harry Potter, TMNT, and more!
Joei Domi Christmas Inflatables
If someone on your list loves to decorate for Christmas, gift them Joei Domi Christmas Inflatables! I love love love decorating for the holidays, both inside and out. It just makes me smile.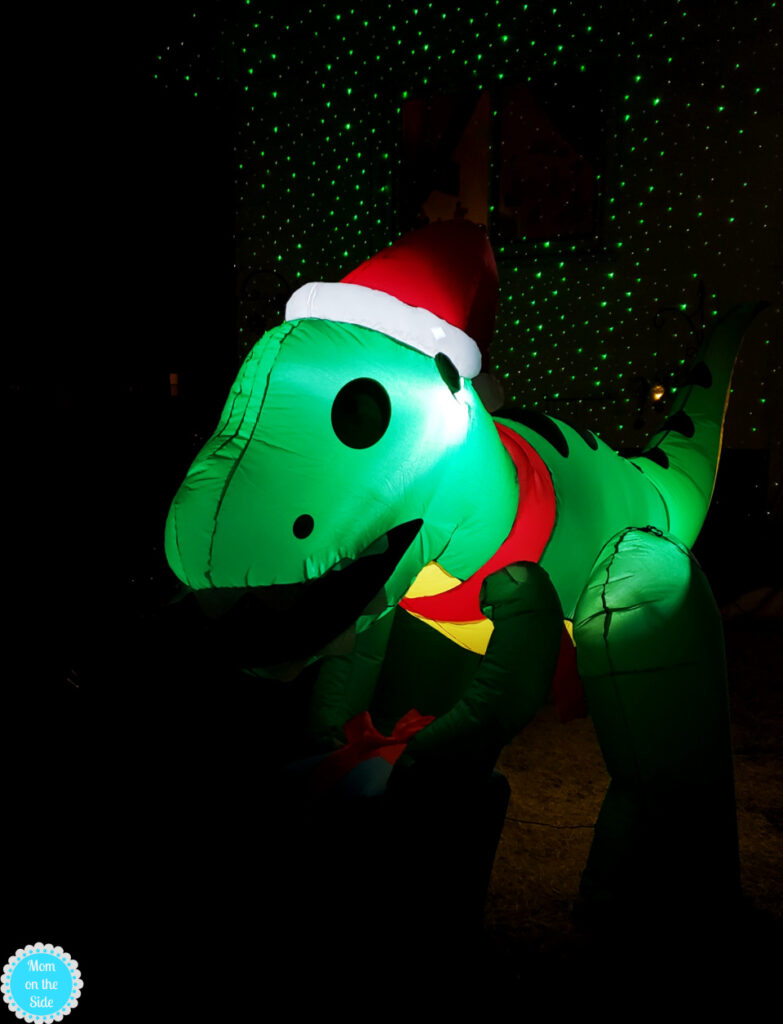 Joei Domi offers a big variety of high-quality Christmas blow-ups for any size yard and display. My husband was impressed with the set up and everything was included except the outlet and extension cord we needed to reach the plug.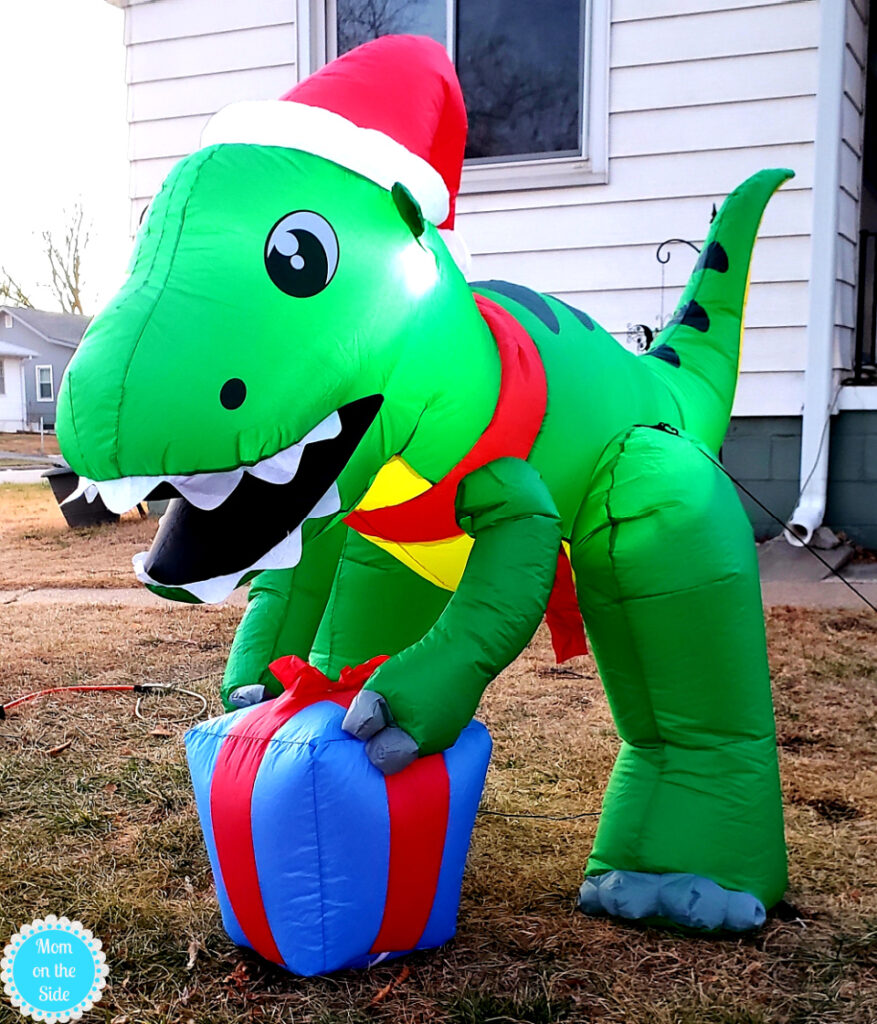 Our 5ft dinosaur has stayed in place really well and looks great both during the day and lit up at night. There are some creative and fun ones you don't see everywhere!
Other Gift Ideas for Teens and Adults
Ancestry DNA Kit – We gifted our 19 year old daughter an Ancestry DNA kit two years ago and she still talks about it. It was her favorite gift that year and she learned so a lot about herself and her heritage.
Record Player – One of the gifts my husband loves most from me is the record player I gifted him three years ago. Not only does he love hunting down great vinyls but the kids love when he turns on the tunes in the living room. Definitely a gift that has gotten tons of use and made many happy memories.
Cricut Joy – If you have a teen that loves crafting and creating the Cricut Joy is the perfect starting printer! I've had so much fun using mine and it's really user friendly so older kids can figure it out quickly.