The holidays are here and many of us will be spending time with loved ones. Bring the holidays to life with Hallmark and one of their many gifts to treasure year after year. One of my favorites is Jingle! The Interactive Story Buddies brings story time to life!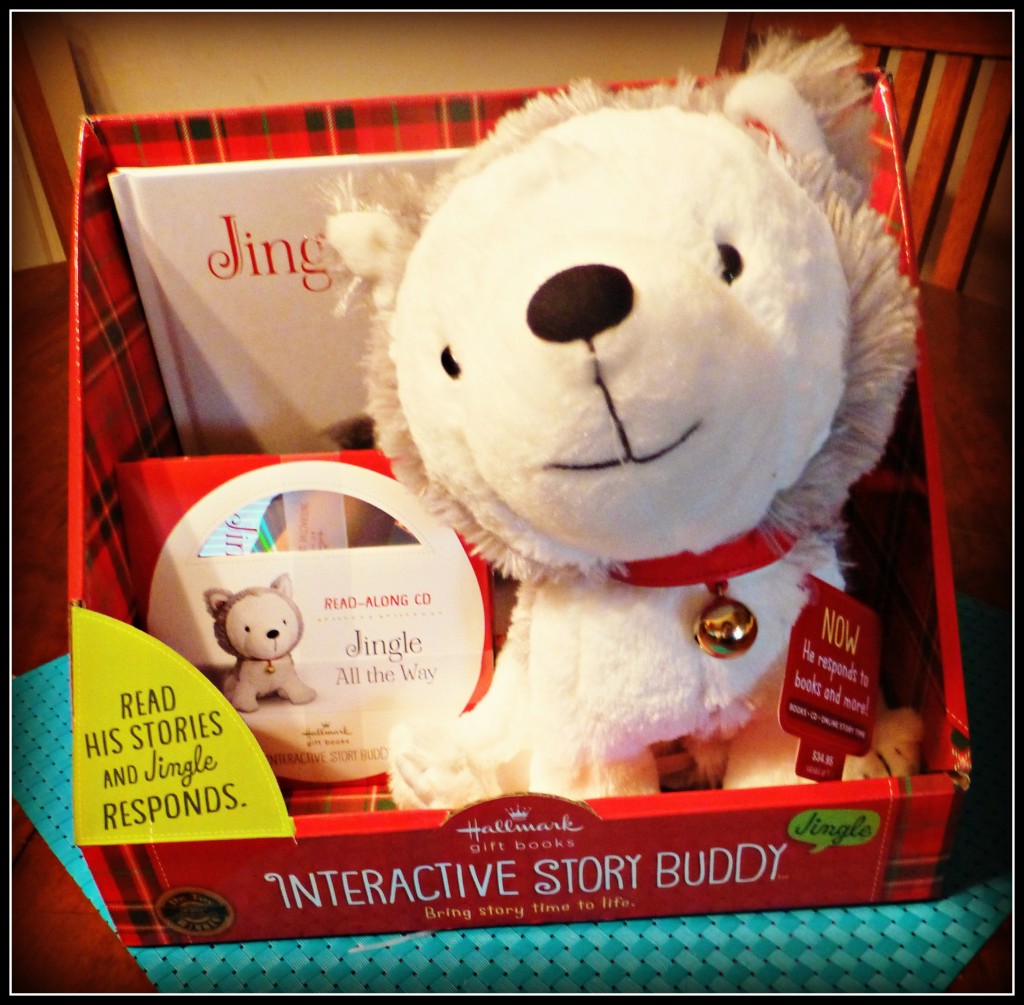 My kids love Jingle and his interactive storybook. Jingle responds as you read aloud "Jingle All the Way" or play the read along CD. Check out my daughter in the video below reading with Jingle. 🙂
[iframe: width="472″ height="266″ src="http://www.youtube.com/embed/Hk3DqHcKCZ0?rel=0″ frameborder="0″ allowfullscreen]
Hallmark can make the holidays special whether your loved ones are near or far. With Hallmark Recordable Storybooks you can a story for loved ones, no matter where you or they are. The illustrations are adorable and fun to read. Not only can you read them but you can add your voice to a holiday story that can be replayed over and over by the special kiddo in your life.  Some of the new titles available this year include All I Want for Christmas, Jingle's Magic Christmas and Rudolph, the Red-Nosed Reindeer.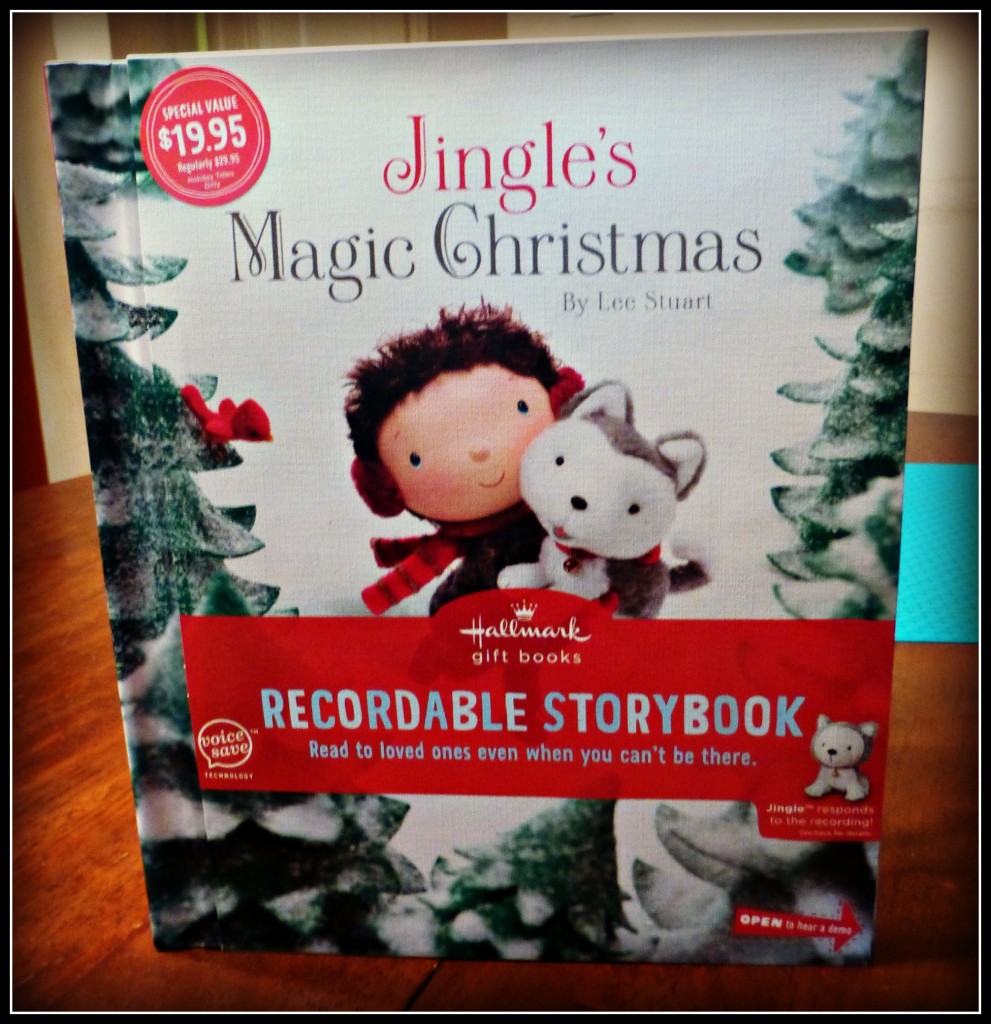 With a variety of holiday cards, Hallmark can help you put a smile on someones face through the mail. The Hallmark Signature Collection offers exquisite textures, premium quality paper and relevant messages. These are cards that look gorgeous on the mantel or card display and send a loving message for the holidays.  I love the one shown below, it gives me a ruby red slippers feeling when I look at it!
With Hallmark Interactive Greetings you can build the excitement of the season! The newest Interactive Greetings from Hallmark feature countdowns, recordable wish lists and more! The countdown card would be lots of fun for the little ones who are eagerly awaiting a special visitor.
Through the first of next year, you can save 30% off your personalized greetings order at Hallmark.com when you use code: BLOG30
Stop into your local store and enjoy some upcoming Hallmark Events!  These are FREE and open to the public and a great time to get some shopping done!
Snowvember Weekend Event (November 16th – 18th) 25% off ALL regularly priced Hallmark-branded Snowmen and Snow Globes
Keepsake Ornament Gift of Memories Weekend (December 7th – 9th)  Get $5 off your next purchase of $10+ with the purchase of a Keepsake Ornament + Drawings
Thanks to Hallmark, One Lucky Sweeties Fan is going to WIN a Hallmark Holiday Prize Pack!
An Everyday or Holiday Interactive Storybuddy
One of Hallmark's Recordable Storybooks
A selection of the newest Signature and Interactive Greetings from Hallmark
ENTER USING THE RAFFLECOPTER BELOW
Thank you to everyone that entered and congrats Kitty!
*I was provided with Hallmark Holiday products for my review. Any opinions are 100% my own. Giveaway Rules: Ends on November 21st 2012, at 12:01 AM EST. The email addresses that are collected for this giveaway will only be used for the purpose of contacting the winner and will never be given out to anyone nor sold